If the World Cup superpowers Had superpowers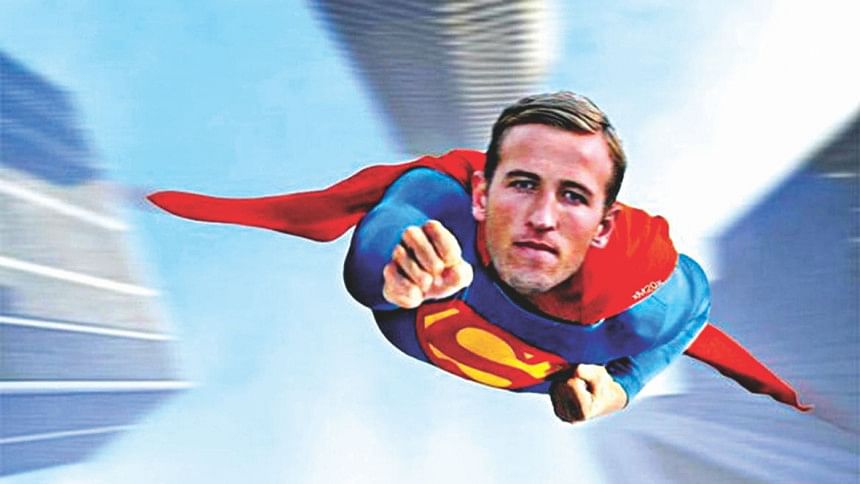 FRANCE
France is looking dominant as ever as their young squad are ripping into the opposition. The French side look to find an opening to assert their complete dominance. And it looks like they had enough! France is looking to unleash their special manoeuvre that we've heard rumours off.
Oh my! It's like somebody amped up France's speed to 100. You can't even see them properly! It's all a blue haze in that field as Mbappé, Dembélé and Griezmann start rushing at breakneck speed through the opposition defence. Somebody call the DC Universe because we got 11 Flashes over here! Thierry Henry would have been proud. What a move by them to get the opener!
BRAZIL
Another attack thwarted by the impenetrable defence! It seems almost impossible for them to push ahead. The opposition sure looks comfortable putting all ten men behind the goal.
The ball is nicked by Paulinho. Marcelo making a run from the wing. Passes it to Neymar. The chances are looking slim as two defenders close him down. What's this! Where's this music coming from! The Samba beats are deafening. The Brazilian players are moving with every passing beat. The crowd goes insane with Jogo Bonito chants. Neymar slips past one, Neymar slips past two. They just can't stop this Brazil side with their crazy dancing feet.
ARGENTINA
The lacklustre day for Argentina continues as all of their attacking moves keep falling apart. This does not bode well. They'll need something extraordinary to turn this around.
Biglia finds Messi with a pass. Will the little magician change the game? Wait, what's happening? Is this the secret weapon they were talking about in the press conference? The players are turning into a blur. Wait a minute. They have all turned into Messis! What on earth! Messi gets the ball and passes it to… Messi. The opposition is stunned. They might have had one Messi marked out but what are they going to do about the others? The Argentine fans go livid with excitement as Messi after Messi keeps probing the opposition defence. Shot after shot keeps rattling the opposition. And Goal! Messi has done it!
ENGLAND
1-0 down, defeat is snapping at England's feet. Are we going to see another England side with an astounding talent pool bow down to the weight of expectation? But no, they're not giving up so quick.
Trippier wins the ball from deep. Passes it to Sterling. Sterling with a cross right over to Harry Kane.
Oh what's this!
Harry Kane raises his right foot for a shot. The ball, it's glowing. It's channelling the power of millions of England fans chanting "Football is coming home!" The cheers grow louder as the ball glows brighter; or is it the other way around? Harry Kane takes the shot. The power of a million fans rip the net apart! England are back in the game!
SPAIN
Spain is looking dominant with the possession but it doesn't look to be bringing any results. Almost as if they're passing to reach some kind of a milestone. Wouldn't it be weird if they're passing just to summon some kind of an ancient spirit?
And there goes Spain's 1000th pass which brings their total goal tally to zero. Wait, what's this! As Costa receives the 1000th pass a strange red glow engulfs him! I've never seen this before. Costa is charging through the middle but the defence are being pushed away by an invisible force. Almost like a bull enraged by a matador! Can anyone stop the spirit of the bull surging through him right now? The answer is 'No' as Costa takes the shot with the power of a furious beast. And a goal! There's no stopping that!
Nuren Iftekhar is your local stray cat in disguise; he interacts with people for food and hates bright light. He got Hufflepuff 3 times straight in Pottermore so no walking around that one. Send him obscure memes at [email protected]