Food grading systems that could be helpful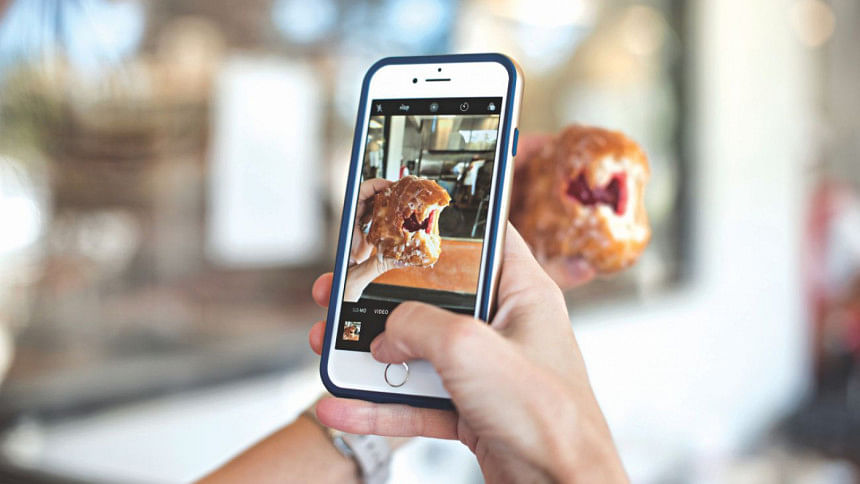 With new restaurants springing up in Dhaka faster than you can say "overpriced", it's hard to choose a place to dine everytime you want to eat out. To our benefit, the government has recently intoduced a new grading system which categorises restaurants according to the health and hygiene standards they maintain. However given the many other factors which attract or repel us from restaurants, here are some other signs for restaurants that would be helpful in our decision making.
QUESTIONABLE STANDARDS
Is meat ever supposed to be this colour? How did they prepare such a complicated dish this quickly?  Does this even taste like real potato? This restaurant is an "at your own risk" adventure. Nothing scandalous enough happened for the authorities to shut them down yet there are enough signs for you to abondon the place. However their low prices, mouthwatering food and proximity to your campus/ workplace is probably too tempting for you to refuse anyways. This sign will only warn you to proceed with caution in case you are too charmed by their promising menu to think logically.
GOOD FOR PICTURES
This place is the food equivalent of your photogenic friend who can strike a pose in any angle and have a profile picture-worthy shot. For social media enthusiasts, this sign will tell you which restaurants serve gorgeous food that can bless your followers' feeds. For people who like to take the saying "you eat with your eyes" to a whole new level, these restaurants offer not just aesthetically pleasing dishes, but nice backgrounds you can use to take fake candids in.
OVERRATED
Ever wonder what all the hype regarding a particular eatery really was? So did the authorities. From the overpriced items to the taste of the food which redefines the word "average," it is curious how this establishment created such a hype. The customer service of this place also hits a new low. Yet you will find these places packed with barely a place to sit. The "overrated" sign will tell you there is little to this establishment beneath the surface. Bonus points if you can figure out what the hype is all about.
AFFORDABLE KNOCK OFFS
Eating out regularly in Dhaka can become an expensive affair. This sign will tell you which places offer good regular substitutes for hyped about food. Budget versions of meals will become your saviour when you realise that eating at the most buzzed about places everyday will use up 100 percent of your allowance.
SOCIALLY UNACCAPTABLE TO DISLIKE THIS
This sign will warn you that you may no longer be accepted as part of your community if you say you dislike the food from this establishment. This may be because this has been a famous eatery since your parents were your age or because this fancy new international chain is where your friends are wisely dumping all their pocket money. If you dislike this place, voice your controversial opinion at your own risk.
Eating out is always a fun adventure no matter what factors our decisions are based on. These signs should only guide our choices in the most practical 2019 terms.
Mrittika Anan Rahman is a daydreamer trying hard not to run into things while walking. Find her at [email protected]