L'espresso: Taking coffee to a new level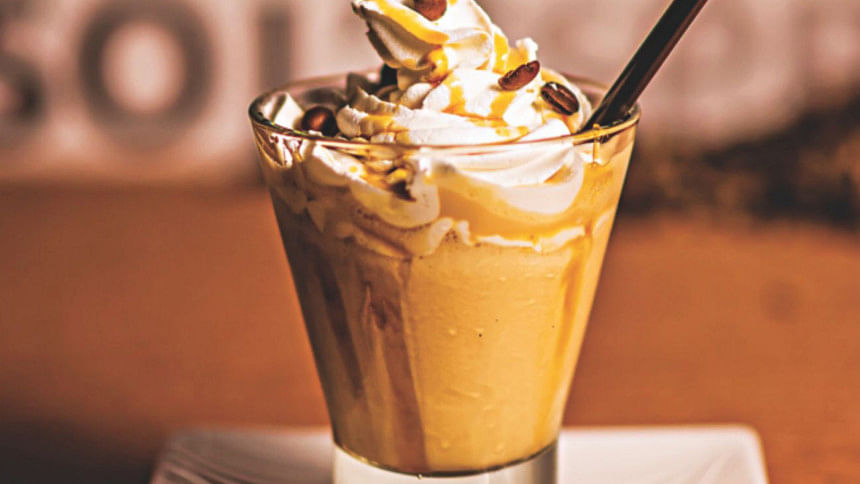 A couple of weeks ago, I dropped by at L'espresso at Banani, to taste some of their signature items and to have a chat with one of the owners, Nafiz Iqbal. The owners, out of their love for coffee, decided to channel their obsession into creating a warm, cosy space for the true coffee lovers of Dhaka.
As I climbed its narrow wooden staircase, I could already smell the delicious aroma of coffee coming towards me like a warm, sweet breeze. The place was smaller than I expected, which I didn't mind because it made for a cosier atmosphere. The walls were painted a lovely turquoise, with square glass windows on one side, letting in the fresh sunshine through vines hanging over the windows.
I was soon greeted by Nafiz and as we sat down to chat, he ordered a cup of coffee and savoury waffles for me. While the coffee brewed and the waffles were being prepared, we discussed how he went from studying abroad to becoming a coffee shop owner in Dhaka.
Nafiz told us about how living abroad allowed him to receive an authentic coffee experience. "When I came back to Bangladesh, I saw a lot of coffee shops but hardly any of them stood out to me. I wanted to create something unique," he added.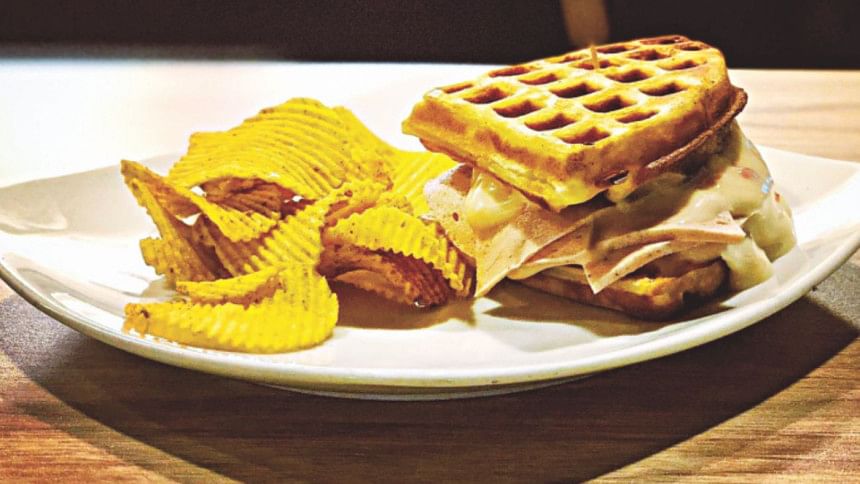 Starting its journey as a small coffee station in Fire on Ice, a popular restaurant in Uttara, L'espresso opened its first independent outlet in Banani. It's been a few months and the shop already has its share of regular customers who come in and order their favourite latte or cappuccino.
The menu includes all the classic coffee drinks like latte, Americano, espresso, as well as some exclusive items like the Bangla Coffee, which was created through experiments taking inspiration from the popular multi-layered tea from Sylhet, and the Coconut Coffee which is a rendition of a popular Vietnamese drink.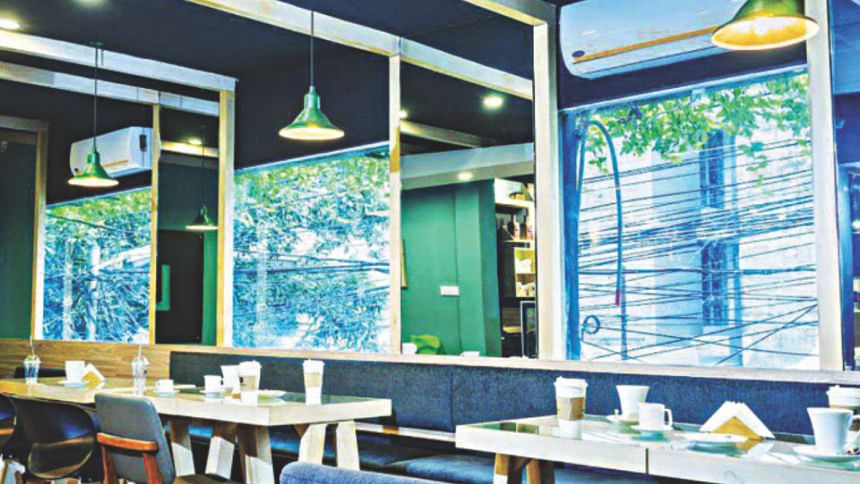 The food menu includes desserts like brownies, waffles, and tiramisu. I had the Tiramisu Coffee which is another popular item on their menu and the Bologna Waffle Sandwich with Cheese. The coffee was smooth – not too strong – and the waffles were soft and quite filling, making for a perfect brunch.
"We didn't want to be like any other coffee shop that sells all kinds of food but does not capture the essence of a coffee place. You will notice that we have a counter where you can buy your coffee and take it on the go. Our food items are designed to complement our coffee because we want to focus on the coffee experience," says Nafiz.
The shop on Road 8, Banani is open every day from 11 AM to 11 PM. If you are looking for a place to relax and enjoy a nice cup of coffee alone or with friends, L'espresso could be the coffee shop for you.
Find Mohua Mouli at [email protected]