SALAMI HEIST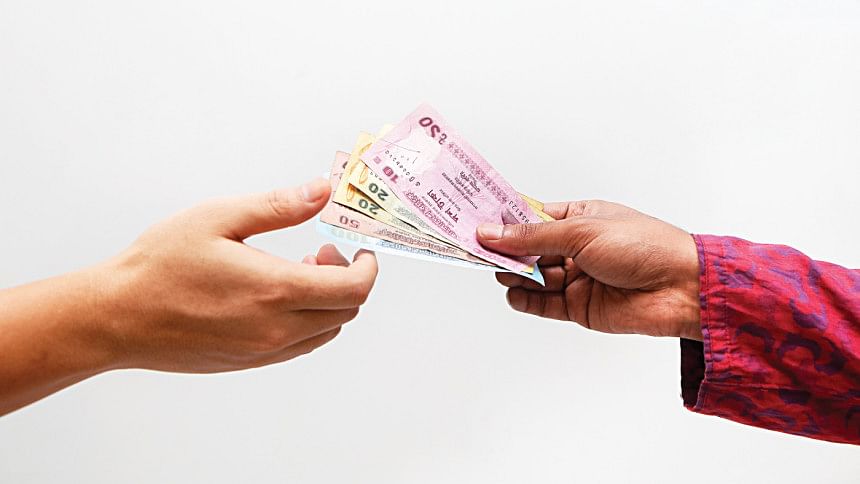 PLOT
Thirteen-year old Sumaiya has a plan to pull off one of the biggest, and most daring, salami heists the world has ever seen. The target—her own parents and relatives, who happen to be some of the most miserly people she has ever known. Teaming up with her brother, and cousins, Sumaiya vows to take down the very institution that brought her up, by extracting a hefty sum of salami from the relatives during their annual Eid reunion party, at her grandparents' house.
SYNOPSIS
Sumaiya is a teenager with high ambitions but no source of income. Recently, she's had her eyes on a beautiful pair of heels and some collectible Hot Wheels, which she'd love to buy. Unfortunately, she's already spent all her pocket money on another pair of heels and some other collectible Hot Wheels. However, there's no way such minor inconveniences are going to stop her, for Sumaiya has a plan.
Every year on the second day of Eid, all of Sumaiya's closest relatives visit her grandparents' house. They enjoy themselves to the fullest and make the most of their visit. Sumaiya's plan is to acquire as much salami as she can from them, by teaming up with her younger brother Abdul and her cousins Anika, Joyita, Sadman, Sami, and Fahim. But getting salami is easier said than done, because most of her relatives are not going to empty their pockets that easily. Hence, Sumaiya has devised an elaborate plan that will help her do just that.
Will the plan pan out the way she expects it to, or will Sumaiya's relatives have the last laugh? Only time will tell.
Episode 1: SET IT UP
[Chaand raat. Forty-two hours before the heist.]
With less than two days at hand, Sumaiya decides to call her team over a Zoom meeting to review the plan one last time.
"Alright team," says Sumaiya as she shares her 59-slide PowerPoint presentation with everyone else on the screen. "Here's the plan, in brief."
"We've a total of six targets: dada, dadu, boro chachu, boro fuppi, chhoto fuppi, and last but not the least, my dad. Or as you call him, Pintu chacha. All of them are categorised in two different tiers."
"Tier 1 contains the easiest targets: our grandparents, and boro chachu. Extracting salami from them will be a piece of cake. Tier 2, on the other hand, consists of the rest of our dear relatives, who'll surely prove to be a handful when it comes to bringing out the money."
"Ugh, chhoto fuppi is the worst," grunts Anika. "Last year, she gave me 50 taka as salami. In this capitalist economy, that amounts to nothing. I sometimes wonder how on earth she managed to land that corporate job at—"
"Hey, watch it!" interrupts Joyita. "That's my mom you're talking about. At least you got 50 taka out of her. Your mom drove me away when I approached her for salami saying that she's going to pray so that I may get a decent husband. Can you guys believe the audacity of boro fupi? I mean, I just turned 12 last month."
"Don't worry, guys," assures Sumaiya. "This year, things will be different. If any of our tier 2 targets resist our demands, we'll switch to Plan B—'B' for blackmail."
"So… We kidnap Anika and Joyita, and demand ransom for them?" asks Fahim.
"Err, no. But we do use a similar tactic."
The meeting then went on for a few more minutes before everyone called it a night. Tomorrow is Eid, and the next day, all of them were going to become rich.
"Just one more day, Abdul," Sumaiya says to her little brother. "After that, we take what's rightfully ours."
Episode 2: EXTRACTION
[Eid, Day 2. Ten minutes before the heist.]
What Sumaiya and the gang usually hated every year, has become a perfect disguise for their final meeting. The seven cousins are sitting in their respective spots at the table while the elders chat about old days and new politics, none of which matters right now.
"I hope you guys remember the plan," says Sumaiya in a low and careful voice. "If not, this is the time to ask. In exactly seven minutes, boro chachu will leave the table telling everyone that he has an urgent call to make to someone in another time zone, just to remind everyone that he's an important man and must be taken seriously."
"This is not a time for giggles," declares Sumaiya, as Sadman and Joyita chuckled at her last comment. "Once boro chachu leaves, everyone else will disperse in about three minutes. We have to take our marks inconspicuously, and as discussed."
"Smile, look around, and shout the code words if anything goes wrong," she adds. "I'll be there as soon as I can. We cannot fail. Not today."
[An hour into the heist. Money collected: half of the estimated budget.]
With a simple investment of a few bucks, Sumaiya had devised the perfect plan. Giving dada and dadu their favourite mishti paan right after lunch had worked its magic. This, followed by Sami's family famous oil massage was the perfect method to get in their good books. As expected, dada and dadu had cleared out their purses, and given them the exact amount they had expected from them.
Collecting money from boro chachu was even easier. All they had to do was huddle around him, and ask about the wonders of living abroad. All the synchronised "oohs" and "ahhs" had established the perfect grounds for the euphoria to kick in, and that had done it. He paid them a good salami, and walked off humming the tunes of Africa by Toto.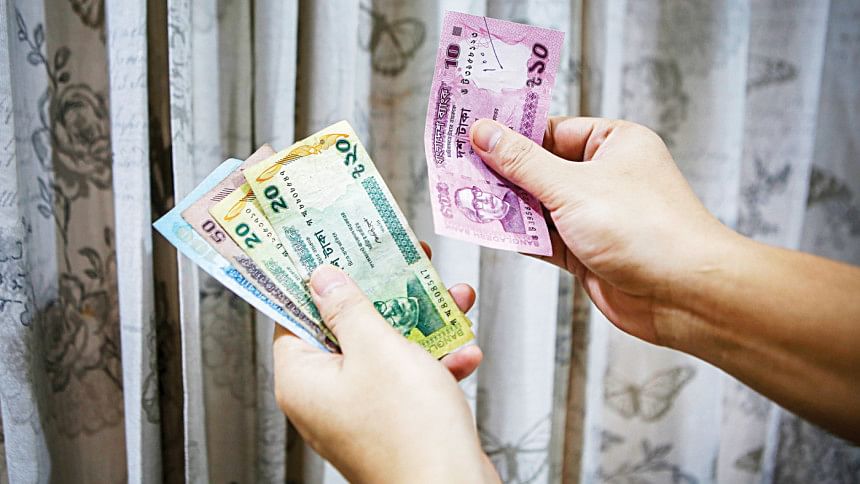 Episode 3: F IS FOR FAMILY
[Two hours into the heist.]
With all preparations in place, Sumaiya and team move in for the final leg of their plan.
"Auntie's saree is gorgeous, isn't it?" Joyita points out to her mom. "Must've cost way more than yours."
"Why… How could you say that, Joyita? Have you seen the unique embroidery and delicate material of my saree? Price isn't everything, quality matters too. Besides, how would you know whose saree cost more? I can't go and blatantly ask now, can I?" says chhoto fuppi, flustered.
"Oh, but I can," replies Joyita. "I can go to her, and while asking for salami, make inquiries about it. She won't suspect a thing. However, if she does ask how much salami you gave me as a parent, I'd have to tell her that you have not yet given me anything. That'd look bad on you."
The same plan was being executed by Anika on her mom, Sumaiya's boro fuppi. The plan was simple yet gorgeous. Both daughters would strike up the jealousy nerve between the sisters, collect the money, and return after a bit to quote a price lower for the other team to make themselves feel superior. On the inside, both ladies would be happy and the peace that exists between them would be left unharmed.
Episode 4: BIG MOUTH
[Three hours into the heist.]
Time for the last straw—chhoto chachu, Sumaiya's father. The Pintu.
Their initial plan to coax him into paying up had failed. He was the toughest nut to crack, and Sumaiya was walking into this, guns blazing.
She had prepared a plate of her dad's favourite laddoos, and kept them at the table a while back. Her dad, being diabetic could not have them, and her mom had already warned him twice. But she knew her dad well. So, elsewhere in the kitchen, she had kept exactly two laddoos in a box. All she had to do was wait for him to walk into the kitchen and find them.
Abdul would be waiting with his camera to film their father indulge in those sweets and the rest of the negotiation was for Sumaiya to take care of.
The plan was seemingly perfect, except, the chhoto chachu never went to the kitchen.
Could Sumaiya have made this big an error in calculation? She had to do something. Time was running out.
"Dad, can you please go check the kitchen faucet? It seems to have a low water pressure," asks Sumaiya, hesitantly.
"Water pressure, eh?," Sumaiya's father shoots back. "Or do you want to record me eating laddoos so you can extort me for salami?"
Sumaiya was shocked to hear her dad talk about the plan in such detail.
"Surprised?" The Pintu jeers. "Abdul has told me everything. You know, you really should have covered your bases and checked your team's loyalty. I offered him a new 200 taka note, and he slipped into telling me everything. I knew something was up when you guys hadn't fought once throughout the day. Now quietly go to your moms, and hand all the money over. They will put it where it's safest."
Sumaiya was shattered, not just because those heels would never be hers, but also because her beautifully devised plan had just fallen apart. It was one thing to not get enough salami, but to get so close and then lose it to the age old "mom's safe purse"?
The heist can't be over; this was only a minor setback, Sumaiya told herself. The money was theirs, and she would rightfully win it back.
To be continued...