RUSHING TO MEDIOCRITY
Kanye West's indecisiveness shows in new album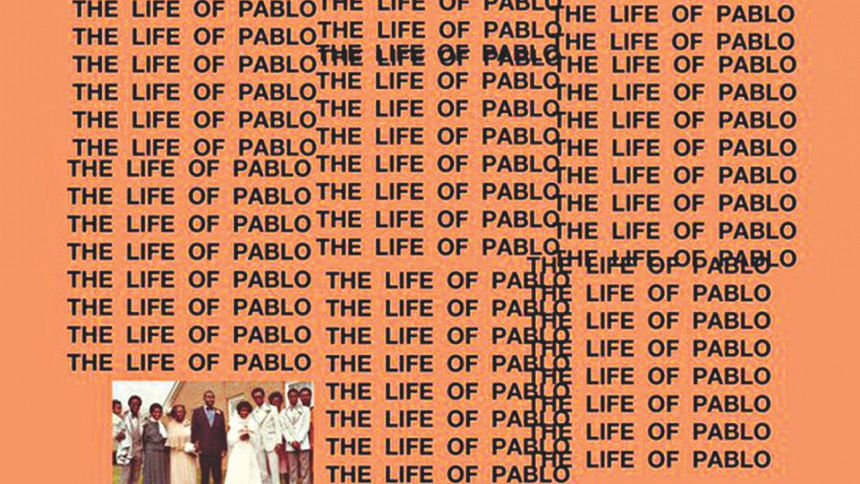 Originally slated to be released mid-2015, and after numerous public title and tracklist changes, Kanye West's new record The Life of Pablo is finally here. In case you're wondering, he is in fact comparing himself to the druglord, but also to a more legal but equally outlandish figure – Pablo Picasso. The album does share the eccentricities of its namesake, but whether it benefits from it is quite unclear.
The original album title was "So Help Me God" and the first three tracks seem to be remnants from those days. "Ultralight Beam" is a gospel-influenced track with a sentimental Kanye singing about his faith and being thankful to God for all the blessings. It is quite beautiful and opens the album on a high note, only to have it come crashing down with the next two. "Father Stretch My Hands" Pt. I and II are prime examples of what happens when you overproduce your tracks. Some pretty bad autotune and inconsequential features later, the worst part of the songs is still Kanye's lyrics.
Kanye was never known for his lyrical aptitude, but his obvious talent in production had always made up for it. In TLOP his lyrics are a noticeable detriment to the quality of the album. "Famous" starts off with a nice Rihanna hook and a classic "College Dropout"-era beat and with "Highlights" Kanye makes his old comparison of lights with fame. Both of these are fun, enjoyable songs but have a line or two that stick out like sore thumb and only seem to be put there to sound provocative. Fans might say that it's just Kanye being himself, but I've never seen Kanye's antics ever jeopardising his songs.
"Feedback" is one of the funniest songs on the album and is Kanye's sarcastic look at fame and all its eccentricities with a hilarious Oprah skit near the end. Some people would joke about how Kanye writing something called "I Love Kanye" would be such a Kanye thing to do. So he just went along and did it.
These are the only tracks worth mentioning from the first half of the album. The rest felt like fillers. The tracks following them, however, are very good and revolve around the various aspects of fame. "Waves", coupled with Chris Brown's singing, sounds like a techno dream about immortality while "FML" with The Weeknd feels like a nightmare about self-destructive behaviour.  The track "Wolves" is a shadow of its former self with Kanye having removed both the Sia and Vic Mensa features. "Real Friends", a track about the disconnect from friends and family a lot of people feel at some point in their lives, is truthful and genuine and arguably the best track on the album. 
In the end though, the album itself feels like it has no direction, no sense of cohesion. The songs are individually very nice to listen to, but these aren't exactly topics Kanye's never touched before. The album feels like it is constantly changing its mind and one has to wonder what Kanye would've put out if he gave himself more time.
Shuprovo Arko copes with the soul-crushing amount of studying he has to do by trying to be funny. He writes about movies, video games and music normal people don't listen to. Contact him at [email protected]