New Car Preview: Mitsubishi Pajero Sport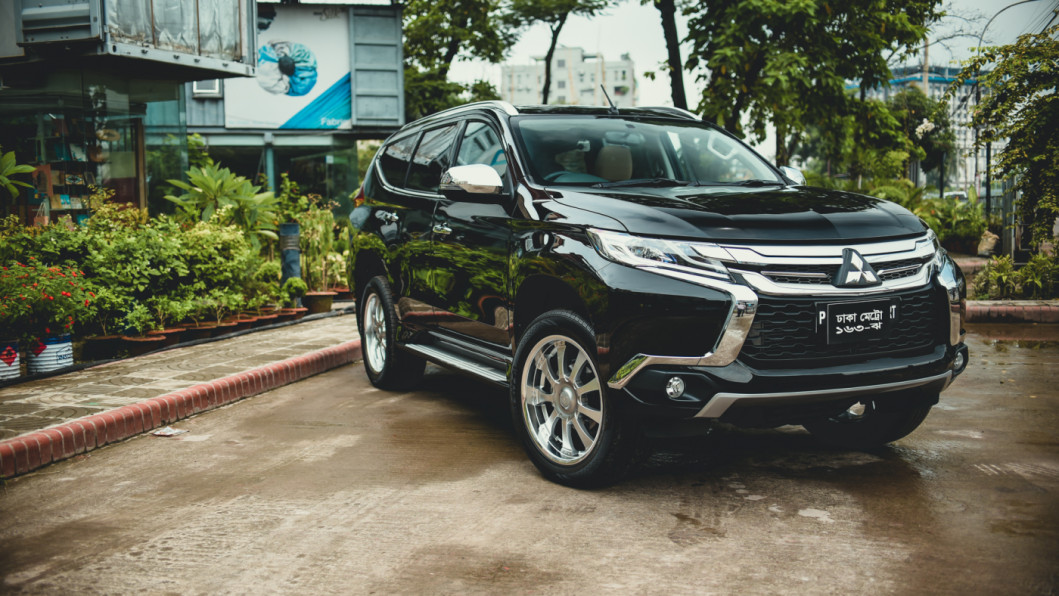 Rangs Limited, authorised dealer of Mitsubishi Motors has the 2016 Mitsubishi Pajero Sport in. Most of the previous models plying our roads are black, government owned and chauffer driven. They are also round, and have no unique angle – looks just like a typical SUV. The new one isn't. In a rather short date with the demo vehicle, we find out what the new gen Pajero sport is all about.
It will take just a few minutes of staring for you to grow into the controversial look of the new Pajero Sport. SUVs are meant to be boxy, nose high up – Mitsubishi did some geometry play and came up with a "dynamic shield" front fascia which has a nose down sporty accent. It has craftily integrated headlamps and grille which you can't easily distinguish from one another; and a bumper, more than half of which is a wide gaping grille to aid system cooling, the other bits wrapping around the fender sides, forming the so called shield. But that's not it - take a look at the rear lamps from the side and it looks like a D pillar accentuating red gem. Go back and you will be awed with a unique 'p' and 'q' shaped droopy LED lamps that almost seem like they have melted. Overall, the 2016 Pajero Sport is tall, has a bold presence with a nose that seems like it can cut through water. Well, it literally can.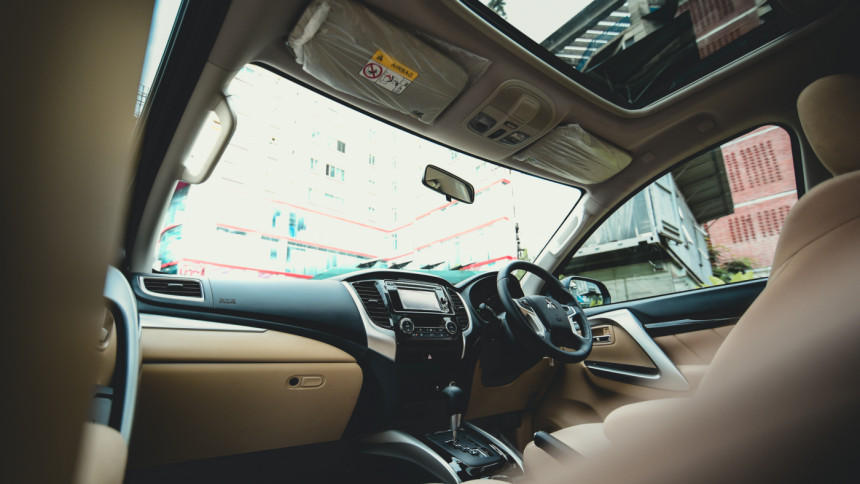 Get into the SUV and you will notice major improvements on the dash. The late model's dashboard felt it needed more attention and MMC did just that, with abundant tech features built in the new SUV. With a fine selection of black, silver and beige, the dashboard, centre console and instrument cluster feels like it would aid you to enjoy off-roading. The demo vehicle which we were introduced to, had beige mushy textile wrapped around everywhere – door pads, arm rest, roof and seats. A few days of usage, and you will have grime, hand prints and dust all over the place. As a front passenger, you might not complain much, but a couple of hours ride around the city in the rear might be a little too wobbly. That is partly because of the SUV's squishy suspension, but more to do with the plush fabric seats which amplify the sways of the vehicle. We took a ride in the old one earlier, and it wasn't so exaggerated – all because of the firmer seats. There is a more appropriate leather trim and seat option which Rangs will bring in, and that will eliminate the sway factor and inject in a more firm, yet comfortable ride experience. Plus you do not have to spend so much on detergents. 
There are abundant features in the Pajero Sport. Four 4WD off road modes, 70 cm of water wading depth, 5.6 metre turning radius, hill start assist, active stability and traction control, pretensioners, SRS airbags, ABS with EBD, seven people seating, built in touch screen entertainment system, steering mount controls, dual zone automatic air conditioning, sun roof and plenty more.
The new model has almost the same 4 cylinder 2.5 litre turbo charged common rail diesel that powered the older model. But this time, you get a 5 speed automatic and a knob by the lever to select the driving modes from 2L all the way up to 4LLc.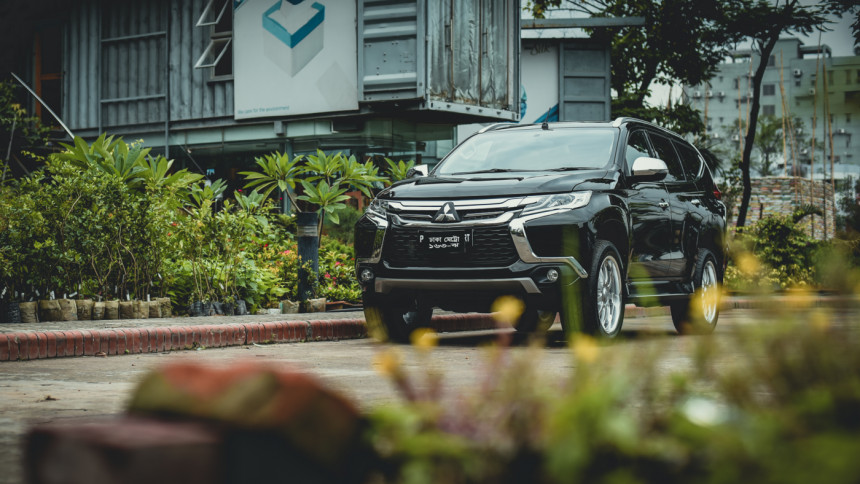 So how does the diesel motor and automatic tranny fare on the roads, both on and off? Unfortunately we couldn't take the macho SUV out for a run due to time constraints. We'll try to get our hands on it, but if you want to check out the vehicle, head over to Rangs Limited showroom.
Photos by Rahin Sadman Islam