Buttons buttons & more buttons
Automotive technology in 2016, in Bangladesh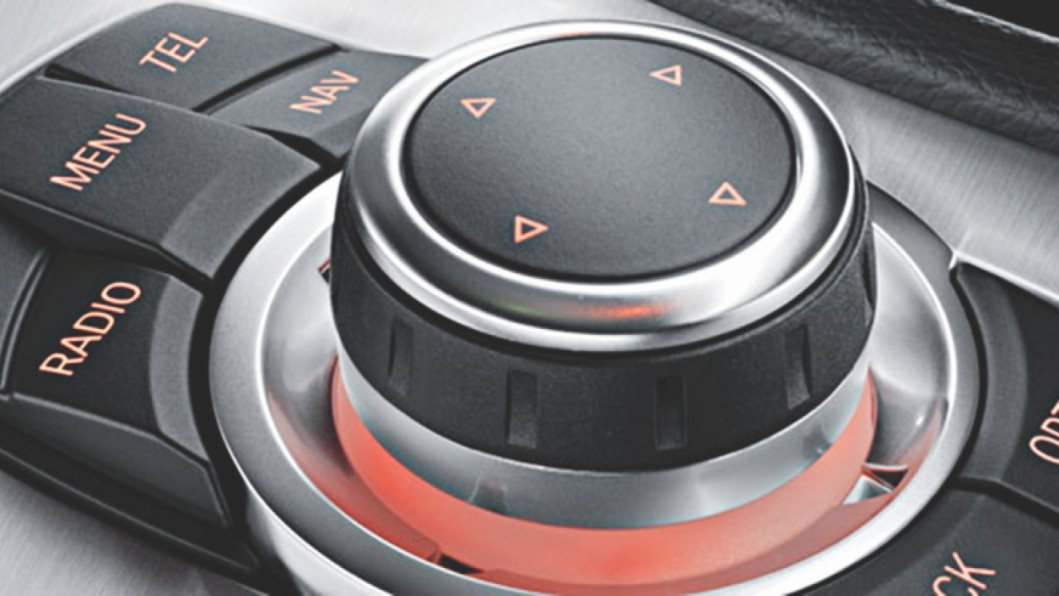 In 1885, Karl Benz devised a contraption that had the basic workings of the modern internal combustion engine and drivetrain – multiple strokes, pistons, crankshaft and a basic gearing mechanism to transfer the power. More importantly, it used gasoline as the chief source of energy, and the viability of the Karl Benz Patent Motorwagen made petrol the fuel for mass-mobility. 
The Benz Motorwagen might not even vaguely represent the modern car in any way (it had three wheels instead of four, a lever instead of a steering wheel, and no body to speak of), but it kicked off a two century long revolution in the way people move. Over the course of time, the automobile was upgraded and re-thought, ticking off boxes of requirements that the consumers presented to manufacturers, and the changes in turn affecting the way the consumers lived their lives.
In Bangladesh, the automobile has been around in small numbers since the early 1900's, when the British Empire brought Fords and Austins into the country to serve the nobility overseeing Bengal. Since then, the market has only grown larger and larger as income rose, and in post 2000's Bangladesh, a rapidly ballooning middle class pushed the market for automobiles into uncharted territories, selling more than ever before despite a restrictive tax on imported cars. At the same time, the worldwide car market adapted and morphed as it always did to changing regulations, changing consumer perceptions and most importantly, changing technology. Because of the needlessly restrictive displacement based tax placed on imported cars and the erratic regulations with regard to hybrids and electric vehicles, Bangladesh is seemingly getting left behind.
Or is it? Bangladesh, especially in the brand new market, is slowly catching up to the rest of the world in terms of options, technology and safety systems on offer when you go to purchase a vehicle. We're still lagging behind, but not by much. At this point, all that is limiting our access to high-tech vehicles is the pricing: basic options taken for granted abroad require a fortune to obtain in Bangladesh.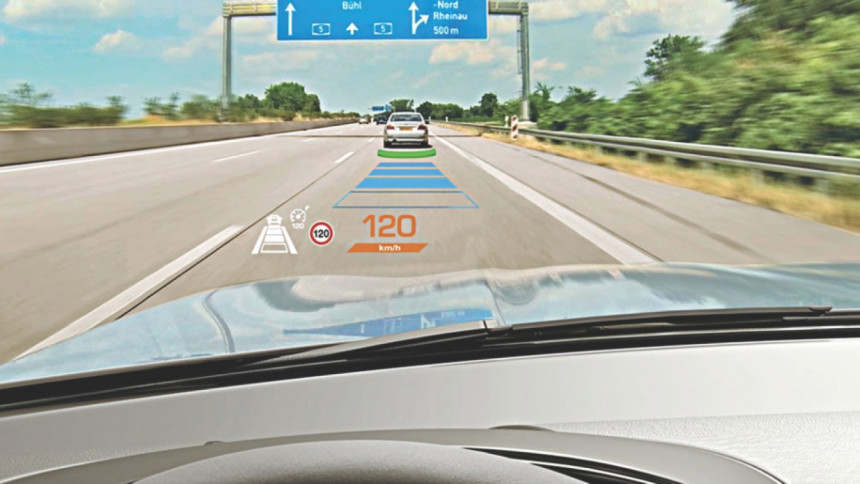 SAFETY
The average Toyota Premio imported in the grey market has about two airbags. In the same price range, a Hyundai Sonata comes with six – front driver-passenger, front right-left curtain airbags, rear right-left curtains. Higher up the range, even a basic entry level BMW X1 SUV comes with eight airbags. Setting aside the protection that modern vehicles offer in the event of a crash, there are a multitude of features that come standard. Anti-Lock Brakes, standard on almost all post-2000 cars, are now complemented with Electronic Brake-force Distribution, Brake Assist, Traction Control System, and more abbreviations than you can possibly know the full form of. As drivetrain and performance efficiency improves, stopping power needs to improve as well, especially on roads as congested as ours. Out on the highway, these modern electric systems and driving assists may just save your life.
VISIBILITY
Illumination is as important to driving at night as getting a good night's sleep is for your body. Modern automotive illumination has leaped forward in recent years, jumping from halogen bulbs to projection units that focus the headlight beam for brighter and clearer illumination. The latest technology trickling down to regular passenger cars in Bangladesh has to be LED headlights though, which are the most energy efficient way of lighting up the nighttime that you can get, unless you can afford the Audi R8 and its laser headlights. The all-new 2016 Honda Civic, coming to Dhaka this month, features a full LED headlamp and part LED taillamp. On top of looking cool, LEDs will draw less power, illuminate brighter, and survive the test of time much better than projection units.
DRIVING ASSISTS
The benefits of a proximity sensor in your car when traversing the rickshaw filled, narrow roads of Old Dhaka cannot be downplayed. It'll help you make tight turns on congested roads and keep an eye out for over-eager drivers who try to edge too close to you in their attempts at going nowhere in a traffic jam. It'll also help you park, reverse and do perfect three-point turns without ramming into twenty things in between. The massive new BMW 7-series comes with an array of sensors that stitch together an image, providing a bird's eye view of the car and obstacles around it. The Chinese are pretty good at driving aids as well – the 2016 Great Wall Haval H6 comes with a blind spot monitor which allows you to detect and avoid stray kittens in your path.
FUEL EFFICIENCY
Hybrid technology should be at the forefront of advancements toward more fuel efficient, environmentally friendly vehicles, but our government's restrictive taxes on hybrid vehicles are keeping them at bay. The Toyota Camry is currently one of the only hybrids for sale in the market – providing a fuel mileage that is scores better than what you'd expect from 2.5 litre four cylinder motor. Honda used to bring in hybrid versions of the Civic (which had stop-start technology to reduce fuel consumption even further) and Accord as well, but restrictive taxes, again, are making them a non-viable option. Since hybrids are being choked out of the market, other manufacturers are turning to the best option available: reducing the number of engine cylinders as well as displacement and slapping a turbocharger onto the engine to make up for the lost power. The 2016 BMW 3 series comes with a 1.5 litre 3 cylinder turbo motor that produces 136 horsepower, ironically more than what most 1.5 litre 4 cylinder motors are capable of producing. It's powerful enough to power the X1 SUV, so it's clear that smaller displacement but highly efficient engines are the way forward from here, reducing both fuel consumption and the carbon footprint of these vehicles.​
INFOTAINMENT
From Bluetooth to Voice Recognition to dual displays and Apple Car Play, the new Honda Civic promises a lot of kit that other cars simply can't match up with in that price range. Even setting that aside, the availability of USB, HDMI, auxiliary ports and highly customisable user interfaces are all common now, with the range of options exploding to three-four pages of brochures when you look at the Mercedes and BMWs coming into the country. BMW's i-drive technology is groundbreaking, containing electronic owners' manual installed on-board for quick access, and the latest 7 series comes with gesture control so that passengers don't have to reach for fiddly buttons to turn down the volume.
Be it Toyota, Honda, Benz or BMW, almost all manufacturers are providing a huge level of kit for your money. Automotive technology has surpassed the idea of four wheels, a steering wheel, an engine and a gearbox, and has become so much more. A brand new automobile is now a place of safety, comfort, ease of use, and a source of entertainment, and it's clear that Karl Benz would've been completely clueless if he ever encountered the 2016 Mercedes E class up-front. Speaks volumes.
Photos by Rahin Sadman Islam