2016-17 Toyota Avanza
The multipurpose vehicle or MPV genre is perhaps the most evolving one in the industry. It is also the grey area between a station wagon and a van.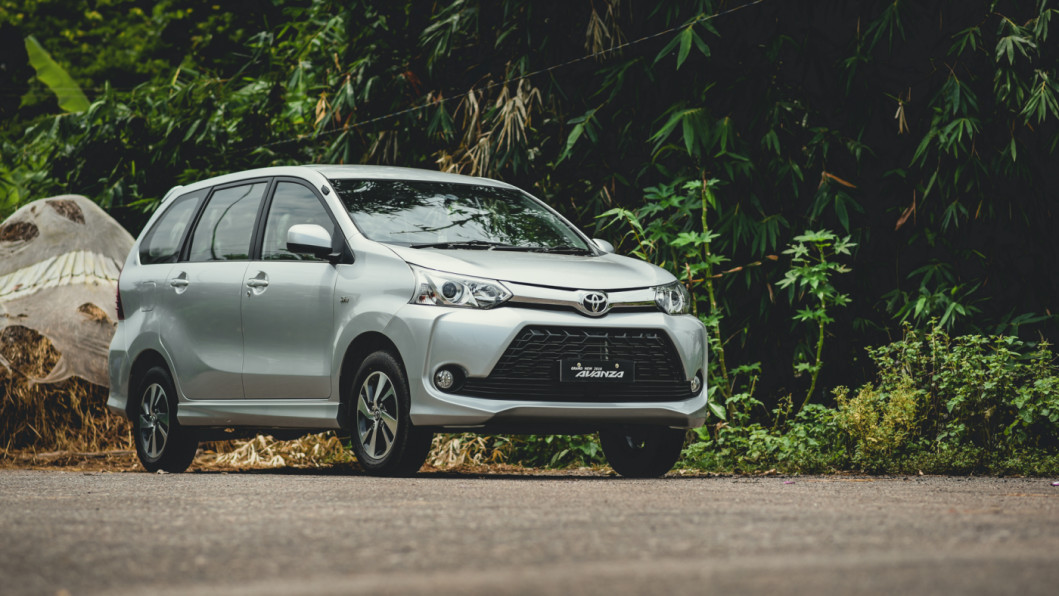 When asked about their vehicle type, the owners are either confused, or just plain embarrassed to answer. But we all secretly agree that these MPVs are our life savers, carrying things that no cars can and going places where no cars dare tread. One of the most promising MPVs in the Bangladeshi market is Toyota Avanza, which has gone through a lot of evolution since its inception thirteen years ago. The latest 2016 model is dubbed the third generation, which in reality is a facelift of the second generation. We took the RWD MPV out for a test drive and Navana was kind enough to throw in the older model to escort us.  
VISUAL CHANGES THAT WE LIKE
Toyota took the 2nd gen Avanza's front bit and 'almost' replaced it with a new one – it has a new set of smoked head lamps, Toyota Highlander like grille, bumper with horn-like lips, fenders and bonnet. It also has a new engine. Sorry, that's not 'almost', rather the entire front bit. Looks wise, the MPV is more butch and higher up, exactly the way it is supposed to portray. From the rear end, not much of a change, except some smoked tail lamp ornamentation. The interior lost a lot of colours. There were seven different shades of ash, grey and black combined with multiple materials in the older generation, which were discarded for a simple two tone black/ silver matured solution. The dials lost its Spiderman theme and inclined towards a Venom inspired webbed black - Toyota trying desperately to give the MPV some sporty appeal. The new Avanza also sits nicely on 15 inchers.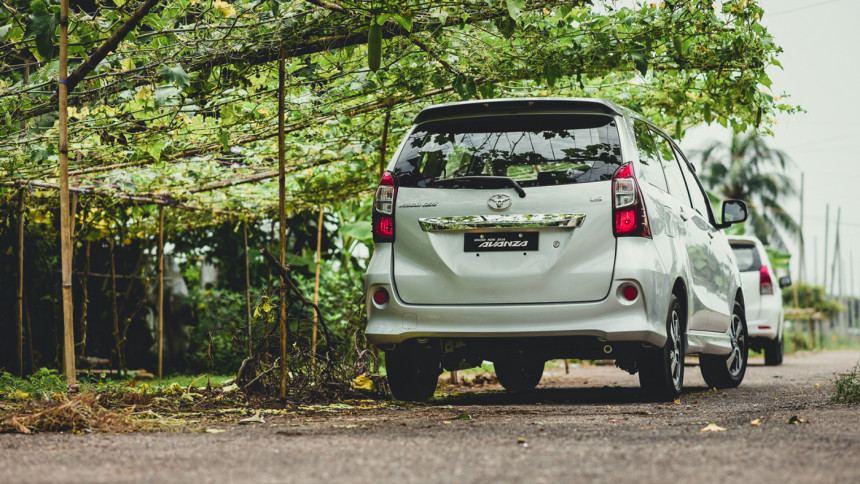 THE DRIVING BIT
The new 1.5 liter dual VVT-I gasoline 2NR-VE motor has more power, torque and efficiency. The humble 103 hp and 100 lb-ft  builds up long groany revs, while the rather ancient four speed automatic tranny takes its time to toggle from gear to gear. But the Avanza is zippy through the city roads as the torque starts building up from lower revs. 
The Macpherson front/ 5-link rear suspension has been reworked in the new model. But old habits die hard – there is a soft, bouncy feel to all the bumps and humps around in the city; drive a little faster and you reduce the vibrations, but add a little sway. And I absolutely love the ground clearance of the thing.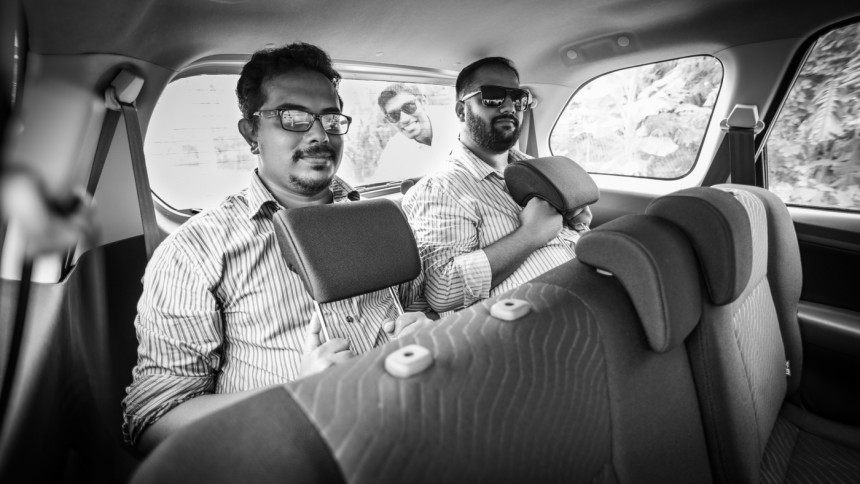 THEM PASSENGER FEELS
Despite adding a "quieter" new engine, you will hear an engine buzz growing with the RPM, which gets quite audible beyond 3,500 RPM. Sound deadening has been improved, but you can still hear motor bikes putter past.
The Avanza is all about accommodating seven people in a vehicle. In the new model, you are going to be very comfortable at the front, adequately relaxed at the middle and not so comfy in the rear. The middle passenger row intends to accommodate three grown passengers. There is plentiful leg and head room too, even with the front passengers sitting at ease. But it is the very rear passengers who are in for the real (or)deal. Pull a lever and the middle passenger seat folds and tumbles down. Climbing in is nothing short of orangutan clumsy. Shift's Page-in-Charge is an average height large fellow, and he had a miserable time there – almost resembled a caged beast about to prowl. He claimed to have lost his knees once he got off. But Toyota did throw in dual AC in the Avanza with air recirculation function for the rear.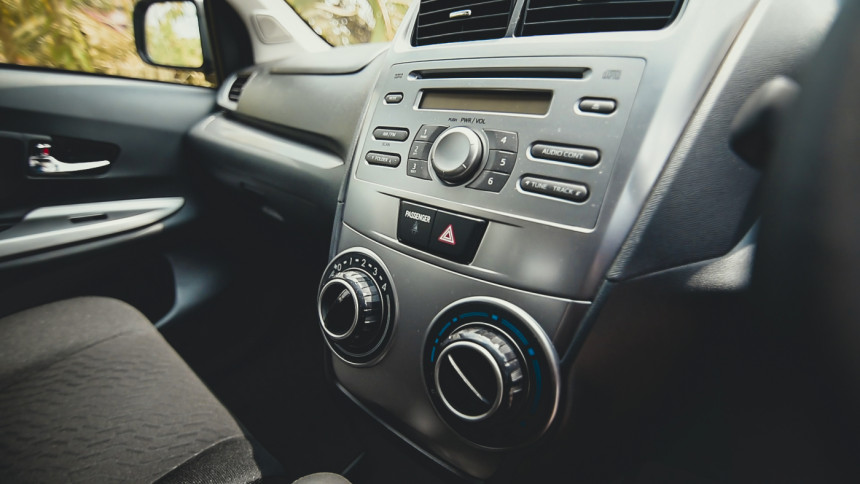 STORE LIKE A BOSS
The Avanza does not only let you cram in a lot of passengers, but a lot of your goods too. There are nifty storage spaces here and there, some meticulously hidden, a few quite abrupt, like three bottle holders on the front door trim. There isn't much change in the trunk area from the last generation, and you can store a large suitcase and a passenger handbag even with the third row seats upright. Fold them away to create ample space for three peoples' luggage.
VERDICT
As Toyota rightfully positioned it, "If you love your family, the Avanza it is." Despite the controversial new front fascia, the latest Avanza is more mature and functional as a whole, and comfy and sober on the inside. And that's all that it matters. With the price Navana is quoting for it, the new Avanza stands out as a great proposition in this MPV segment not only for large families but for institutions alike.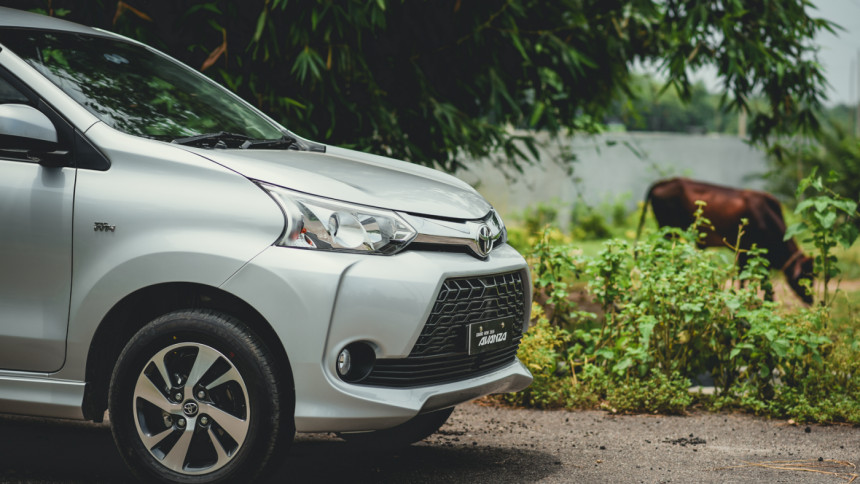 Specs
Engine:

1,500cc 4 cylinder dual VVT-I gasoline 2NR-VE engine 

Transmission: 

4 speed auto 

FEATURES: 

7 seats, USB, Aux, and AM/FM/CD.

PRICE: 

TK 32.50 lakh.

For details, contact Navana Ltd.
INTERESTING FACT
One of the largest market for Toyota Avanza is Indonesia. By the end of 2013, Toyota sold 1,140,922 Avanzas there. The market also ate up 67,224 units by June 2016.
Photos by Rahin Sadman Islam