Test Drive
The Diesel Minion: 2015 Ford Ecosport Diesel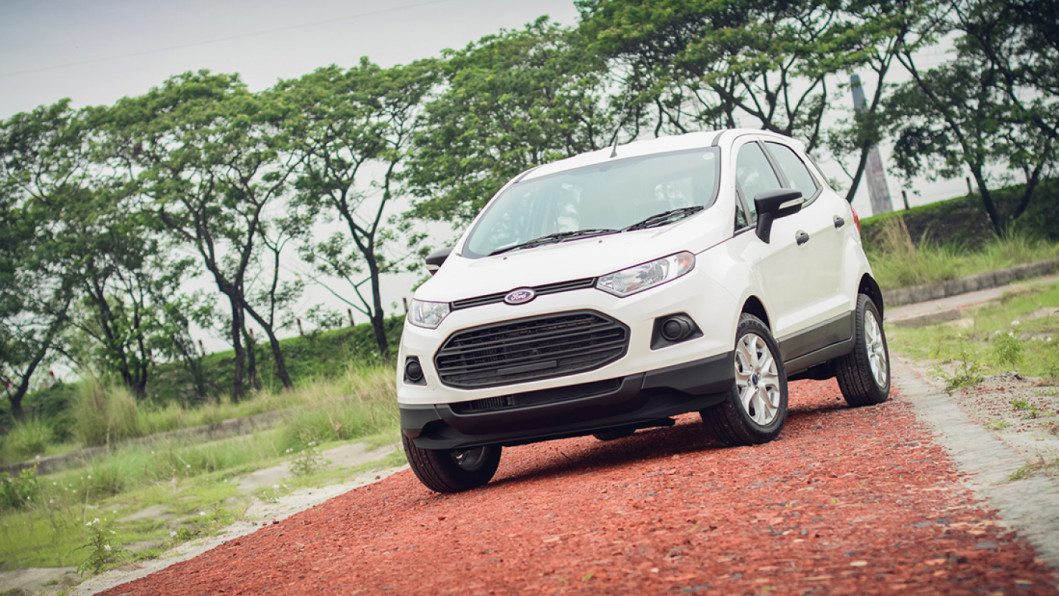 Last year we drove Ford's Ecosport 1.5 petrol. Good vehicle - a car like soft-roader which handles Dhaka traffic relatively well. That was an automatic, 5 speed to be precise. What fun is that? What we secretly have been waiting for is to go check out the manual variant. That happened finally, and it's a diesel.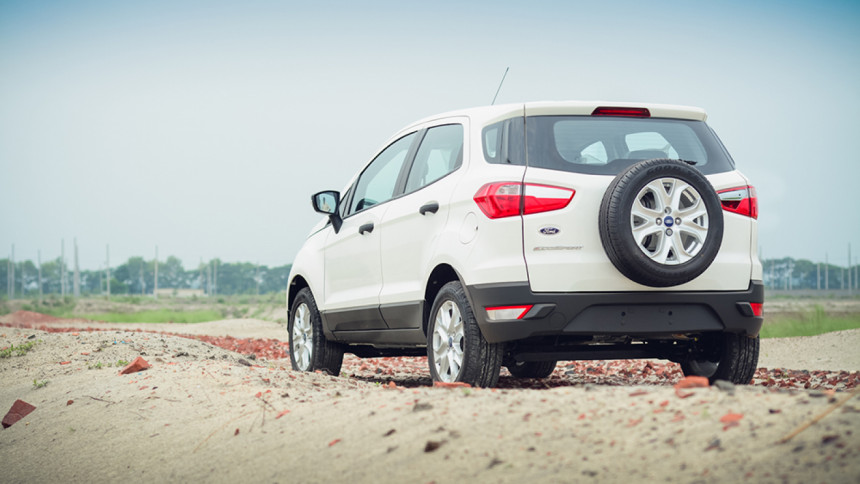 Diesel? That means a lot of engine rattle. To our sheer surprise and joy, there is very little diesel chatter from the Ecosport. Cabin sound proofing reduces the noise even further while you are inside the vehicle. This dramatic reduction of diesel chatter has raised our expectations from Ford to a significant height. Almost makes us question other (better) European manufacturers' refinement capabilities.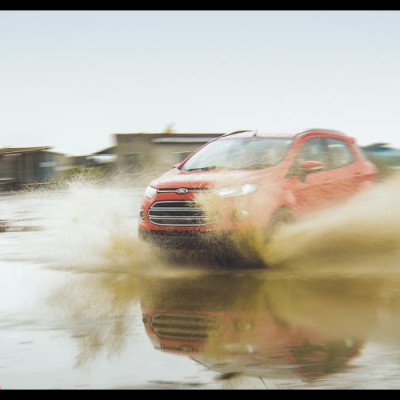 You might like:
Can I race it to remind me of Ford's long racing history?
Well, sort of, but you have to remember this is an urban runabout. It's designed to be effortless and gentle. The engine on offer is the 1.5 petrol with 108 bhp and 103lb/ft of torque. The automatic gearbox is tuned for efficiency and smoothness and when you jam down your foot, it tries to remind you to take it easy.
Major differences from the petrol? Like most manufacturers do with diesel models, Ford did the same with the Ecosport diesel - cosmetic downplay. Interestingly, the omission of chrome bits from the front grille is something we fancy. Makes it look more rugged. The fog lamps are missing and the cover plastic is a bit tacky. The interior gets a lot of space age styled vents and clusters similar to the petrol, besides comfortable ergonomics with a raised seating height. The cross-over comes with a modern diesel motor and that means slightly reduced power and torque figures from the petrol version we drove earlier. Naturally, there is a stick shift lever instead of an automatic.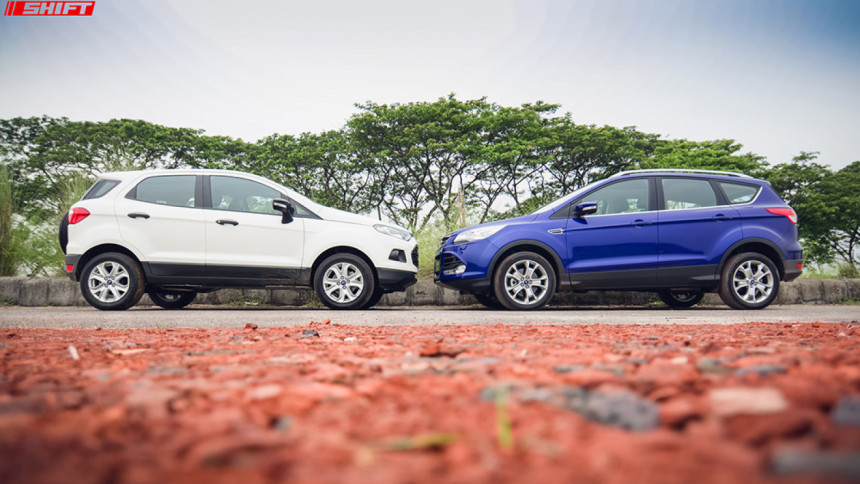 So can it be more fun than the petrol? You do not have to wait for the vehicle's computer system to decide when to signal the transmission to shift. That's for the lazy ones. You would want to take charge of the transmission yourself and juice the 1.5 diesel motor. To make the experience joyous, Ford ensured clutch engagement is soft and shifting is butter smooth. No sporty mechanical clunking noise though. However, it gets better. The diesel motor has a turbo, which certainly gets us excited. Although it is small, it does its job well at assisting the measly 1.5 diesel motor throw in some extra rumble higher in the RPM range. When you start holding the RPM just a little longer (which you can't do in the petrol automatic) at each shifts, you will notice that a diesel motor is not bad at all! In fact, in this case, it is certainly more fun than the petrol variant. If we talk numbers, 204 Nm of torque builds up gradually between 2,000 to 3,000 RPM, lurching the mini SUV forward. There is no drama initially, but as the turbo spools up, 90 BHP is formed that can crack average speeds of 130KPH at ease. Despite the fairly smooth upshifts from the five speed manual, power soon peters out, resulting in a sluggish 0-100KPH of under 14 seconds. In spite of the little power, it is the short ratio of the shifts that makes the driving experience enjoyable.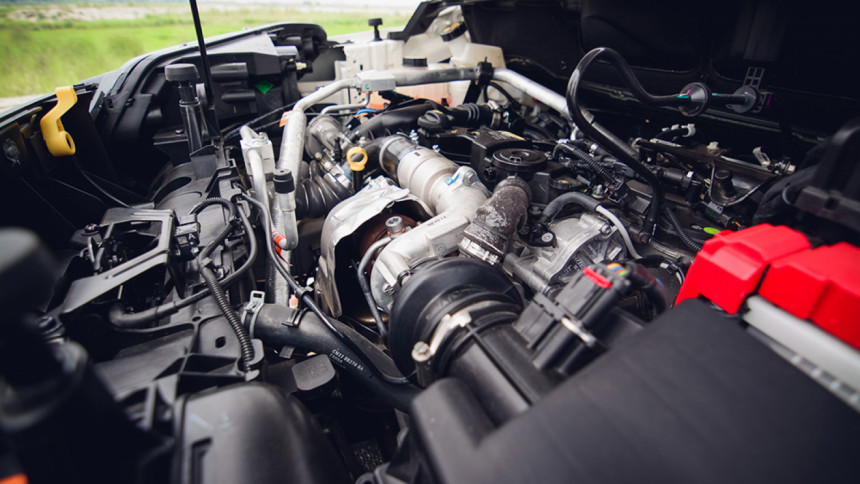 All that can be done at great comfort too. The suspension is on the soft-er side, it can get jumpy on several ups and downs. The seats are relatively firm and gives the right kind of support. The multi-function steering is also quite light, but lacks feel. This is considered good for our gravel embedded roads. There is a fair bit of roll, but the cross-over strives to stay in line around corners. Rear passengers do not have to fight for leg-room although it will get a bit stuffy if three large adults want to share space side by side.
So, is it more economical than the petrol? Generally, fun is always inversely proportional to economical. You want to have fun- go to the movies or eat out with friends. These are not economical options. It would be equally fun and easier on the wallet if you just get the ingredients home, cook the meal, download the movie and watch it in the comfort of your living room couch. That too, with the friends over at your place. The Ecosport diesel is like that. You are in for the fun factor and with a lower diesel price, you are also better off as you get to save some bucks travelling from point A to B in the slow Dhaka traffic. In addition, the high mileage of this little turbo diesel would console you for not getting a petrol variant and converting to CNG.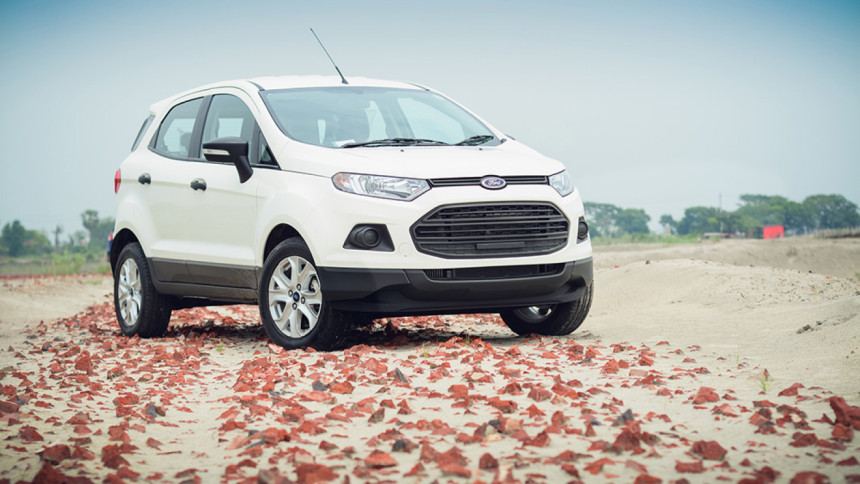 The snout has a cat-fish resemblance, no doubt. After all, it is a cross-over based on the feisty Fiesta hot hatch. It has piggy tail lamps, seeming like a cute, shying away boar. Because it is not a car but something larger, Ford wanted to give a bit of aggression to the Ecosport with a collection of stacked grilles, flared wheel arches and matte plastic wrap around underbody panels. Despite all that effort, it glides towards cuteness. The not-so-high ride height gives the tiny cross-over a Chihuahua appeal- small, jumpy, relatively quick and always excited to zip around. The best comparison would be to a Minion. Yes, the Ecosport Diesel is not yellow but it is petite and gets work done exactly the way Minions do Gru's chores.
It has enough ground clearance to tackle the cave-sized potholes in and around Dhaka. Even slight off-roading is manageable. We tried it. And it was fun! Given the FWD characteristics, there is no rear differential hub to come in the ways of obstructing boulders. The Fiesta cross-over gives the Ecosport a relatively small wheelbase which is a blessing in disguise to help deal with steep slopes. And what about the monthly groceries? The Ecosport diesel has plenty of boot space for not only the oversized bags but for our photographer and his gear too.
So, like a minion, Ford's Ecosport Diesel needs to be told what is to be done and it does it well. 
Specs
Engine: 1.5L DV5 (1498 CC), 4 cylinder turbo-diesel (90 PS @ 3,750 RPM and 204 Nm @ 2,000 – 2,750 RPM)
Transmission: 5 speed manual
Brakes: Front ventilated discs, rear drum brakes with ABS
Suspension: Independent McPherson strut with coil spring and anti-roll bar at the front and Semi-independent twist beam with twin gas and oil filled shock absorbers at the rear
Features: Power windows, central & remote locking, power swing gate release, rear power mirror and center console, radio, MP3, aux-in, 4 speakers, MFD screen. 
PRICE: 31.5 lakh taka. For inquiries contact AG Automobiles Ltd.