2019 Mercedes-Benz GLC 300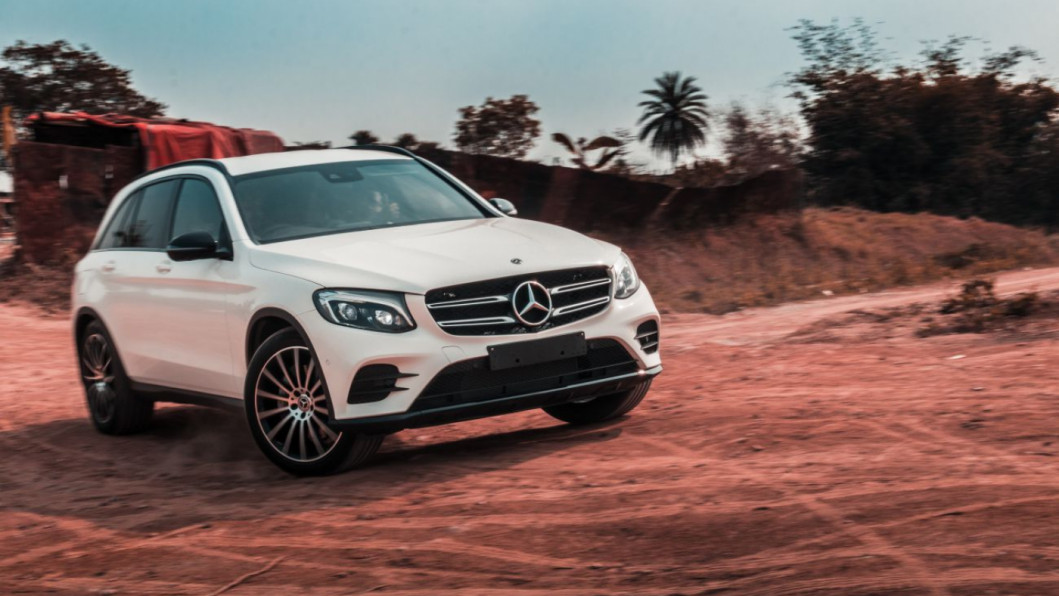 What is it?
The world loves SUVs. Everybody is making one including Aston Martin, Porsche and Bentley whose creative ethos previously relied on creating fast and sleek motorcars, with emphasis on cars. Mercedes, though, has always been in this game with the venerable G Wagon. Since the unprecedented success of the BMW X1 and the odd X6, they decided to have an SUV filling every gap in their product line. The GLC is basically their off-roading C Class sedan with all the design cues lifted straight off the ground-hugging sedan.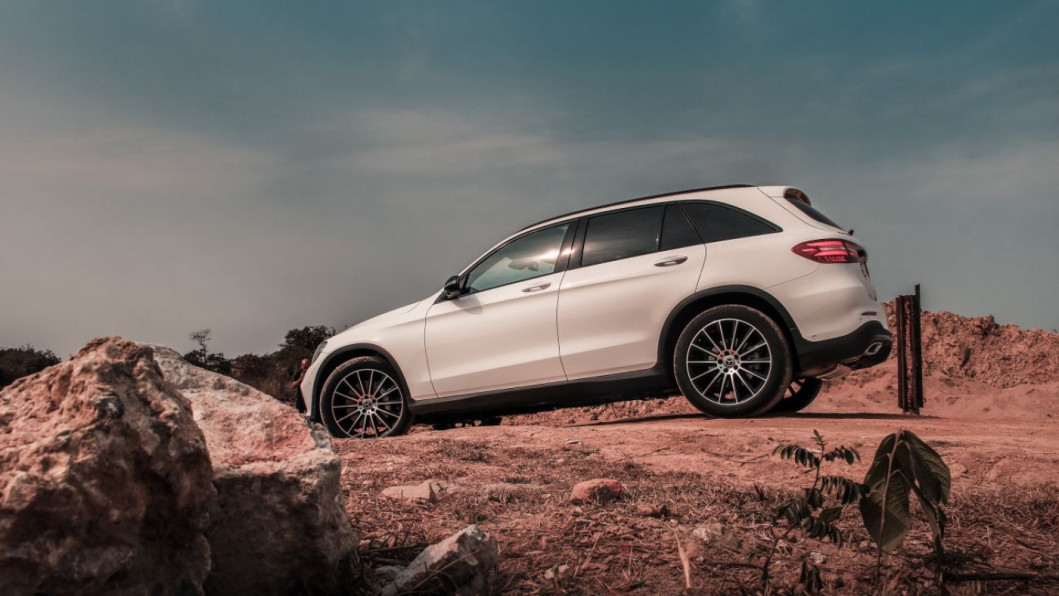 Which means it is a good thing, right?
Good is an understatement. This is terrific. You get the same fantastic design elements from the car. Interior is top notch with class leading fit and finish. The exterior styling features fluid curves and a beautiful tail section with sensuously arched tail lights. A lovely rear to stare at without political correctness concerns. Where Audi and BMW aim for sharp, industrial brutality, Mercedes goes for poetry in form.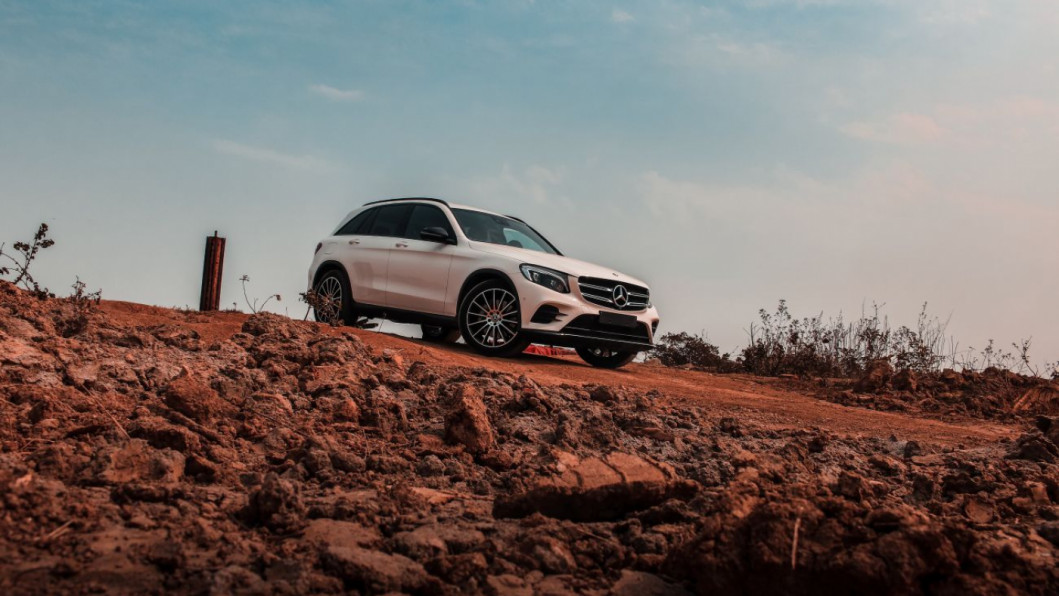 How does it drive?
When you floor it, it squats convincingly, ready to take off. Acceleration is quick from the 241 HP 2.0 turbo engine, mated to a 9G-TRONIC AWD transmission. 100 km/h comes in just around the 6.5-7 second mark. Then you remember this is an SUV. Its core purpose in life is to go over pesky stuff on the road like speed breakers, discarded flimsy bike helmets and dropped iPhones. The ride is calm and composed, much like that of the sedan. Bumps are well sorted despite the large wheels and the steering stays responsive and purposefully weighty. It does exhibit just a little bit of understeer when attacking a corner quickly, but pressing on sorts it out with just a hint of the tail going out—before the safety features dial everything back in.
What I especially like is the ability to fling it around without having the top heavy pendulum effect of a large SUV. This has the dimensions of an SUV—it is longer than a C Class sedan—but it feels more planted much like a big wagon. Which means you get space, but you also get the comfort and a bit of the sporty driving characteristics. It is a little weekend fun sprinkled over the everyday practicality, like the power tailgate, 360-degree cameras and the easy to fold rear seats.
What is it like on the inside?
Our test car came with the brown leather interior. Brown is a colour that can easily go wrong if you choose the wrong combo. This one though, worked perfectly. The dark chocolate-y Hershey hue and the white exterior gave it a grown up lounge effect while being garnished by the subtle touches of aluminum. It creates an elegant and chic ambience. I especially love the circular vents that look like jet engine intakes. I first saw such vents on a family friend's 240. It is weird to be hooked by air vents but it is the little details that set a car apart. Round vents are cool and they have always been quintessentially Benz.
Verdict
The GLC plays in a very tightly contested arena. In Bangladesh its main rivals are the BMW X3, Audi Q5 and the Porsche Macan. Like the Porsche, the design incorporates more curves than the angular cutoffs preferred by more 'edgy' brands. It neatly, subtly marries elegance with a touch of youthful exuberance. While it is not quite a performance car, it can whisk you away with urgency offered by a solid top end that provides effortless overtaking at higher speeds. Practicality abounds with an enormous boot space of 600 litres when the rear seats are lowered quickly with spring loaded releases. Maneuverability is a cinch as the dimensions are right for intuitive navigation through tight city traffic. In a world going gaga over SUVs, this slightly late compact luxury offering from Benz is yet another brilliant addition. I just wish it wasn't white. Look for our review on the GLC Coupe - the same car but with a fastback roofline and red interior. While the Coupe is for the young at heart, the regular GLC is for the dignified motorist.
Specs
Engine: 2.0 litre turbo 4 cylinder (241 HP, 273 lb-ft)
Transmission: 9G-TRONIC auto, 4MATIC.
Safety: ABS, EBD, ESP, TC, BAS, 7 airbags.
Features: Power adjustable seats with memory function, dual zone front and three-zone rear automatic climate control, keyless start, power tailgate, multifunction leather steering wheel, leather upholstery, 7-inch/8.4-inch screen and touchpad controller infotainment system with Burmester surround sound system, park assist, LED headlights and taillights, Daytime Running Lights.
Price: Starting from TK 1,25,00,000
For details, contact Rancon Motors Ltd.
Photos: Ahbaar Mohammad