The pale blue dot
The love language shared between a man and his pride and joy is often incomparable at most, and second to none at the best of times, while incomprehensible to many. The bond shared between Asif Alam and his pale blue EP82 GT Turbo is a testament to all that and much more.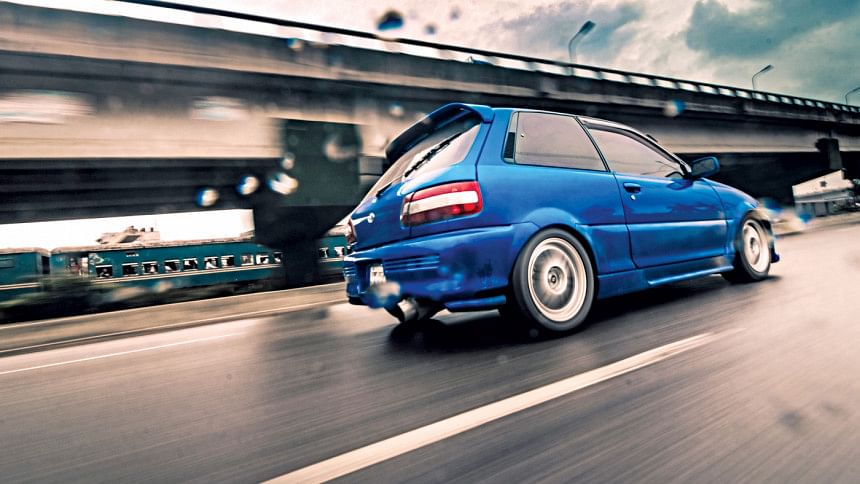 Cars were built to last once, provided that one donated their blood, sweat and tears while tending to them, a sharp contrast to the cars of today and tomorrow, which are designed and programmed with planned obsolescence.
Small wonder when older cars last longer in terms of lifespan, for some are convinced that they, and I'm really going out on a limb here, possess a living and breathing soul to an extent.
The hours you put wrenching will not go thankless. The mk 3 GT Turbo was in production for only a year between 1994-95 in its last production run, being the predecessor to the Glanza.
The four-eyed hatch we're featuring today has been keeping Asif in good company since 2014. This '95 Starlet GT Turbo also happens to be the very first donning the much-adored TOM'S kit all around.
The very first giveaway of its prowess might be the aggressive yet subdued front bumper mimicking a period-correct JGTC race car along with the widening body kit all around accentuated by the rolled fenders while the second dead giveaway happens to be the typically ever so chirpy HKS SSQV IV blow-off valve.
The bug-eyed hatch sits on a flat-faced set of Enkei RPF-1s wrapped with a sticky set of Federals on a period-correct size. Truly a sight for sore eyes while stationary and a treat to watch even at low speeds.
Over the years, Asif has spent countless hours perfecting the chassis dynamics as a whole host of handling mods were appended, as the car now sits on a set of KYB New SR Special Street shocks coupled with RSR lowering springs and a host of strut bars and dampers from Cusco. While the interior is as period-correct as it gets.
A boost gauge dominates the cluster, while the green Takata harnesses strangled around the custom made pair of bucket seats wrapped in leather welcomes you in. The pioneer head unit and subwoofer sitting in the hatch takes you back a decade, like a time capsule.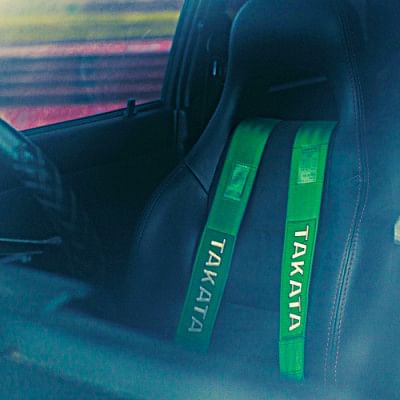 The gear lever has an eight ball sitting on top of it. A match made in Dhaka, as far as ride comfort goes. Furthermore, the humble hatch has taken Asif to destinations far and wide, in and out of Dhaka with ease, even acting as far as a fast turbocharged ambulance one night on an emergency trip to CMH; a true daily driver in definition and form.
Cars once possessed a soul and this blue GT Turbo is a glaring example.