1:18 McLaren F1 GTR by UT Models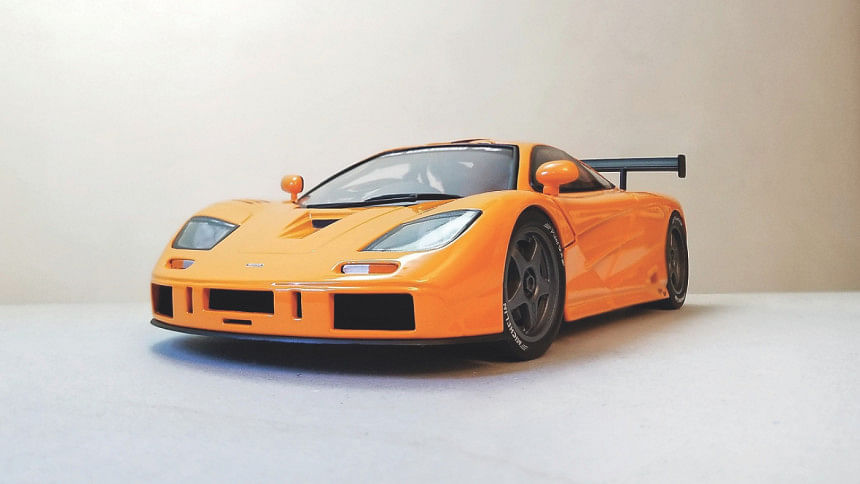 Every generation has their decade specific car for the bedroom wall poster. The 80s favoured the Countach with a plethora of bikini clad women. The 90s saw the real king of hypercars emerge: the McLaren F1.
In 1992 the world saw the F1 take on the mantle of the fastest production car in the world, ever. That too with three seats. It was the sleekest, smoothest door stop ever made. NO one thought a door stop could look this gorgeous. With apparently 106 cars made in the six year run to 98, this was extremely rare. You can't buy one. I can't buy one. My cousin and his thieving lying friend that stole my VW Golf model also can't buy one.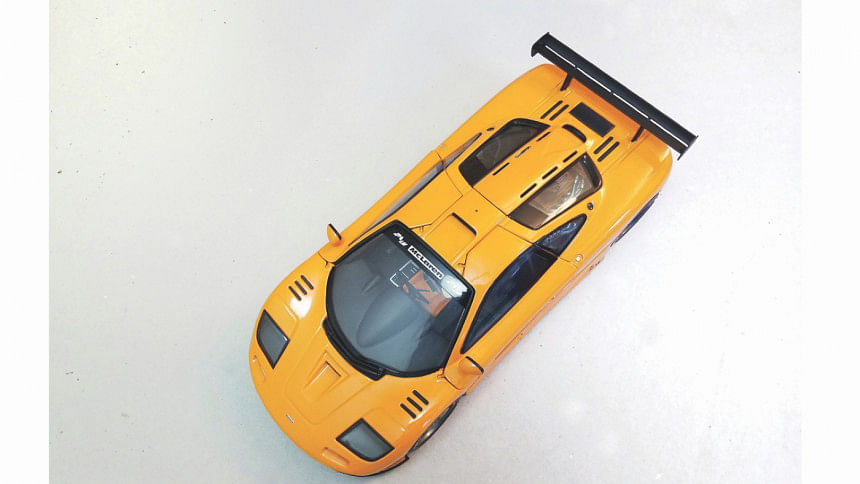 I think a year later in 93, Maisto released their F1. It was basic with melty plastic looking interior and orange peel paint. But the all-important butterfly doors opened like you expected. And UT Models followed suit right after. They went all out releasing the road car, the many versions of the GTR race cars in many, many liveries and of course, the iconic orange GTR LM. That was definitely premium model workmanship for the early nineties and a lot of it holds true even today.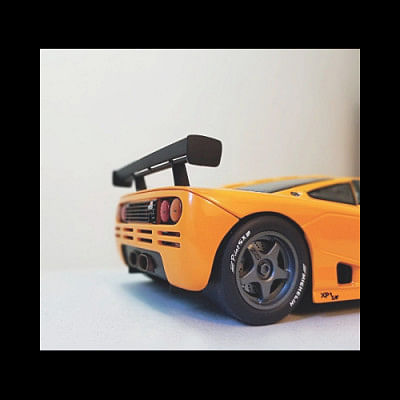 Pros: Perfectly opening doors, gorgeous interior with a full array of switches and knobs and wiring looms. The OZ wheels on the GTRs are superb and the paint is almost smooth and free from orange peel. Decals are fantastic and the badges look like metal.
Cons: Big issue I had with many UT models is the lack of brake calipers. Why? Why would they omit that? The doors do not always stand open like they do on Autoart or TSM models. But then, you pay couple hundred dollars more for those.
Oddities: The F1s have plastic hinges for the doors so be careful if there are kids around. The road car has a fully opening rear area showing exhaust tubing, but the GTR does not. Only the engine cover pops up in the latter.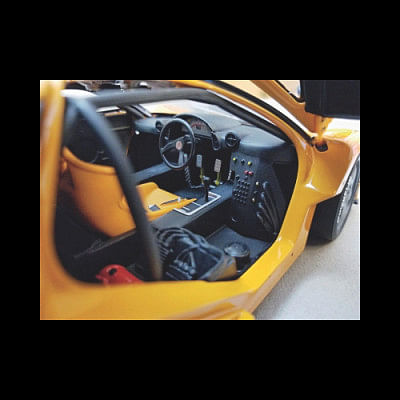 Prices: The LM in the mid-2000s went all the way to $1100 but now has settled somewhere along $100-150 depending on condition. You will have better luck finding the liveried versions with the Gulf and the orange Frank Muller versions being more popular than the rest.   
Should you get one? If you want an F1 in 1/18 scale, Minichamps is well detailed for under $100. But if a GTR is what you want, your best budget option is the UT Models. These are getting rare because UT has stopped making models ages ago to give way to Autoart. The only other GTRs are made by Autoart for about $300 and similarly priced and better detailed by TSM.
Words & Photos: E.R. Ronny