The Maruti Suzuki Vitara Brezza receives a facelift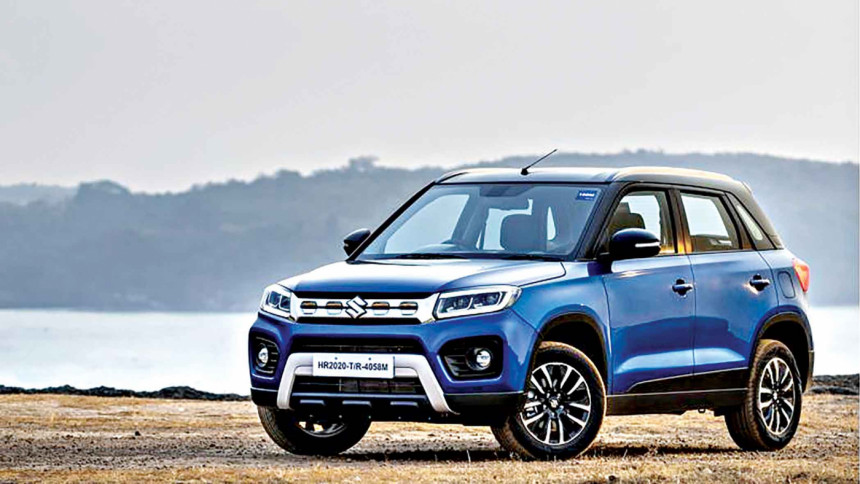 When looking for a midsized SUV on the Bangladeshi market, your most common option is either the Honda Vezel or the Toyota CHR. Recently though, cars like the MG ZS and the Maruti Suzuki Vitara Brezza have been getting under the radar of customers; for good reason. Most of these SUVs come equipped with engines less than 2L, they are big and have a modest price tag; making it the correct formula for the market.
Overview
The Suzuki Vitara is more designed towards commuting rather than comfort. To put it as easy as possible on paper, the Brezza does everything a mid-sized SUV is supposed to do. It drives all right, the 1.5L four-cylinder engine producing 105 HP is fairly fuel-efficient and the car looks good. LED head and taillights come as standard in all levels. The Brezza comes in two main packages; Sporty and Urban. Both the packages contain visual cosmetic mods only where the sporty package contains enhancements like the front, rear & side skid plates, wheel arch cladding, blacked-out grille, roof end garnish, and side body accent in the cubic finish, fog bezel garnish, rear lamp garnish, designer mats, seat cover, and interior styling kit package.
On the Urban package, things are a bit more sophisticated where the features include black carbon accents with loads of chrome garnish, front and rear skid plate garnish, fog bezel garnish, roof end garnish, bodyside molding, rear lamp garnish, seat cover, designer mats, and interior styling kit package.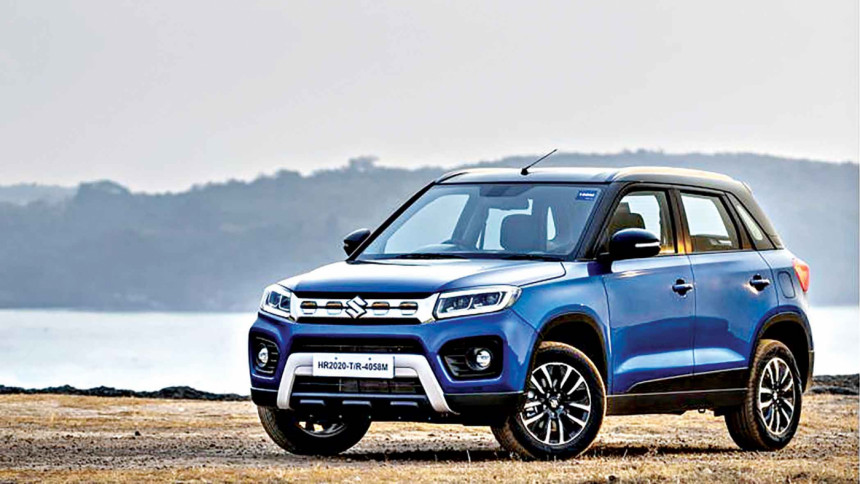 Interior and Infotainment
The interior of the Brezza is all right. Since the front compartment is rather big, the front dash compartment is supposed to be empty; Suzuki provided an extra glove box making use of that empty cosmos which is a brilliant use of space that could supposedly be left untouched. Other than that, there is no leather at all. The seats are made of fabric, the steering wheel is plain but, it has a dual centred AC which is an essential feature in a climate like we have. Other than that, the infotainment system is a 7-inch touchscreen with Bluetooth connectivity for hands-free calling and music. The Vitara Brezza comes only as an automatic in Bangladesh but a manual version with a four-speed gearbox does exist; only for the Indian market.
Verdict
If having an SUV is totally a necessity on a minimum budget, then yes. It's a good commuter and since the engine size is within 1.5L, the taxes you would be paying for the Vitara will be the bare minimum. In our honest opinion, we think the Vitara is average. It gets the job done right but for the price is set on, we cannot complain either.
HIGHLIGHTS FROM THE 2021 TOYOTA AQUA MEET