Collectibles
McLaren Vitamin 12C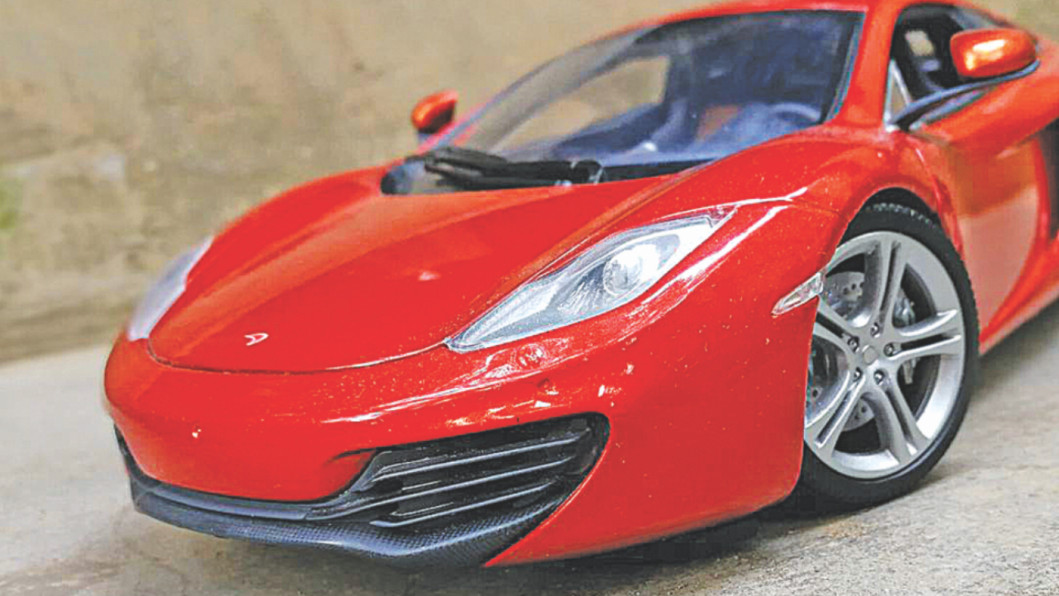 Pros: Smooth paint, very straight non-wavy metal casting. Functional spoiler albeit fragile. This one needed repairs. The dash is amazing with every little button accurately detailed. Body lines are also perfect. Body panels gaps are superbly tight.
Interior is brilliantly detailed but doesn't come with carpet which is oddly annoying.
Cons: Doors do not close smoothly. Tried it on two other models. You will have to jiggle and wiggle a bit but when it shuts it stays shut nicely. Taillight detail is non existent other than being hidden behind a grill like the real car.
Prices: Roughly about $150. For a budget version, Kyosho has a 1:64 version for under $15.