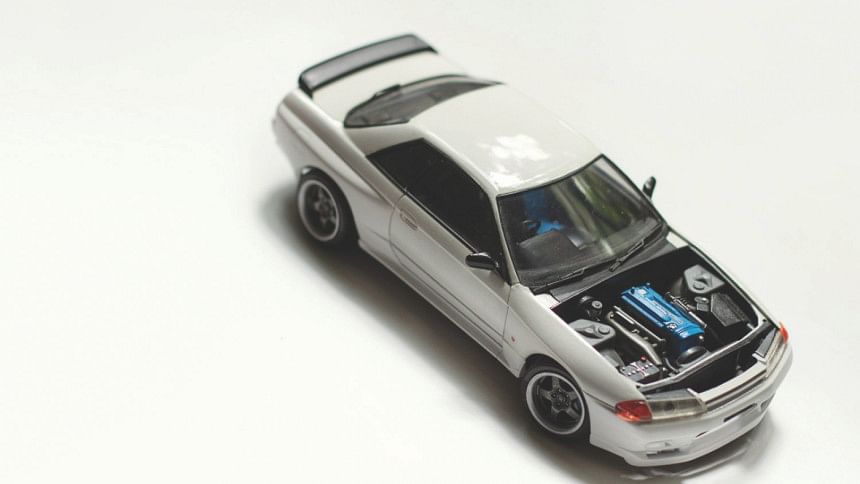 Let's talk about plastic. It causes ecological headaches because it never degrades. But it is also supremely workable to take any shape. And for model car collectors, especially builders, there is little else that can be better. Plastic kits offer excellent detail especially newer castings that have even the finest creases, emblems and grooves crisply displayed.
But kits are a pain in the nether regions to build if you don't get the right kits, or it is the first time. Plastic model kits are also fragile but then, do we really let people play with our best model cars? No.
I'll get to more about kits later. Today I highlight this Tamiya 1:24 R32 Skyline. This comes with a fully detailed RB26DETT engine. The kit had all the stock parts but over time minor tweaks gave it a lowered stance. Its also been recently fitted with scratch-built dished wheels and a custom hood and spoiler. The details are exquisite and you can build one for yourself. You can get one through Backpack for a little under 1900 taka. It's cheaper if you can buy it from source and carry it yourself. I bought mine for about 1100 taka a few years ago.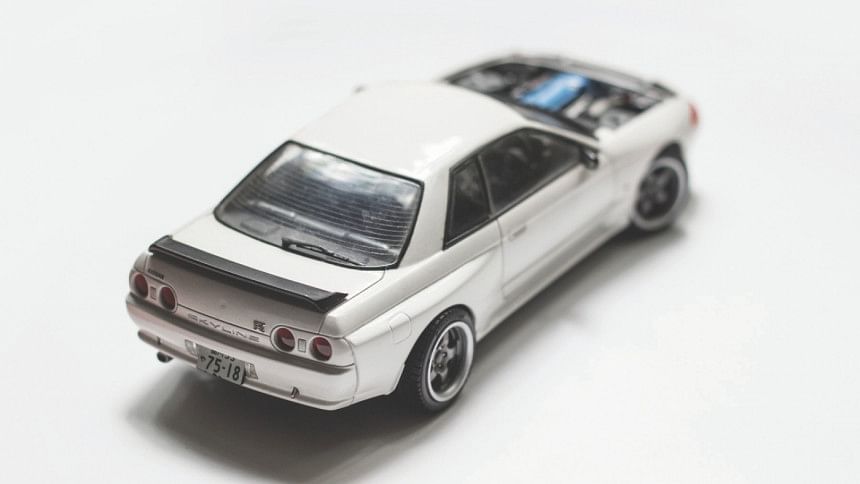 There is also a Nismo edition of the same kit. Has special 5 spoke wheels, metal decals, race buckets and a bigger intercooler up front.