Budget 2016/17 – how does it affect you?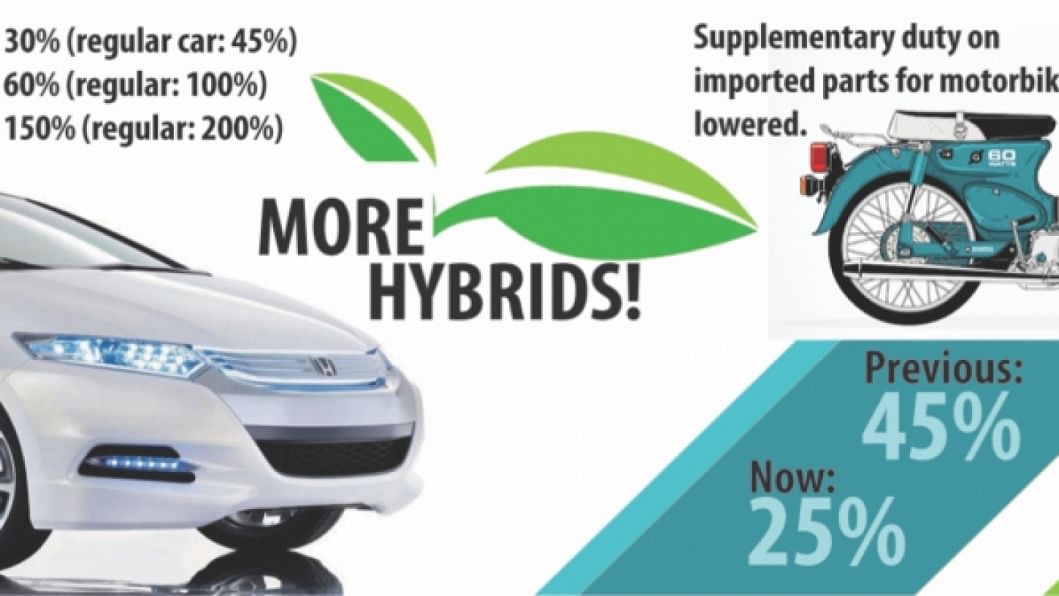 National budget announcement time is extremely stressful for car importers, resellers, buyers and owners. You'd think, considering the amount of sweat dripping down the eyebrows of potential car buyers when faced with the prospect of buying a car after the budget has been announced, that the government was launching an inquisition to rid the country of tax payers once and for all. While it's true that the import duties placed on vehicles are sometimes ridiculous and heart-attack inducing, things are finally looking up for the Bangladesh car market – or so it seems.
Last year, for 2015-16, the import duties on cars remained unchanged from the previous year, with minor adjustments to the clause on commercial vehicles. Back in 2014-15, the import duty on entry-level "luxury" cars (below 2000cc but above 1500cc) was lowered while that on "small" cars (below 1500cc but above 1000cc) was slightly, inexplicably, raised. This year, for 2016-17, the duty structure on regular cars of all displacements remained the same, with the major changes coming in the form of lowered duties on hybrid vehicles. Regular fuel cars below 1500cc will be subjected to 45 percent supplementary duty, whereas for hybrid cars it will be only 30 percent. The duty on regular fuel cars between 1501cc and 2,000cc is 100 percent, for hybrid cars with similar engine capacity it is 60 percent. For 2001 to 2700cc cars, the duty is 200 percent, while their hybrid counterparts will enjoy 150 percent supplementary duty.
This lower duty on hybrid cars spells out exciting times for car buyers as there are plenty of hybrid versions of current models in the market, and lower duty is likely to make the hybrid models less expensive compared to the regular fuel models, even factoring in how hybrid models are generally more expensive. For the dealers and importers of hybrid vehicles, one major challenge will be providing after-sales service to the hybrid vehicles, if indeed the new duty structure raises demand for hybrids in the country. No doubt the brand new car market will adapt quickly – the abilities of the grey market for reconditioned cars to adapt to changing market conditions is cause for concern.
Finance Minister A.M.A Muhith also stressed on encouraging an emerging motorcycle assembly and manufacturing industry, by lowering the 45 percent supplementary duty on imported parts and components to 20 percent and helping motorcycle assemblers to backward integrate more easily. The budget also mentions protecting the local parts manufacturers by placing special duties on imports of the same kind of parts. Similarly, the budget defined the Human Hauler as a class of vehicle, and import of these vehicles will incur a 25 percent customs duty and 30 percent supplementary duty.
So there you have it. Unless you're interested in buying a hybrid vehicle (should be brilliant for those who are) or want to go into manufacturing motorcycles or importing human haulers, the 2016-17 budget does not affect you much. Oh, and the finance minister hinted that price cut of octane that we saw last month will possibly be cut even further in the coming months as the worldwide oil prices have stabilised.