Airbus boss showcases 'first 3-D printed motorbike'
Aviation giant Airbus' boss Tom Enders went for a spin Friday on the group's latest innovation -- a 3-D printed motorcycle, which the company touts as the world's first.
The e-motorbike weighs just 35 kilogrammes (77 pounds), 30 percent lighter than other electric motorcycles, said Airbus subsidiary APWorks in a statement.
Dubbed "Light Rider", the bike, which has a 6 kiloWatt engine, has a hollow-looking frame that helped bring down its weight.
Joachim Zettler, chief executive of APWorks, said 3D printing had made it possible to produce the special frame.
"The complex and branched hollow structure couldn't have been produced using conventional production technologies such as milling or welding," he said.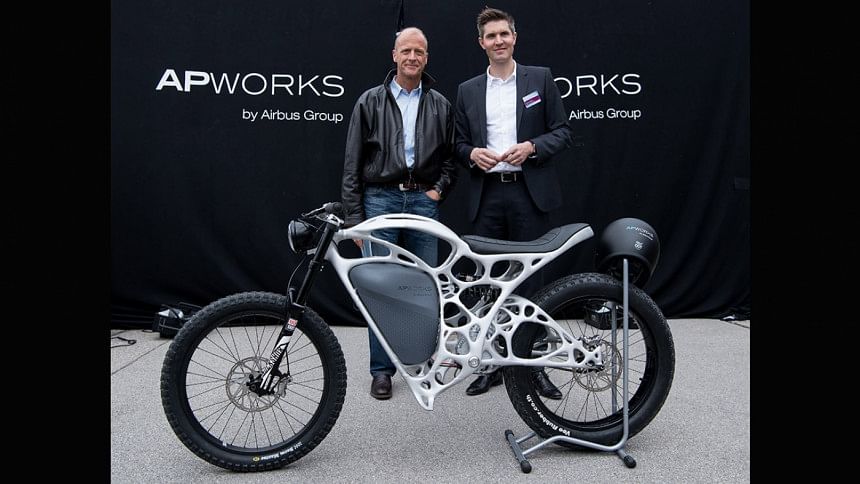 Airbus is trying to apply the same principle on aircraft.
The group plans to present a 3-D printed twin-engined aircraft prototype at the Berlin Air Show in June.