Audi previews Allroad ahead of Shanghai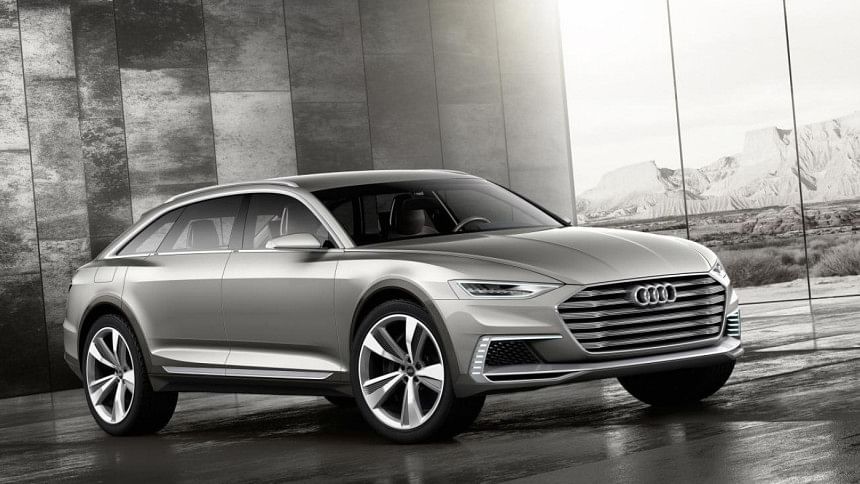 The German premium car company has revealed its Prologue Allroad concept car ahead of its official arrival at this year's Auto Shanghai show.
The third in Audi's series of Prologue concept cars, the latest model explores how the company's new design language will translate from an executive coupé to something closer to a crossover.
In show car guise the Allroad's hybrid powertrain delivers over 700bhp and offers a 50km electric-only range between recharges. Audi claims that the car is capable of hitting 100km/h in 3.5 seconds yet could conceivably return a fuel economy of 117mpg -- that's 2.4l/100km.
Inside the innovation continues with what Audi calls 'The Butler'. It's a contextually aware software program that understands each occupant's preferences and automatically adjusts seating positions, climate control settings and what's playing on the stereo to suit.
Auto Shanghai officially opens its doors to the public on April 22.