India launches first space observatory ASTROSAT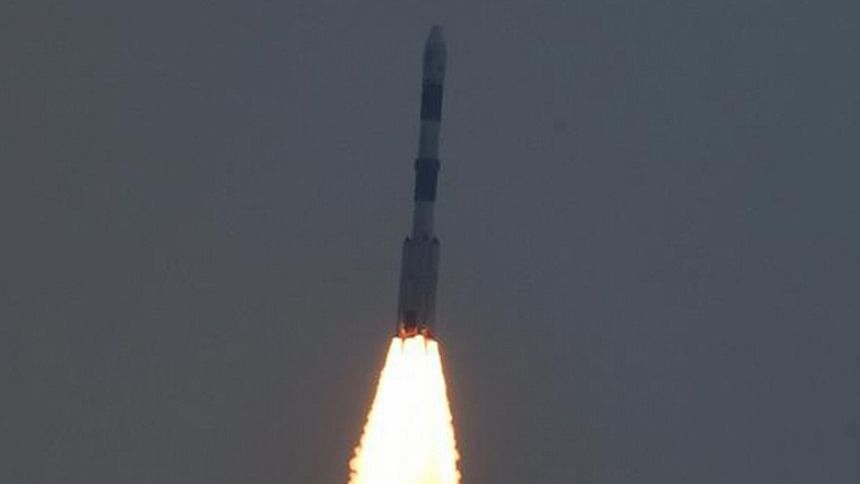 India today successfully launched a satellite-launch-vehicle carrying ASTROSAT, its first astronomy observatory to study distant celestial objects.
In this process, India became the first country in the developing world to achieve this feat.
Polar Satellite Launch Vehicle (PSLV) C-30 lifted off from the launch pad at the rocket port in Sriharikota in southern Indian state of Andhra Pradesh, around 80 km from Chennai, at 10:00am, reports our Indian correspondent.
Minutes later, the Indian Space Research Organisation (ISRO) declared that the PSLV has successfully launched ASTROSAT into the orbit.
The PSLV also put into orbit satellites of six other countries, including the US, Canada and Indonesia.
With its successful launch, India becomes the first country in the developing world to have its own telescope in space and joins a select club of US, European Union and Japan to have such a capability.
China is still working on its first space telescope called the 'Hard X-ray Modulation Telescope'.
The turbo-charged 'mini Hubble Telescope' will be used to study black holes and analyse how stars and galaxies are actually born and how they ultimately die
ASTROSAT will be placed almost 650 kilometres above the surface of the Earth and is expected to have a mission life of 5-years.
"The global astronomy community is looking forward to this launch as no other global space-based telescope has comparable capabilities," Dr Kiran Kumar, ISRO Chairman, had said on Sunday.
The 1,515-kilogram satellite was assembled at ISRO's Satellite Centre in Bengaluru at a cost of Rs. 178 crore and took 10 years to complete.