Science
What makes us human?
Oxford University researchers have identified an area of the human brain that appears unlike anything in the brains of some of our closest relatives.
The brain area pinpointed is known to be intimately involved in some of the most advanced planning and decision-making processes that we think of as being especially human.
"We have established an area in human frontal cortex which does not seem to have an equivalent in the monkey at all," writes first author Franz-Xaver Neubert of Oxford University. "This area has been identified with strategic planning and decision making as well as "multi-tasking."
Gecko-like adhesives now useful for real world surfaces
The ability to stick objects to a wide range of surfaces such as drywall, wood, metal and glass with a single adhesive has been the elusive goal of many research teams across the world, but now a team of University of Massachusetts Amherst inventors describe a new, more versatile version of their invention, Geckskin, that can adhere strongly to a wider range of surfaces, yet releases easily, like a gecko's feet.
"Imagine sticking your tablet on a wall to watch your favorite movie and then moving it to a new location when you want, without the need for pesky holes in your painted wall," writes polymer science and engineering professor Al Crosby in Advanced Materials.
 Geckskin was created by combining soft elastomers and ultra-stiff fabrics such as glass or carbon fiber fabrics.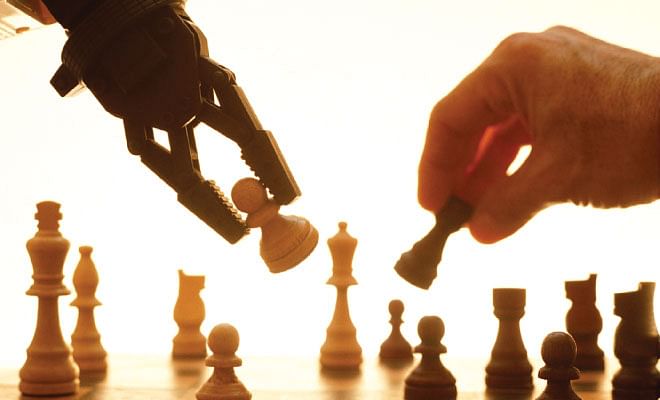 Chess robots to cause Judgment Day?
Next time you play a computer at chess, think about the implications if you beat it. It could be a very sore loser!
A study just published in the Journal of Experimental & Theoretical Artificial Intelligence reflects upon the growing need for autonomous technology, and suggests that humans should be very careful to prevent future systems from developing anti-social and potentially harmful behaviour.
Like a plot from The Terminator movie, we are suddenly faced with the prospect of real threat from autonomous systems unless they are designed very carefully. Like a human being or animal seeking self-preservation, a rational machine could exert the following harmful or anti-social behaviours:
Self-protection.
Resource acquisition, through cyber theft, manipulation or domination.
Improved efficiency, through alternative utilisation of resources.
Self-improvement, such as removing design constraints if doing so is deemed advantageous.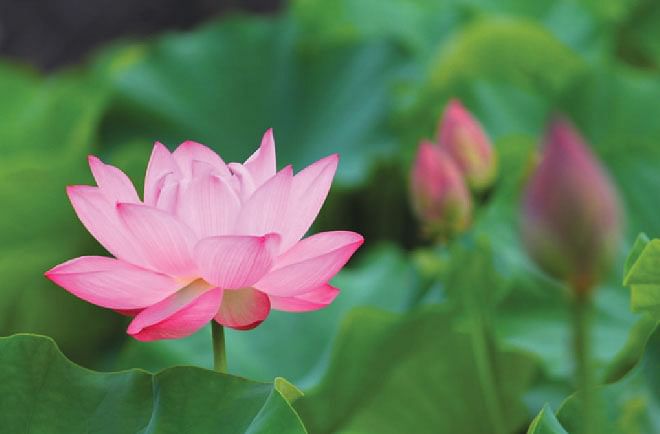 New material coating technology mimics nature's lotus effect
Ever stop to consider why lotus plant leaves always look clean? The hydrophobic -- water repelling -- characteristic of the leaf, termed the "Lotus effect," helps the plant survive in muddy swamps, repelling dirt and producing beautiful flowers. Of late, engineers led by Ranga Pitchumani, professor of mechanical engineering at Virginia Tech have been paying more and more attention to nature's efficiencies, such as the Lotus effect, and studying its behavior in order to make advances in technology. As one example, learning more about swarming schools of fish is aiding in the development of unmanned underwater vehicles. Other researchers are observing the extraordinary navigational abilities of bats that might lead to new ways to reconfigure aviation highways in the skies.