4 disappointing audience reviews of Rehana Maryam Noor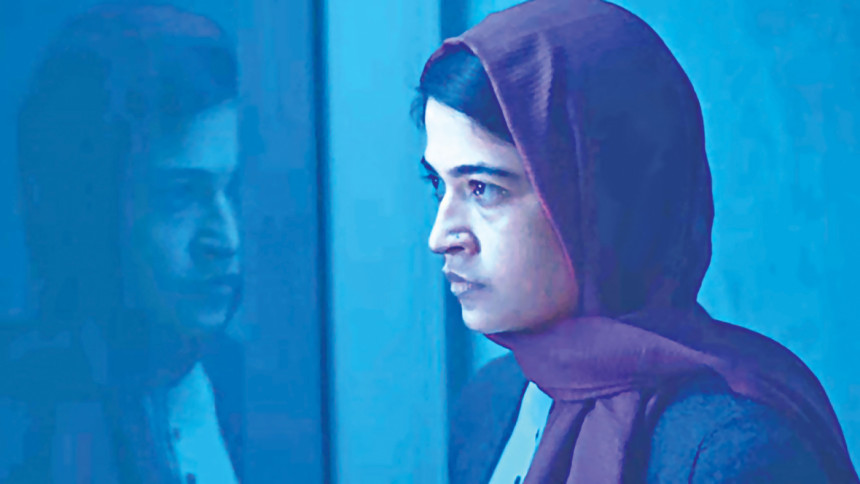 The following is a small compilation of unconstructive reviews from Dhokaites, who watched the critically acclaimed film "Rehana Maryam Noor" after it hit theatres on November 12.
FICKLE TEENAGER FELT DECEIVED BY FALSE IMPRESSIONS
"I went to the theatres after cracking open a cold Coke with the boys, hoping to see what Badhon had to offer, based on what I saw on social media, ever since I discovered her in tears at the Cannes Film Festival premiere," Moithun, a college student, expressed through a TikTok video.
"The cinema -- what a let-down, man! No way was that the Badhon I've known for almost half a year now. C'mon, I could've used those two hours to slide into random girls' DMs instead. Can't wait to unfollow her now from at least two of my fake accounts," he opined.
SENSITIVE NATIONALIST ACCUSED FRANCE OF HYPOCRISY
"The shaky camera movement was appalling. What is the director trying to prove to the world -- that our countrymen can't even afford a simple tripod stand?" said Damal, a social media keyboard warrior, also a conspiracy theorist.
"And let's not get started on the blue tint. Is it worth reminding us of our colonial past? 'Neel farming' is something I'll never get over! What does Cannes, and by association, France, really want here? #BoycottFrance," he concluded.
HOUSEWIFE CORNERED BY LACK OF 'FILMY' NARRATIVE  
"First, I couldn't make anything out of the film, even though my girlfriends provided the subtitles while we were watching and mostly giggling.
"Then my relationship with my husband headed downhill when he asked me to describe the movie at the dinner table. I couldn't say a thing, other than the name of the heroine and the character she played.
"Later, I found my hubby spying on my phone, and he even called my friends to confirm if I was there [at the movie theatre] with them," a sad Sadia told The Daily Nebula over a video call on Imo.
'INDEPENDENT FILMMAKER' ABOVE THE MOVIE
Eminent pseudo intellectual and aspiring filmmaker Chi Nos Amore was interviewed on 42.0 FM, where she said: "You see, despite the awards and accolades, I didn't take the film seriously at all."
She continued, "Anyway, when I get time to watch movies that are not made by Kiarostami, Tarkovsky, Kurosawa, etc., I will watch Rehana and judge the misosin [Mise-en-Scene], kathastich [Catharsis] and look for plot loopholes for you guys."