. JANO Roundtable Discussion on
Food fortification towards sustainable nutrition security
A study titled "Scoping of fortified and nutritious food products for the targeted households and strengthening the distribution network to the last mile" was commissioned by Joint Action for Nutrition Outcome (JANO),
A study titled "Scoping of fortified and nutritious food products for the targeted households and strengthening the distribution network to the last mile" was commissioned by Joint Action for Nutrition Outcome (JANO), CARE Bangladesh, and conducted by icddr,b. JANO is a consortium project being implemented by CARE Bangladesh, Plan International Bangladesh and Eco-Social Development Organization (ESDO). The project is funded by the European Union and co-funded by the Austrian Development Cooperation. Based on the  study findings, a roundtable titled "Food Fortification towards Sustainable Nutrition Security" was jointly organised by JANO and The Daily Star on April 26, 2022. A panel of experts from different fields and organisations came together to discuss findings, challenges, and solutions as a way forward to tackle the challenges related to food fortification.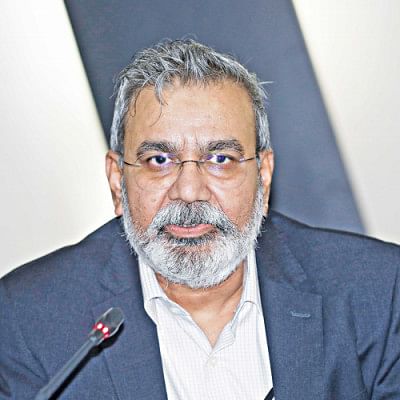 Ramesh Singh, Country Director, CARE Bangladesh
The name of the project, Joint Action for Nutrition Outcome, itself sets the tone that any action regarding nutrition can be done jointly only. If you look at the available evidence, it is clear that where all the stakeholders join hands and work in collaboration, malnutrition decreases significantly. The Covid-19 pandemic affected every aspect of our lives, including the nutrition situation. Considering this new reality, we have to chalk out effective plans to improve the nutrition situation in Bangladesh.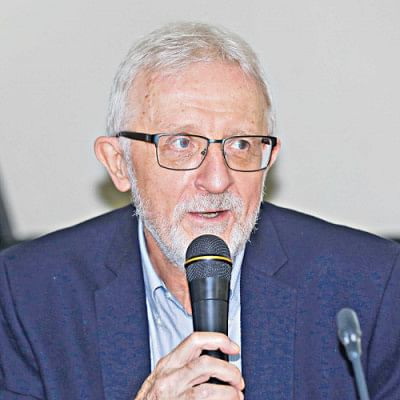 Dennis O'Brien, Country Director, Plan International Bangladesh
The JANO project has been working closely with the Directorate of Secondary and Higher Education of the Ministry of Education. There is a need to work with the Ministry of Education to consider mainstreaming nutrition along with food fortification messages in the main curriculum. I also recommend that a long-term mass media campaign on food fortification is undertaken.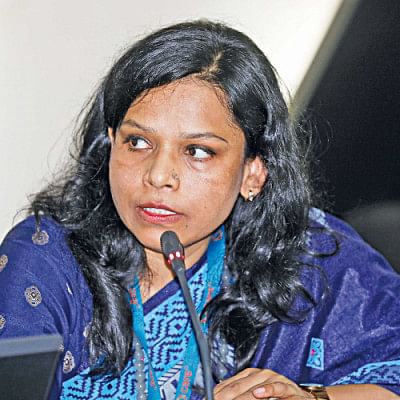 Nazneen Rahman, Senior Team Leader, JANO, CARE Bangladesh
The overall objective of the JANO project is to contribute to ending malnutrition of children under five years of age. We are implementing JANO by following multi-sectoral approach and strengthening nutrition governance in Rangpur and Nilphamari.
The study findings show that males are the key decision-makers when food from the market is selected and purchased. Thus, the awareness program on food fortification should include them in the intervention. Also, there should be more research on the impact of overconsumption of iodine using universal iodized salt.
Bidhan Krishna Sarker, Assistant Scientist, Maternal and Child Health Division, icddr,b
In our study, we have found that people generally do not have a comprehensive idea about fortified food but they have a perception that fortified food is a mixture of food with vitamins and it is something good for health. However, there is a severe lack of trust regarding the quality of fortified food products. Most of the respondents think that local suppliers sell adulterated products as 'fortified foods'. We have also found that the contamination of fortified foods products and fake brand names are rampant in the local markets.
The respondents have identified poor economic condition, poor education and a lack of awareness as the three key challenges to accessing fortified foods.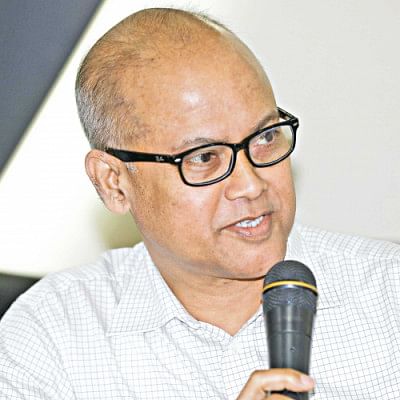 Ashek Mahfuz, Portfolio Lead, Large Scale Food Fortification and Value Chain Global Alliance for Improved Nutrition (GAIN)
Seventy percent of the edible oil is packaged in bulk and this bulk oil is not adequately fortified. Moreover, bulk oil is transferred using repurposed drums which are not food-graded. The bulk oil consumers are at the bottom of the pyramid. Despite the government enacted a law in 2013 that all edible oil must be fortified, the bulk oil in the market is still not fortified. The government must ban sales of bulk edible oil in the local market.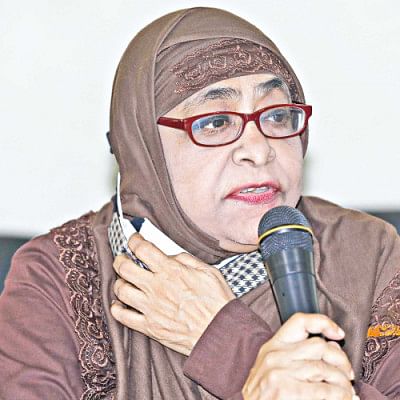 Dr Zeba Mahmud, Senior Advisor, Strategic Partnership and Knowledge Learning, Alive and Thrive
Although we have the required knowledge, we have not been able to increase access to fortified food in rural communities. Therefore, we need advocacy campaigns which target urban, rural and slum areas.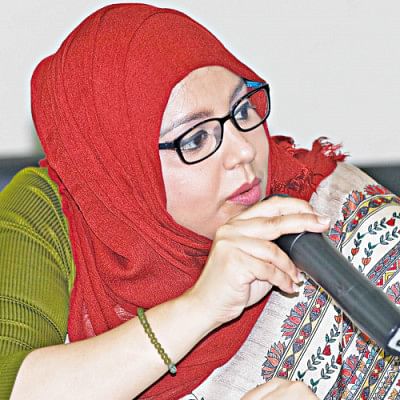 Saiqa Siraj, Country Director, Nutrition International
Food fortification has emerged as a potential solution of achieving sustainable nutrition security. It can be a crucial strategy in decreasing the risk of malnutrition. Fortified food could be included in school meal programs.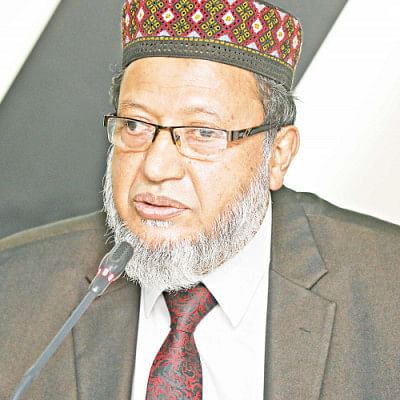 Dr. Md. Khairul Bashar, Country Manager, HarvestPlus-Bangladesh
We are working for establishing a successful biofortification program that will operate on the basis of a long-term plan. Since biofortification requires huge investment, the government and donor agencies should come forward to support this initiative.
Mostafa Faruq Al Banna, Associate Research Director, FPMU
We should promote the cultivation of more enriched varieties of biofortified crops. Research should be conducted on the impact of biofortified crops on a diversified farming system. The government and related organisations may take measures to popularise biofortified varieties to encourage farmers to produce biofortified crops.
Md Mizanur Rahman, Business Manager, ACI Seed
The biofortified rice varieties are not gaining popularity due to yield and grain quality. We have to create market for biofortified rice varieties. If the biofortified rice is procured at a slightly higher price, farmers will be encouraged to adopt biofortified varieties.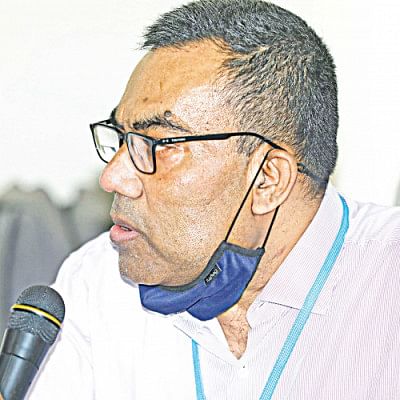 Rezaul Karim, Head of Programme Planning and Implementation, World Food Programme (WFP) Bangladesh
The country, now, can produce about 1 million metric tonnes of fortified rice. Considering the consumption pattern of our countrymen, it should be around 29 million metric tonnes. We should work for reaching this gap. Lastly, the price of fortified foods should be reduced while the production of these products needs to be increased.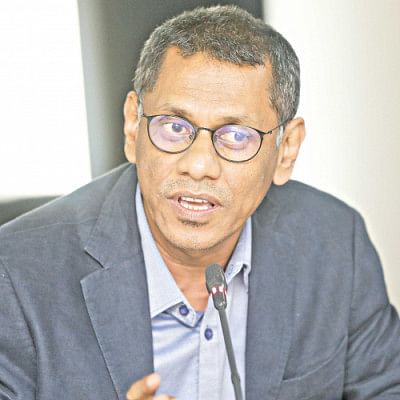 Dr. Sheikh Shahed Rahman, General Secretary, CSA for SUN, BD
We have seen in the study that customers have increasingly lost trust in fortified foods due to widespread adulteration. Both public and private sector should work for gaining consumers' confidence back and ensuring that they get value for money.
The promotion of nutrition in media is very little in Bangladesh.  Media is critical in the promotion of nutrition.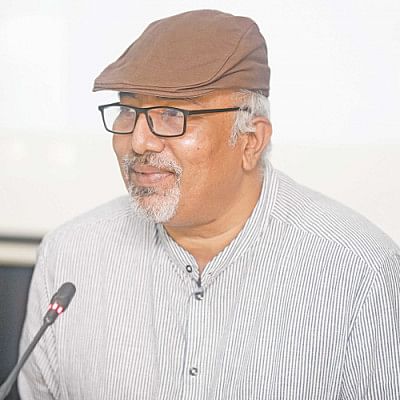 Aamanur Rahman, Director-ERPP, CARE Bangladesh
The public food distribution system should be effectively used to reach fortified food products to the poorest sections of the society.  Price constraints imply that subsidized foods are required. The emphasis must be given on allocating subsidies for farmers which may well lead to food fortification.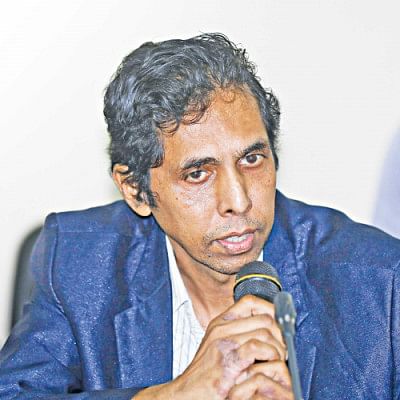 Dr. Salah Uddin Ahmed, Head of Training & Service Delivery, Social Marketing Company (SMC)
We have focused on processing iron and folic acid, zinc and vitamin D applying a World Health Organisation (WHO) formula. The products will help children grow intellectually and physically. Accessibility, cost, quality and safety have been the issues that have hindered our progress.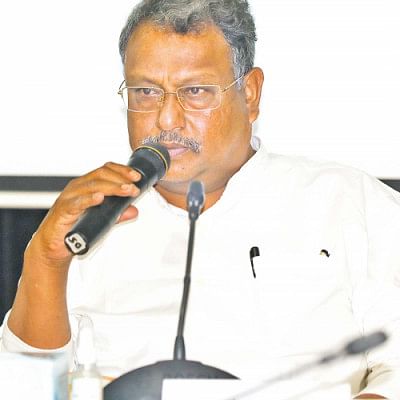 Dr. Md. Shahid Uz Zaman, Executive Director, Eco-Social Development Organization (ESDO)
In compliance with the JANO food fortification study findings, I recommend that triggering points be identified to determine the best food fortification processes. It is important that coordination among different stakeholders involved in the food fortification sector is enhanced. Research-based nutritional messages need to be disseminated through media platforms.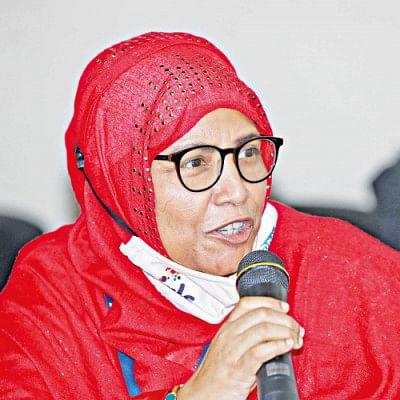 Dr. Ferdousi Begum, Lead of SRHR, Plan International Bangladesh
Quality food fortification mechanisms should be integrated with the various food distribution programmes.
Consumers want small, portable packs. Considering this need, policy-makers may request producers to produce sachets.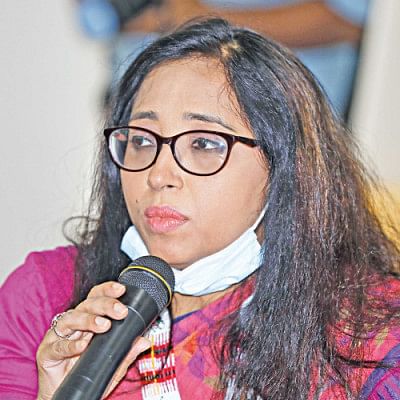 Gulshan Ara, Associate Scientist, Nutrition and Clinical Science Division, icddr,b
'Geographical' targeting is very important. Iodized salt should be heavily promoted in vulnerable regions.
Meher Nigar Bhuiyan, Programme Manager, FNS, Delegation of the European Union to Bangladesh
The JANO study indicates that poor people are interested in consuming fortified oil and salt but affordability is a critical factor. This is an area of consideration for the government and relevant stakeholders.
We need to counsel people about the incremental costs and benefits of fortified food. The supply chains of fortified foods should be monitored regularly to ensure that bottlenecks are cleared and the availability of quality fortified food is ensured.
Md.Ruhul Amin Talukder, Additional Secretary, PPC Wing, Ministry of Agriculture
I must congratulate JANO members. The way they have engaged different stakeholders, from the community to the policymakers, and ensured nutrition governance is fabulous. 
Policy-making is now a participatory process where all the relevant stakeholders are involved. Similarly, we should all work together in implementing these policies.
The government has allocated a significant amount of money for conducting research on food fortification.
We are nearly self-sufficient in producing macronutrient enriched foods but access to these food products, viz. affordability, is still a big concern. The government has taken various social protection programmes to address this issue and the coverage of these programmes have been increasing progressively. 
Recommendations
Fortified food products need to be made affordable for the poor community.
Mass media campaigns should be organised to make people aware of fortified foods.
An extensive advocacy campaign should be undertaken. 
Producers should introduce smaller packaging options for fortified oil.
Fortified food products should be included in food support programmes, including primary and secondary school meal programmes.
Cultivation of new and more enriched varieties of biofortified crops should be promoted.
The supply chain of fortified food should be monitored regularly