Annual Dialogue on Women Migration
WARBE (Welfare Association for the Rights of Bangladeshi Emigrants) Development Foundation, CARE Bangladesh and The Daily Star jointly organised an online discussion titled "Annual Dialogue on Women Migration with the Relevant Government Officials, CSOs & Stakeholders" on August 26, 2021. Here we publish a summary of the discussion.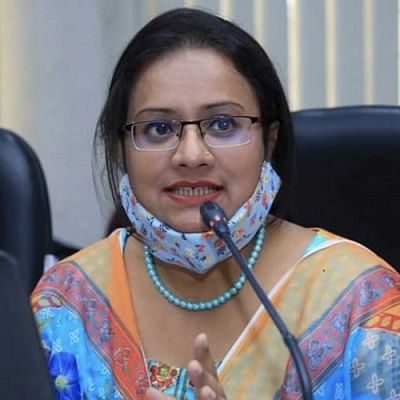 Jasiya Khatoon, Director, WARBE Development Foundation and moderator of the session
In today's discussion, we will be focusing on female migrant workers and the different challenges they face. Our project has been working in Nawabganj and Keraniganj, and we want to share our experience, learning and recommendations with relevant stakeholders through this discussion. The project is funded by the European Union and implemented by International Centre for Migration Policy Development (ICMPD).
In South Asia, Bangladesh is well known for its migrant workforce. Every year, a large number of men and women migrate from Bangladesh for work. The result of their hard work is the large amount of foreign income coming into the country, which is an integral part of our GDP. Yet, these men and women are poorly treated and sometimes even deprived of their human rights. Therefore, we need to ensure that these men and women can migrate and work safely.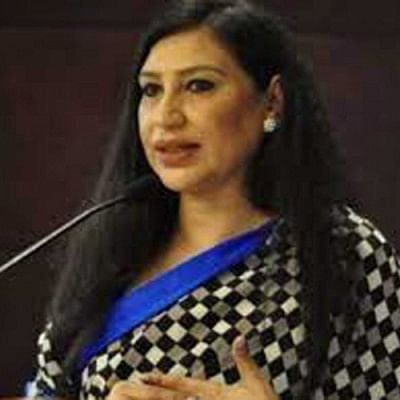 Mahjabeen Khaled, Secretary General, Bangladesh Parliamentarians' Caucus on Migration and Development (BPCMD)
BPCMD has worked with non-governmental organisations (NGOs), civil society organisations (CSOs), trade unions, embassies, different ministries working with migrant workers, journalists and migrant families to understand their various needs and challenges. We have then taken their recommendations to the parliament to ensure these issues can be discussed during the point of order. The major problems faced by migrant workers include sudden termination, wage theft, lack of reintegration facilities upon return, lack of legal aid, and abuse and rape. We should facilitate a private and public partnership to create one-stop centres where female migrant workers can access information about every step of the migration process. These one-stop centres should also have facilities for the reintegration of female migrants when they return.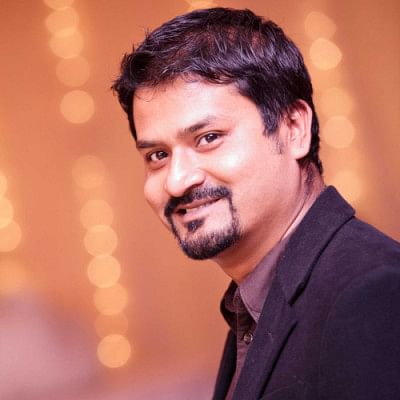 Mostafa Sorower, Programme Manager, CARE Bangladesh
We must enhance the capacity of government institutions so that they can empower women to make informed choices and decisions about migration. We have 30 women information champions in 10 unions who work on a door-to-door basis in their communities to raise awareness about migration. Additionally, we have provided capacity building training to 10 entrepreneurs across 10 different Union Digital Centres (UDCs). These entrepreneurs now provide all relevant information about migration to prospective migrants. Community meetings are held at the union level to raise awareness on migration for women, and these efforts should be adopted across the country. Pre-decision Orientation (PDO) on safe migration, risks and vulnerabilities should be provided, including topics about women empowerment, rights and legal support and communication.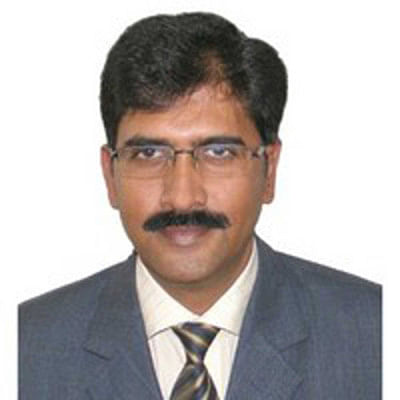 Md Riaz Uddin Khan, Independent Consultant
Seven percent of the migrant workforce includes women. There are many reasons why women opt for migration, such as poverty, lack of employment opportunities in the home country, domestic violence, divorce or second marriage of the husband, etc. As migration provides women with an opportunity to become economically independent, we need to ensure the migration process is safe for women.
We must raise awareness about safe migration and problems around migration that women face through the Union Parishad members and different awareness campaigns using booklets, leaflets, flipcharts, etc. At the same time, we should also establish a unified platform that has information on available jobs abroad and reliable recruitment agencies. Signing bi-lateral agreements with the destination countries to strengthen labour rights and physical security for female migrants can play an essential role in achieving our vision of empowering female migrants.
Testimony and Experience from Returnee Female Migrant Worker
I was working abroad for around two years. After not receiving my salary for six months, I returned to Bangladesh. During my time there, I was often beaten by my employers. While many women migrants have a positive experience, I think all of them should be made aware of the problems they may face when working abroad. This will let them make a better decision when considering migration.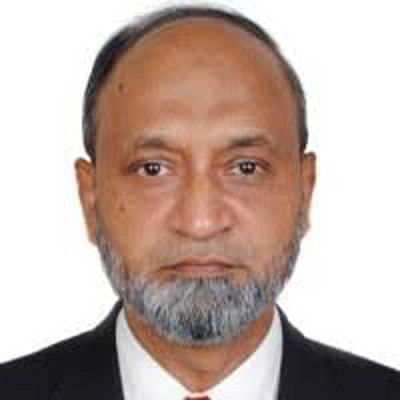 Mohammad Ikram Hossain, Country Coordinator-Bangladesh, ICMPD
Safe migration awareness is one thing that must be ensured at the union level. If a committee on safe migration is established in every union, they can help ensure that women migrate safely. Our civil society and development partners need to provide awareness about potential issues related to migration during the pre-departure training. This will enable potential women migrants to make more informed decisions about migration.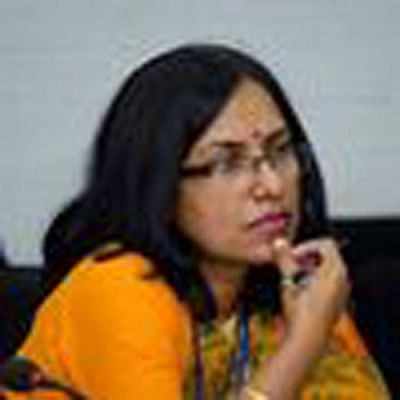 Tapati Saha, Programme Analyst (Women's Economic Empowerment Programme), UN Women
The workers' employment contracts must outline their rights clearly. We need to ensure the liability of both employers and the state. Since the Convention on Domestic Workers has not been ratified by Bangladesh and because our female domestic workers come from low literacy and poor backgrounds, employers and the state are not held accountable. I recommend having a standard employment contract from the employer's side to ensure accountability. Since the Convention on the Elimination of all Forms of Discrimination Against Women (CEDAW) has been ratified by Bangladesh and the destination countries, we should be able to ensure accountability. Another point to keep in mind is the social protection of returnee female migrant workers in Bangladesh.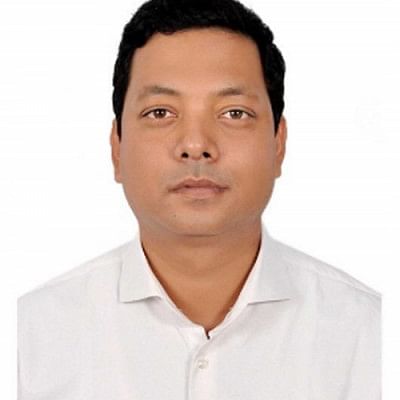 Amit Debnath, Upazila Nirbahi Officer (UNO), Keraniganj Upazila
No matter how much we talk about women's equality, we cannot deny that they are still oppressed in some ways in the current social structure. Female migrants are no exception to oppression, regardless of whether they migrate legally or illegally. 
Remittance is always on the rise. Therefore, if we wish to develop an improved Bangladesh by 2041, we must ensure secure migration for our workers. The Ministry of Expatriates' Welfare and Overseas Employment has been monitoring security issues in migration, but there need to be district-level and upazila-level offices dedicated to working on expatriate welfare. There are incubation hubs and training centres to address these issues, but they should be strengthened.
Arafat Ara, Staff Reporter, The Financial Express
Female workers have been migrating from Bangladesh since 1991. As of 2021, over nine lakh female workers have migrated from the country. As of 2019, around 10,000 female migrant workers have returned from different Middle Eastern countries. Between 2016 and 2019, the dead bodies of approximately 500 women have been returned to Bangladesh.
We need to monitor recruiting agencies, embassies and labour wings in the destination countries to see if they support female migrant workers who are facing any issues. There is no separate data on the remittance earned by female migrant workers. Collecting such data is essential to understanding the contribution of female migrant workers to our GDP and figuring out how this can be increased.
Mohammad Mizanur Rahman Bhuiyan, Director-Employment, BMET
The maximum number of complaints we receive in relation to the number of migrant workers we have is around two to three percent, which is satisfactory. Migrant workers can file their complaints at our BMET website, so we have already transitioned to an online complaint management system. However, many female migrant workers are not yet aware of this system. At present, pre-departure training is only provided for three days, and we are trying to develop this training further by working with the relevant ministries.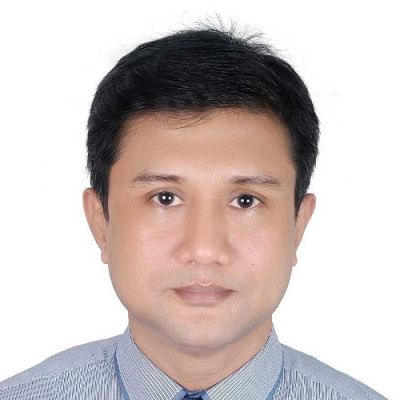 Utpal Barua, Chief Executive, Bright Bangladesh Forum
I have spoken to returnee migrant workers in Chattogram who have faced sexual violence. They do not wish to take legal actions in fear of familial consequences. Moreover, no initiatives are being taken to provide them with counselling or legal support. 
The government always speaks highly of its digitisation efforts and how almost all information is available on government websites. However, female migrant workers who come from remote villages and have low literacy are not aware of the information provided through websites. Therefore, we need to continue raising awareness amongst them and provide them with all necessary information. This could be a joint effort of government and non-government organisations. 
There should be more grassroots initiatives to establish support centres for women. Due to a lack of support centres, women workers cannot receive legal support even when they want to take legal action.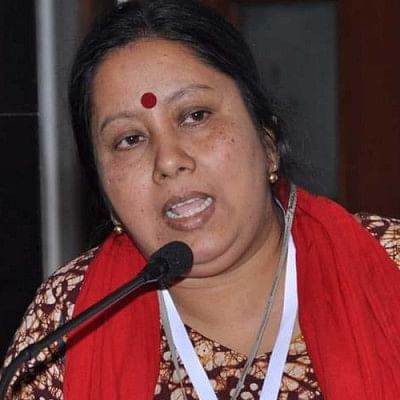 Sumaiya Islam, Executive Director, Bangladesh Nari Sramik Kendra (BNSK) 
BNSK conducted an action research during the COVID-19 pandemic with around 300 female migrant workers. Some of these workers were at destination countries, while others have returned to Bangladesh during the crisis. The research findings made it clear just how much of their salaries they had to leave behind. There are also so many missing female migrant workers about whom we have no data. We don't know how many female migrant workers are in prison either. There is also no accurate data on how many female migrant workers are not being paid. We only speak about sexual harassment and ignore all other issues. It is vital to unitedly address the deprivation and torture that they face.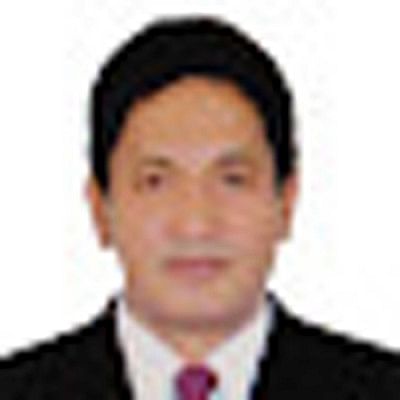 Shahidullah Badal, Acting General Secretary, Bangladesh Mukto Sramik Federation
Many organisations are working with female migrant workers, but there is no national database on the number of returnee female migrant workers. We must create this database to track returnee female migrants.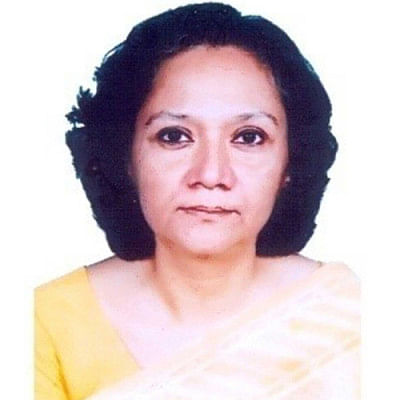 Professor Ishrat Shamim, President, Centre for Women and Children Studies (CWCS)
Female migrant workers who return empty-handed are the most vulnerable. They usually migrate without following the regular procedures. Even though they migrate, their migration falls under the definition of "trafficking". They get trapped in the destination country and find it difficult to return home. Many of these women try to file cases against their recruiting agencies but usually withdraw the cases after out-of-court negotiations. 
Testimony and Experience from Niru Begum, Returnee Migrant Worker
I did not receive any training before heading to Saudia Arabia. Moreover, my agent did not secure me the 22,000 taka I was promised. The house I worked at did not give me my monthly salary and said they would pay me when I would leave. I would start working at dawn, and they would make me work even after midnight. They did not give me enough food either. I was there for eight months, and in the end, they gave me 20,000 taka. But then they used a share of that to buy my plane ticket to Bangladesh, so I only received 17,000 taka.
Testimony and Experience from Jahala Akhter, Returnee Migrant Worker
I was in Kuwait for 20 months. I received the salary I was promised. However, I was forced to leave work and return to Bangladesh to look after my son.
Pulak Ranjan Dhar, General Secretary, Bangladesh Construction and Wood Workers Federation (BCWWF)
The most common problem that we have noticed is migrant workers going to unauthorised agents and being scammed. The government and non-government actors must address this problem.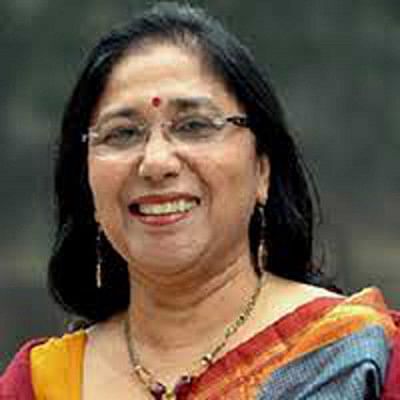 Shaheen Anam, Executive Director, Manusher Jonno Foundation (MJF)
Female migrant workers face unique challenges when it comes to travelling safely, receiving training, and migrating legally. Women fall behind because all relevant information does not reach them. After facing torture and oppression, they return home but are immediately faced with questions that are never asked of men. Sexual harassment survivors have to face humiliation from society and even their own families. When women receive solid training, they gain some bargaining power. However, those who leave without training or with partial training face the most oppression. 
When female migrant workers are being reintegrated after returning, they need to be provided with counselling, physical check-ups, guidance to overcome social challenges and incentives. If we don't create a migration system that is friendly for female migrants, then eventually, the number of female migrants will be severely reduced. This will have a significant impact on our Sustainable Development Goals (SDGs). Therefore, we must formulate new policies that would empower women migrants and ensure that these policies are properly implemented.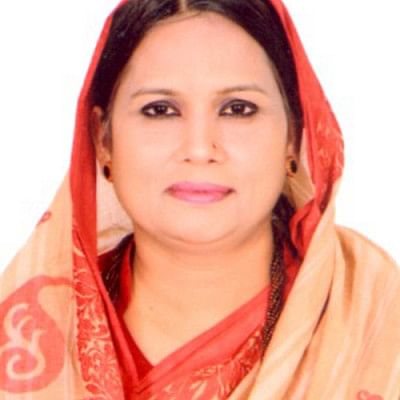 Adiba Anjum Mita, MP, Member, Bangladesh Parliamentarians' Caucus on Migration and Development (BPCMD)
Adequate training is necessary to ensure the safety of women who are migrating. We need to make a database that shows the status of migrant workers, whether they are working, in prison or missing. The embassy should then monitor this database regularly to ensure the safety of our migrant workers. To address the problems of intermediaries tricking female migrants, we must introduce mandatory migration training without which they won't be able to obtain their visas.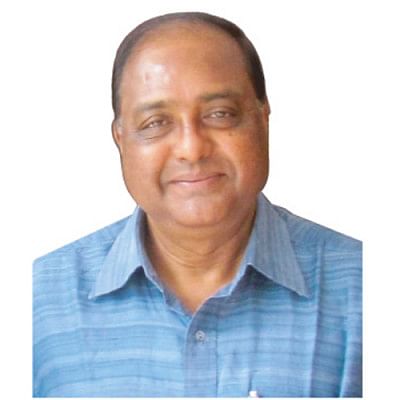 Syed Saiful Haque, Chairman, WARBE Development Foundation
We need to introduce a one-stop centre for women who migrate. Women will be trained here and will report to the service when they return to the country. The government should allocate a proportion from the budget to help in the reintegration of returnee female migrants. We must simultaneously strengthen our embassies and employ women welfare officers to monitor female migrants.
When we are making agreements with destination countries, we should negotiate using CEDAW General Recommendation No. 26, Domestic Workers Convention (No. 189) and other international conventions such as the ones from International Labour Organisation (ILO).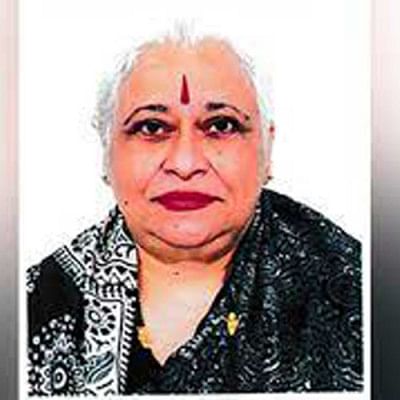 Aroma Dutta, MP, Member, Bangladesh Parliamentarians' Caucus on Migration and Development (BPCMD)
Middleman syndicates or brokers are the main problems in the migration system. They trick the general people with tempting offers and then steal everything from them. The government should focus on finding these syndicates and holding them accountable.
Along with this, one-stop services must be strengthened and institutionalised to bring them within a structure. We need a database of migrant workers, which will include information on every recruitment agency and all of our migrant workers. Here, the local government can provide support, as they are aware of the people from their areas who will work as migrants.
Mahjabeen Khaled
We have been talking about migrant issues for a long time, but we must also take these issues and our suggestions to the parliament. If we can sit down with the parliamentary committee, we can begin a long-term strategic plan using our recommendations.
Migrant workers are not treated with respect. If we want to work for the betterment of their lives, we need to change our mentality first and start respecting them. Our parliamentary members can recommend that the Ministry of Education include a chapter about migrant workers in our textbooks. This will help the next generation develop a more positive outlook on migrant workers.
Recommendations:
Organise effective, women-friendly and practical PDO training in the Technical Training Centres (TTCs).
Sign bilateral agreements with the destination countries to ensure the rights and security of female migrants.
Provide adequate and well-equipped 'safe houses' in every destination country where female migrants can stay during emergencies.
Facilitate free or affordable gender and rights-based pre-departure information and training programmes.
Create a unified information system on available jobs abroad and reliable recruitment agencies.
Raise awareness amongst prospective female migrant workers of potential exploitation and vulnerabilities they may encounter at all stages of the migration process.
Strengthen the inspection and regulation of recruitment agencies and training centres to monitor human rights abuses.
Design and oversee the implementation of comprehensive socio-economic, psychological and legal services to reintegrate returnee female migrant workers.
Establish a one-stop centre for women to access relevant information about the migration process and be provided with pre-departure training.
Create a database to track the status of all migrant workers, which the embassies can then monitor.