We are committed to continue support for Rohingya: OIC secy gen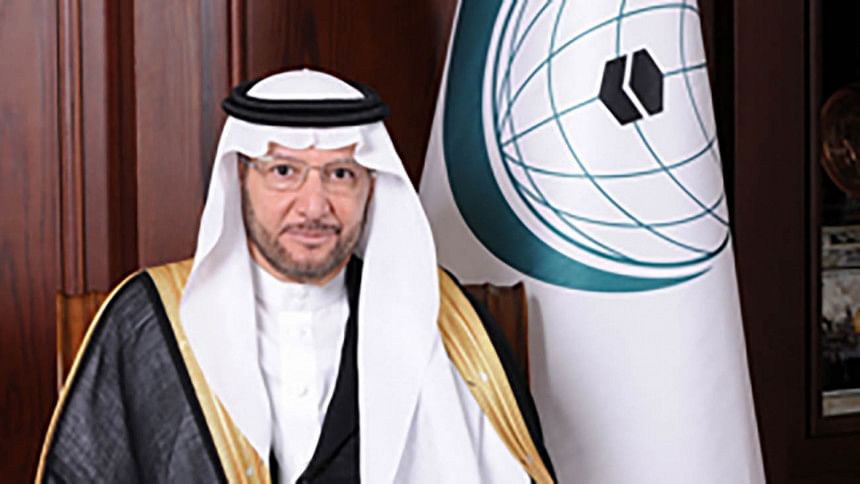 Organisation of Islamic Cooperation (OIC) Secretary General Yousef bin Ahmad Al-Othaimeen today vowed to continue support for Rohingya people, who fled Rakhine state following persecution in Myanmar.
"We affirm the commitment of the OIC to continue to act at all international and regional levels in support of the cause of the Rohingya people," OIC Secretary General Yousef bin Ahmad Al-Othaimeen said today.
He was addressing the 45th Session of the Council of Foreign Ministers (CFM) of OIC that began with a special focus on the lamentable Rohingya issue and other challenges facing the Muslim Ummah at Bangabandhu International Conference Center (BICC) in Dhaka.
The OIC Secretary General also thanked the people and Bangladesh government for its historic position in providing shelter to the forcibly displaced Rohingyas who have been suffering over decades from the policies of repression, isolation and marginalisation.­
"We hope that the brainstorming meeting held on the margins of this Session will reach reach recommendations to promote their legitimate rights," he also said.