'Rohingya issue one of main agenda of OIC meet'
OIC assistant secy gen says after visiting refugees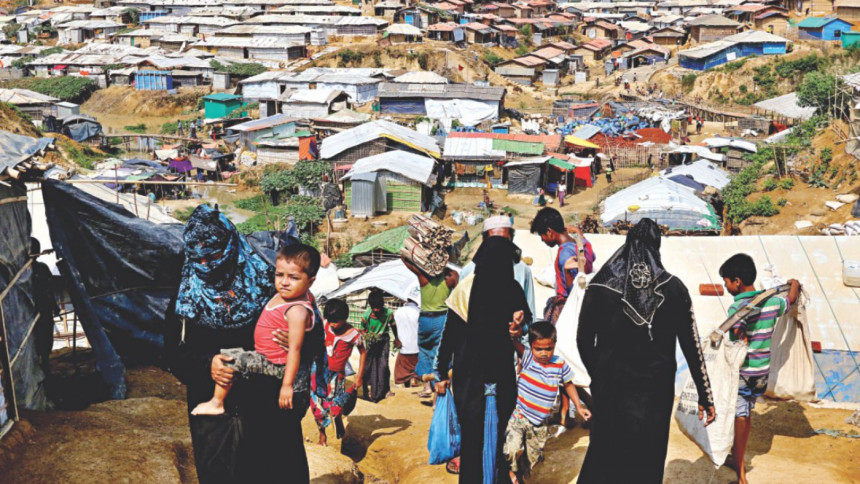 Rohingya crisis issue will be one of the main agenda of discussion at the 45th Session of the Organisation of Islamic Cooperation (OIC) Council of Foreign Ministers starting tomorrow in Dhaka.
OIC Assistant Secretary General Hashmi Yousuf came up with the comment before reporters when he along with other ministers and representatives of the OIC countries visited Rohingya refugee camps in Ukhia upazila of Cox's Bazar this afternoon.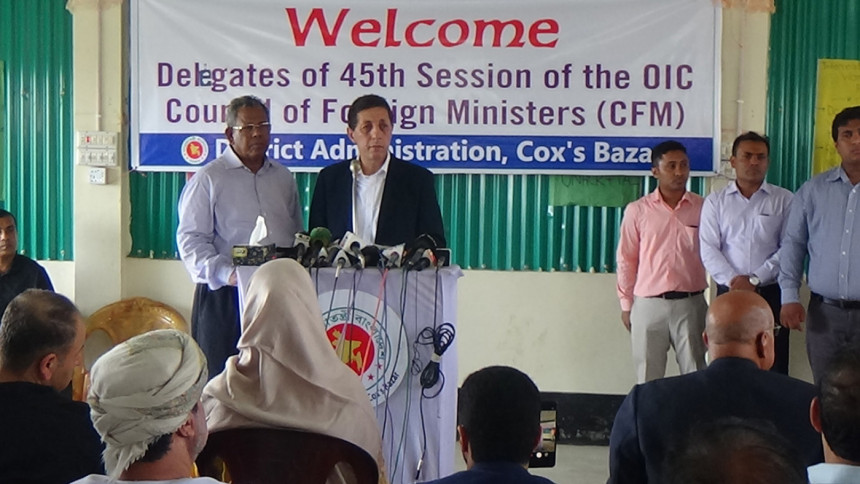 The OIC will work with the international communities and the United Nations to repatriate the Rohingyas to Myanmar, he assured.
He also apologised on behalf of the OIC for not being able to response immediately to the crisis, reports our correspondent from the spot.
The high-level delegation reached Cox's Bazar around 11:00am to visit the Rohingya refugee camps.
Canadian Foreign Affairs Minister Chrystia Freeland, Prime Minister Justin Trudeau's Special Envoy to Myanmar Bob Rae, Canada's Special Envoy to the OIC Masud Husain, Bangladesh Foreign Minister AH Mahmood Ali and State Minister for Foreign Affairs Md Shahriar Alam are accompanying the delegation.
Diplomatic sources in Dhaka believe the back-to-back visits of the UN Security Council delegation and OIC foreign ministers would have a positive impact towards a sustainable solution to the crisis.
The high-level 15-member delegation of the UN Security Council on April 28 reached Cox's Bazar to see the brutalities that Rohingyas faced.
The two-day OIC meet will begin at Bangabandhu International Conference Centre tomorrow.
The OIC is considered the second largest inter-governmental organisation after the United Nations, with the membership of 57 states, covering four continents, with a collective population of over 1.6 billion.
The delegation will return in the afternoon to attend a dinner hosted by Ali at the Sonargaon Hotel.
More than 700,000 Myanmar's Muslim Rohingyas took shelter after a military crackdown in Myanmar's Rakhine State.