UN, NGO partners launch Joint Response Plan for Rohingyas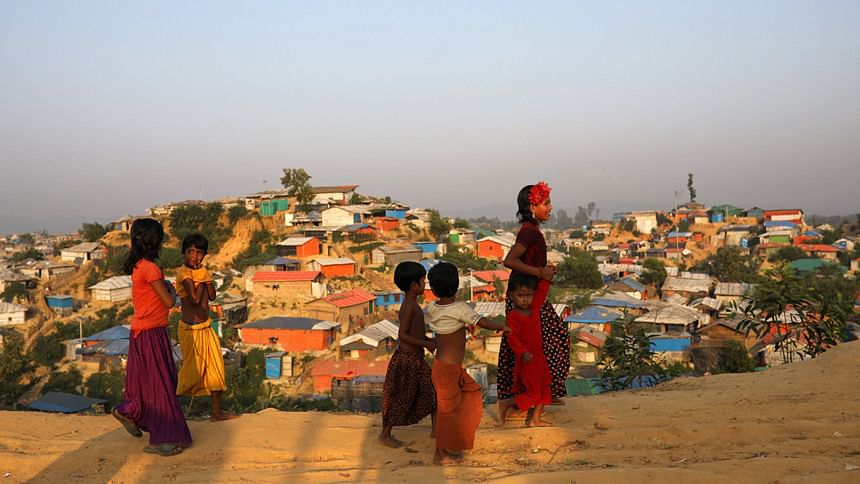 UN agencies and NGO partners today launched the 2020 Joint Response Plan (JRP) for the Rohingya humanitarian crisis, seeking to raise USD 877 million to respond to the needs of approximately 855,000 Rohingya refugees from Myanmar and over 444,000 vulnerable Bangladeshis in Cox's Bazar.
"Support of the 2020 Joint Response Plan is essential to safeguarding the well-being of Rohingya refugees -- both now in Bangladesh and once it is safe and sustainable for them to return home to Myanmar," said Filippo Grandi, UN High Commissioner for Refugees, at the launching event in Geneva.
"Until then, the world must stand by the Rohingya and by the Government and people of Bangladesh who continue to host them. Most important will be engaging refugees and hearing their voices and understanding their hopes and vision for the future."
Bangladesh State Minister for Foreign Affairs Shahriar Alam, IOM Director General António Vitorino, Brac Executive Director Asif Saleh and UN Resident Coordinator in Bangladesh Mia Seppo were present at the launching event in Geneva.
UN Refugee Agency said vital services and assistance including access to food, shelter, clean water and sanitation require urgent funding.
Health, protection, education, site management, energy and environment continue to be critical to ensuring the safety and dignity of Rohingya refugees, and the well-being of local Bangladeshis, it said.  
The 2020 JRP places a clearer and stronger emphasis on areas that have most impacted host communities, including public service infrastructure and delivery, access to sustainable livelihoods, rehabilitation of the environment and energy initiatives.