Rights group calls for UN Rohingya resolution ahead of Myanmar visit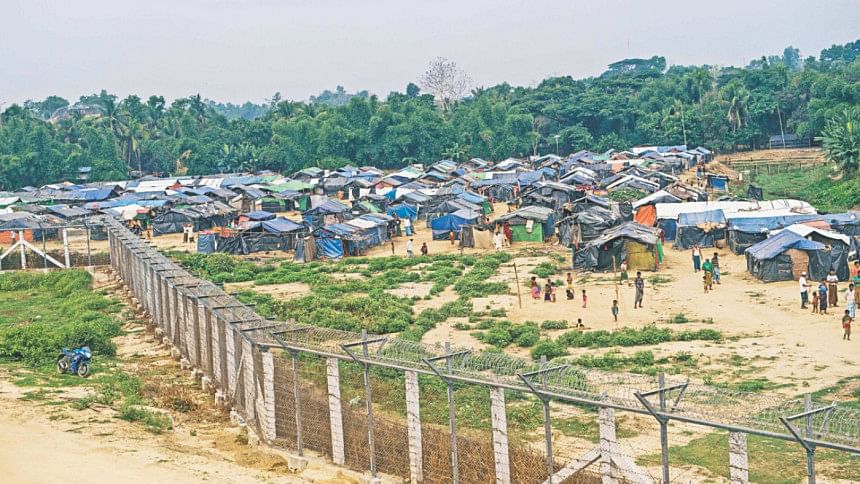 Human Rights Watch called on Friday for Myanmar's Rohingya crisis to be referred to the International Criminal Court, days before a UN Security Council delegation is due to arrive in the country.
Myanmar has come under intense pressure since the start of a military campaign in August that has driven some 700,000 Rohingya Muslims over the border into Bangladesh, where refugees have provided consistent testimony of murder and rape by security forces and local mobs.
Myanmar's military insists the campaign was justified as a means to root out Rohingya militants who attacked border guard posts and killed about a dozen police officers.
The UN delegation will speak to refugees in the Bangladeshi camps before they head to Myanmar early next week to visit conflict-scarred Rakhine state.
They will also meet with Myanmar civilian leader Aung San Suu Kyi who has been denounced in the West for her failure to speak up for the Rohingya, a stateless minority that has faced decades of persecution in the largely Buddhist nation.
Kenneth Roth, executive director of Human Rights Watch, told reporters in Yangon on Friday that the Security Council should issue a resolution to refer Myanmar to the International Criminal Court or else no one will be held accountable.
"The lack of a UN Security Council resolution has left the Myanmar government convinced that it has literally gotten away with mass murder," he said.
He also called for targeted sanctions on perpetrators and an arms embargo.
Myanmar has rejected nearly all allegations that its security forces committed atrocities in Rakhine. Earlier this month it dismissed an attempt at the ICC to open a probe into the crisis, saying the court has no jurisdiction.
It took months for Myanmar to agree to the delegation's visit after the UN levelled accusations of ethnic cleansing in Rakhine.
The visiting delegation is led by Britain, Peru and Kuwait, whose ambassador Mansour al-Otaibi has said the trip is not about "naming and shaming" Myanmar, but rather to show the country that the "international community is following the situation and has great interest in resolving it".
The United States and its European partners in the council have faced strong opposition to action on the Rohingya crisis from China, which has key economic interests in the neighbouring country.
The council adopted a statement in November that called on Myanmar to rein in its military, but there has been no resolution, which could face opposition from China.
But Roth said this should not be assumed.
"If China wants to veto it should pay the price of turning its back on the crimes against humanity committed against Rohingya."
Bangladesh and Myanmar have signed a repatriation deal for the refugees but no Rohingya have returned from the camps across the border, fearing a lack of safety back home.