Rohingya genocide case at ICJ: Myanmar military regime organises new legal team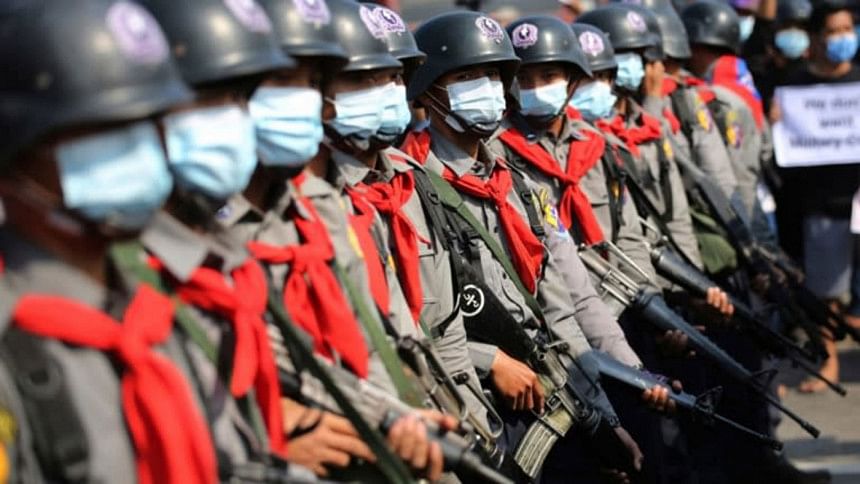 The Myanmar military regime has organised a new legal team led by its foreign minister, U Wunna Maung Lwin, to present the defense in the Rohingya genocide case at the International Court of Justice (ICJ).
The regime's order restructuring the committee, which was previously led by detained State Counselor Aung San Suu Kyi, was announced in a bulletin published by the Myanmar Gazette on Thursday.
The panel has eight members. Among them are two former military officers -- U Wunna Maung Lwin, who will serve as chairman, and the regime's planning, finance and industry minister, U Win Shein -- and two serving lieutenant generals Yar Pyae and Adjutant General Myo Zaw Thein.
The other members of the panel are the junta's Minister for International Cooperation U Ko Ko Hlaing, Union Attorney General Thida Oo, Deputy Foreign Minister U Kyaw Myo Htut and International Criminal Law Expert Khin Oo Hlaing, reports Myanmar newspaper, The Irrawaddy.
About 750,000 Rohingyas fled a ruthless military crackdown and took shelter in Bangladesh in 2017, which was termed by the rights groups as genocide. The Gambia in November 2019 filed a case at the ICJ, accusing Myanmar of committing genocide against the Rohingya.
Gambia's legal team submitted a list of the Myanmar military's atrocities against the Rohingyas, including mass rapes, killings and burning of houses. As the case could take years, Gambia asked the ICJ to order Myanmar to take "provisional measures" to prevent more violations.
The Myanmar military seized power from the democratically elected National League for Democracy government, detained civilian leaders and abolished the new Parliament on the day it was scheduled to convene.