Put pressure on Myanmar for ensuring safe return of Rohingyas: ASEAN body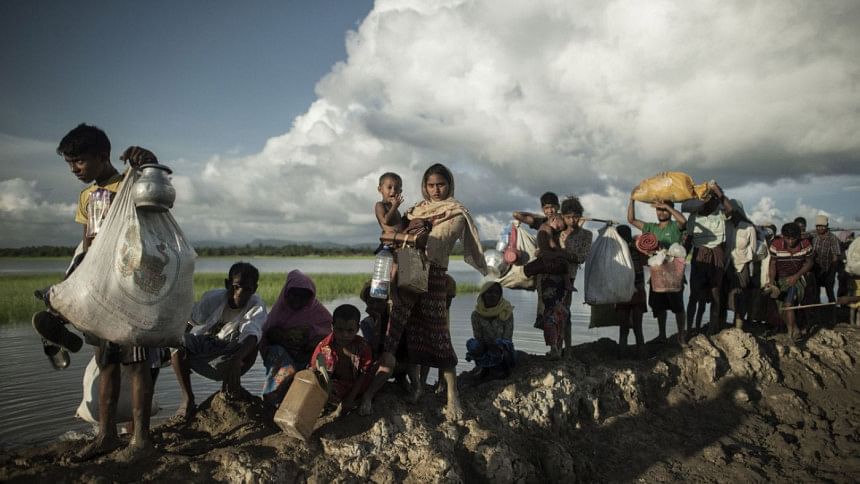 ASEAN Parliamentarians for Human Rights called upon the Southeast Asian regional community to mount pressure on Myanmar for ensuring safe and voluntary repatriation of the Rohingyas from Bangladesh.
The body also urged the Association of the Southeast Asian Nations (ASEAN) to hold talks with India, China and Russia in order to put arms sales to Myanmar army that has been accused of ethnic cleansing of the Rohingyas.
"We urge ASEAN foreign ministers to hold an emergency meeting to discuss the Rohingya repatriation plan and put pressure on Myanmar to take onus of the repatriation," said ASEAN Parliamentarians for Human Rights (APHR) Chairperson Charles Santiago.
The foreign ministers of ASEAN must put pressure on Myanmar's army so that they are held accountable as they are accused of ethnic cleansing and genocide, he said at a press conference following a five-day visit to Bangladesh.
A four-member fact-finding mission of APHR talked to the Rohingya refugees in Cox's Bazar, Bangladesh government and UN officials and also held meeting with Bangladesh parliament speaker during the five days.
They lauded Bangladesh for sheltering more than 688,000 refugees who have fled military crackdown in Myanmar's Rakhine state since August 25.
Following a repatriation deal signed on November 23 between Bangladesh and Myanmar, the repatriation was scheduled to begin yesterday (January 23) despite huge concerns from the refugees as well as from the international community on the safety, and guarantee of their citizenship and basic rights including education, health and freedom of movement in Rakhine.
"Most of the Rohingyas we talked to said they want to return to Rakhine because they were born there, lived there for decades, they had their homes and properties, but cannot return under present circumstances," said Charles Santiago, an MP from the Democratic Action Party in Malaysia.