Fortify Rights urges UNSC to refer genocide in Myanmar to ICC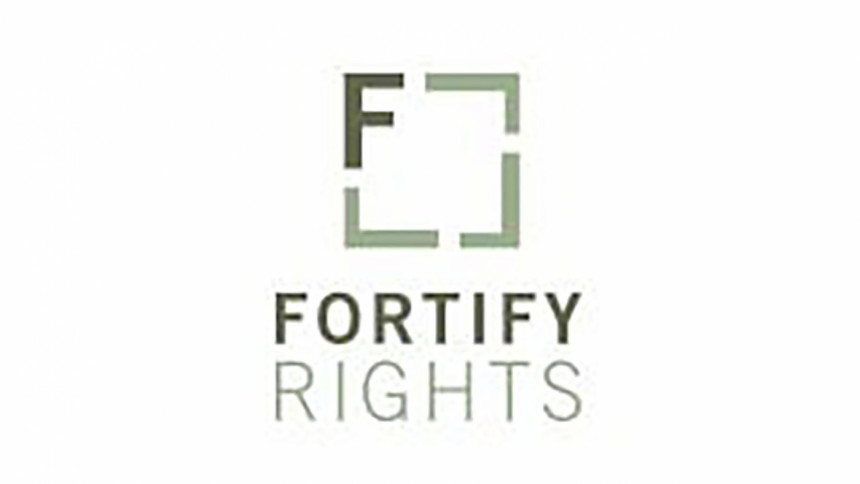 Fortify Rights, a human rights body in Southeast Asia, today urged the United Nations Security Council to refer Myanmar to the International Criminal Court to investigate genocide and atrocities against Rohingyas.
The rights body came up with the call in a statement as the Council convenes a briefing on the Rohingya situation in New York later in the day today.
"It's not too late for the Security Council to respond with action," said Matthew Smith, CEO of Fortify Rights, the rights body based in Bangkok, in a statement. 
"The civilian and military leadership in Myanmar are ensuring complete impunity for ongoing, heinous crimes, and that's precisely why international action is warranted and overdue."
In response to violent assaults on security forces by the Arakan Rohingya Salvation Army in October 2016 and again in August 2017, the Myanmar Army led a brutal attack on the Rohingya civilian population, forcing more than 775,000 refugees to flee to Bangladesh, it said.
In a report published in November 2017, Fortify Rights and the United States Holocaust Memorial Museum documented Myanmar Army-led massacres, mass gang-rapes, and arson attacks against Rohingya since October 2016. The report found "mounting evidence" of genocide.
On November 24, 2017, the UN special envoy on sexual violence Pramila Patten said the Myanmar Army's widespread use of sexual violence against Rohingya women and girls was "a calculated tool of terror aimed at the extermination and removal of the Rohingya as a group."
UN High Commissioner for Human Rights Zeid Ra'ad al-Hussein said that members of the military as well as the civilian government in the country may be liable for genocide.
More recently, at a press conference on February 1, UN Special Rapporteur Yanghee Lee said the situation of Rohingya in Myanmar "bears the hallmarks of genocide."
 "If we can ever hope to prevent genocide, we have to be able to diagnose it when we see it. Enough is enough. It's time to stop tip-toeing around terminology and move towards holding perpetrators accountable," Mathew Smith said.
Fortify Rights asked donor governments and humanitarian agencies not to support the repatriation of Rohingya refugees under current circumstances now when Rohingya families continue to arrive in Bangladesh, fleeing persecution and ongoing human rights violations in Myanmar.
The Myanmar authorities also continue to confine more than 120,000 Rohingya to dozens of internment camps in eight townships of Rakhine State—mostly survivors of violent attacks in 2012, it said.
Myanmar also denies all Rohingya in Rakhine State equal access to citizenship, marriage, education, and employment and systematically restricting their freedom of movement. The authorities also continue to deny the existence of Rohingya.
Since August 2017, Myanmar has denied lifesaving humanitarian aid to tens of thousands of Rohingya in need.
Against such backdrop, the UN Security Council met in September and again in December 2017 to discuss the Rohingya crisis, but failed each time to issue action-oriented resolutions.
Fortify Rights demanded that the Security Council implement a global arms embargo on Myanmar and targeted sanctions against those responsible for atrocities.
"The inexcusable international response to this crisis borders on complicity," said Matthew Smith.
"The Myanmar authorities took their cues from international inaction and committed several rounds of mass atrocities. We can't let this continue."