Reintroducing TMNT to a new generation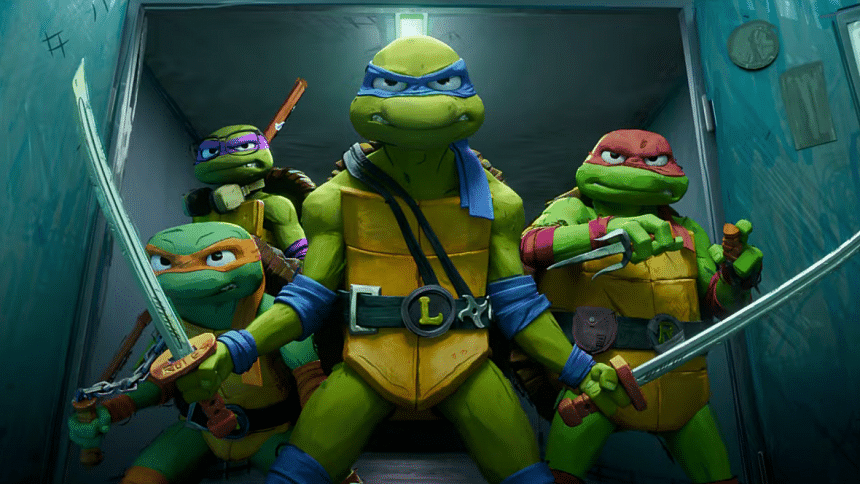 There has been a unique interpretation of the Teenage Mutant Ninja Turtles for every decade since their first comic book appearance. Teenage Mutant Ninja Turtles: Mutant Mayhem carries that legacy and provides a heartwarming and exciting reinvention of the Turtles.
Mutant Mayhem follows the titular turtle brothers as they attempt to find ways to be accepted by the human world while encountering other mutants on their journey. The film is very much a reintroduction of the Turtles – having a fresh spin on their origin.
While the plot of the movie treads on a lot of superhero tropes, it manages to acknowledge and embrace those aspects in such a way that it seems more compelling than predictable. This is reflected in how the Turtles reference other superhero movies and try to implement their understanding of what it means to be heroes.
The film leans heavily on the comedy and lighthearted tones. A large amount of the dialogue comprises recent pop-culture references, which may be annoying to some but actually suits the tone and is an accurate depiction of how teenagers speak.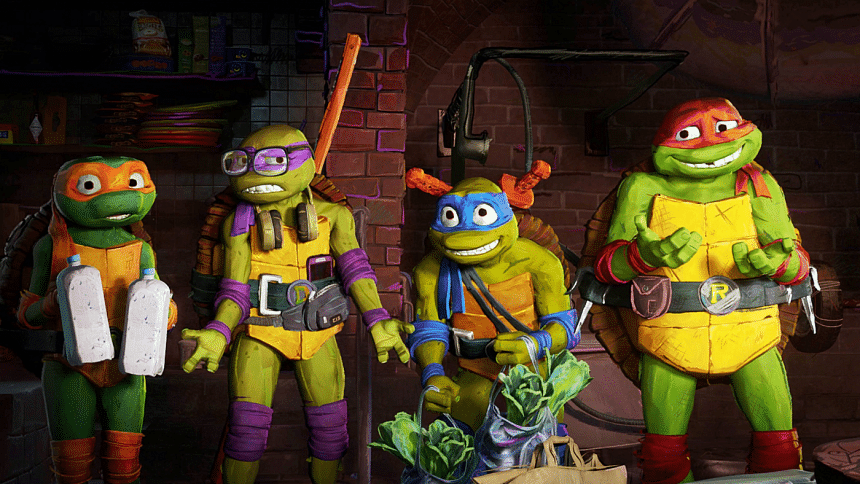 The "teenage" aspect of these heroes is also emphasised greatly. Despite the negative expectations that may come with teenage portrayals, the brothers are actually quite likeable, with their camaraderie and banter as well as their collective desire to be accepted and loved by people. 
There are some emotional and nuanced themes in this movie, such as social acceptance and belonging. The primary villains of the movie also struggle with these conflicts, which makes them equally multi-layered in the sense that they are not just evil. They too are just trying to fit in like the Turtles. 
Though the movie fails to properly balance the comedy with these dramatic themes, these aspects are exhibited best with certain characters, especially Splinter. I'd say Jackie Chan's portrayal of Splinter is the best part. This version of Splinter has a wholesome dad vibe as opposed to the sensei/teacher he is usually portrayed as. His distrust of humans and his affection for his turtle sons gives him an incredible amount of depth.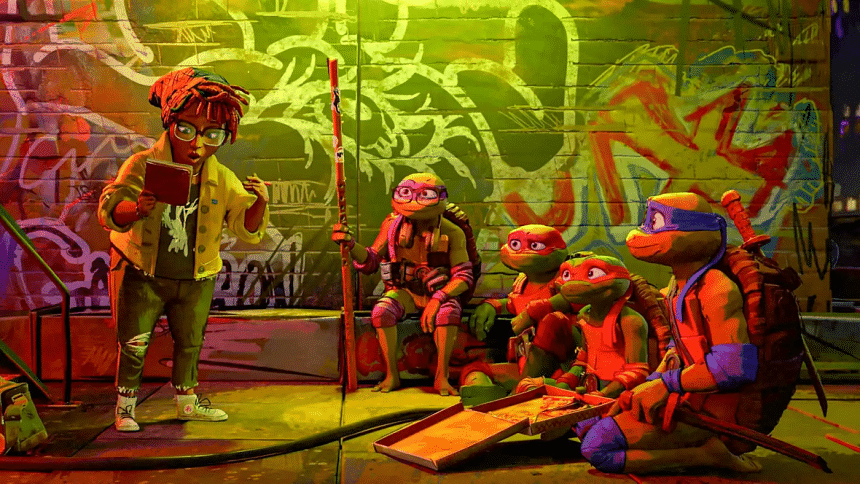 In a broad sense, the art style and animation of the film seem very much inspired by the Spider-Verse animated movies. However, it is distinct enough and abundant with its own personality. The art style has a sketchbook or concept art aesthetic, and the character and environmental designs make this a really colourful and pleasant movie to experience. 
Teenage Mutant Ninja Turtles has always been one of the most consistent superhero franchises, with a version of them resonating with kids from every decade. My favourite interpretation of the team has to be from the 2003 animated series, which had that early 2000s grungy vibe indicative of that time. Nonetheless, it is safe to say that overall Teenage Mutant Ninja Turtles: Mutant Mayhem is a fun, visually innovative and wholesome movie that people of all ages can enjoy.