'Lion' Ibrahimovic basks in cup heroics glory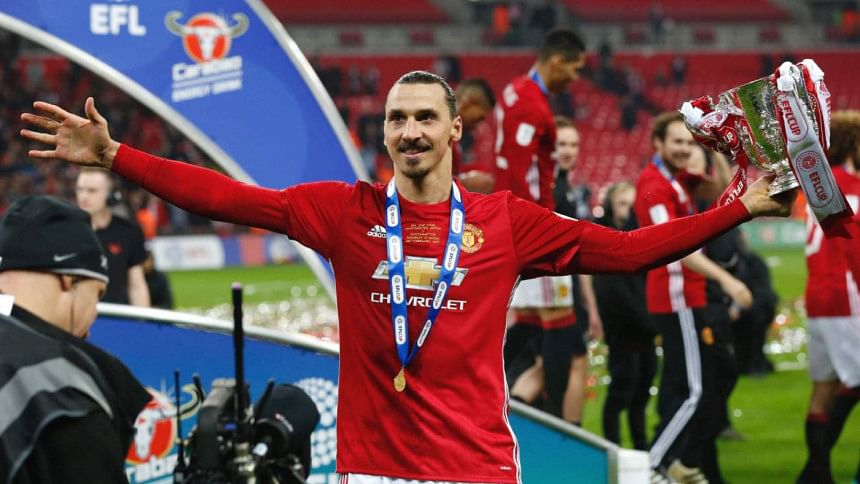 Manchester United striker Zlatan Ibrahimovic has likened himself to a lion after his brace in Sunday's 3-1 League Cup final win over Southampton took his goal tally to 26 this season.
Ibrahimovic has made more appearances than any other member of Jose Mourinho's squad with United pursuing further silverware in the FA Cup and Europa League, as well as a top-four Premier League finish.
"I feel fresh. I feel good. I feel like an animal. I'm an animal. I feel like a lion," the 35-year-old told British media.
"I feel in good shape. I train hard. People who know me from the locker room know that I train very hard."
"I'm from the old school where they work hard and get what they get from doing the hard work, not like the new school where it is easy to get what you want."
There were initial suggestions that the ageing Swede would struggle to adapt to the pace and intensity of the English game and Ibrahimovic admitted he has enjoyed silencing his doubters.
"I am still doing what I have been doing every year but some people won't accept it or admit it... It is special because I was written off," he said.
"It is because I am here in England. After all these years (people said): 'He didn't come and show himself here.' But I came. And I came when people thought it was impossible for me to do what I am able to do."