Barca have resources to upset PSG but need belief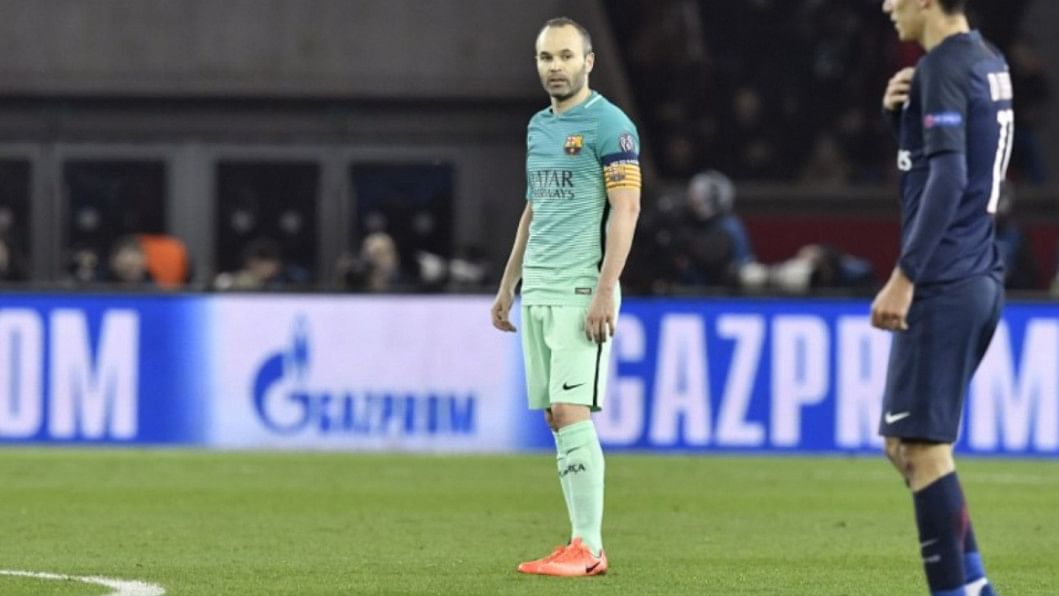 Barcelona must believe in their ability to make history as the first Champions League team to overturn a 4-0 first-leg deficit when they line up against Paris St Germain at Camp Nou on March 8, captain Andres Iniesta said on Monday.
"Considering how complicated it is, we have to believe, we must believe," Iniesta said ahead of the last-16 second leg. "I think we have the resources to cause them problems.
"A 4-0 result is substantial but we might have an option to get back in the tie."
Barcelona's star-studded attack led by Lionel Messi, Luis Suarez and Neymar have scored the most goals in La Liga this season, at 65 -- five ahead of leaders Real Madrid, who have a game in hand.
Messi has scored 10 goals in this season's Champions League but Suarez, who has 18 in La Liga, and Neymar have just two apiece in Europe's elite club competition and need to find their goalscoring touch again.
While their Feb. 14 mauling in Paris made for a difficult period at the club, Barca have ground out a couple of La Liga victories since, winning at home against Leganes and, on Saturday, beating Atletico Madrid 2-1 away.
"To win at the Calderon stadium after the week we had was to celebrate," Iniesta said at a promotional event.
Iniesta said he hoped coach Luis Enrique would sign a new contract after his current deal expires at the end of the season.
"There are no doubts regarding our commitment to him," Iniesta said. "I hope he has the desire to continue in this team in order to continue to win titles."