'Mourinho's winning mentality rubbing off on United'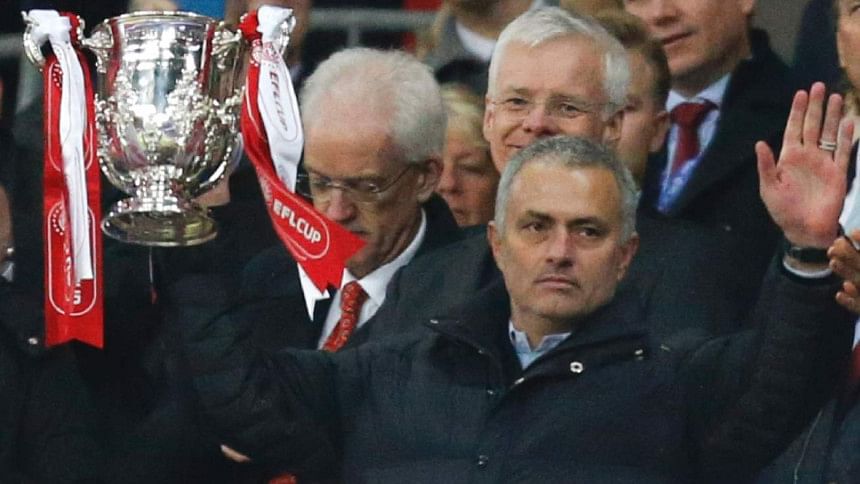 Manager Jose Mourinho has instilled a winning mentality at Manchester United, midfielder Ander Herrera said after the club won their first major trophy of the season beating Southampton 3-2 in Sunday's League Cup final at Wembley.
With United pursuing further silverware in the FA Cup and Europa League, Portuguese Mourinho will be looking to add to his League Cup triumph in his first season in charge.
"I think one of the things (Jose) Mourinho has brought to this club is he is a winner. He shared that with the group, with the team and with the squad," Herrera told the club website (www.manutd.com).
Since the 2013 retirement of Alex Ferguson, who won more than 30 trophies during his 26-year spell in charge, United had landed just one major piece of silverware -- the FA Cup last season -- and sacked two managers prior to their League Cup win.
"At this moment, it's not very easy to beat us. We have to respect every opponent but the badge sometimes wins the game. We keep going... It's not enough for us," Herrera added.
"Already, we have to focus on Bournemouth as we have to be in the top four. We want to play in the Champions League next season."
United, currently sixth in the Premier League, host 14th-placed Bournemouth on Saturday.