Former FIFA secretary general Valcke appeals 10-year ban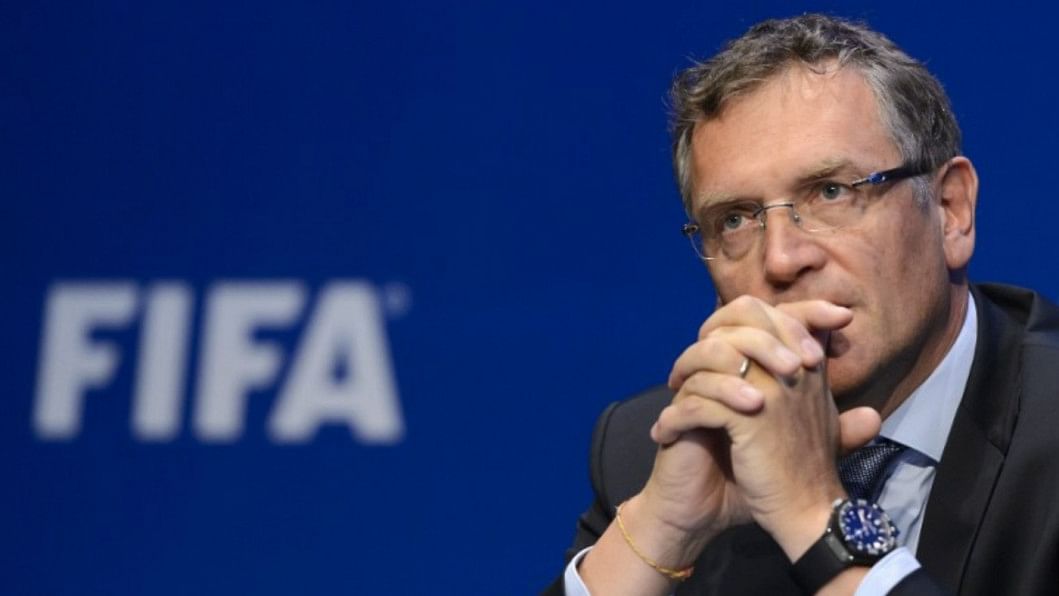 Former FIFA secretary general Jerome Valcke has appealed to the Court of Arbitration for Sport against his 10-year ban from football, the tribunal said on Tuesday.
The Frenchman, whose job was to ensure the smooth running of FIFA and in particular its flagship World Cup tournament, was right-hand man to now banned president Sepp Blatter before both were embroiled in a corruption scandal which swept soccer's governing body in 2015.
In a separate development, former FIFA executive committee member Amos Adamu was banned for two years for ethics violations committed in 2010 - the second time the Nigerian official has been suspended.
Valcke was found guilty by FIFA ethics judge Hans-Joachim Eckert of misconduct over the sale of World Cup tickets, abuse of travel expenses, attempting to sell TV rights below their market value and destruction of evidence.
He was initially banned for 12 years, which was reduced to 10 by FIFA's own appeal committee last June.
CAS said the Frenchman "seeks to have the challenged decision set aside in order for the sanction imposed on him to be lifted definitively".
Valcke, fired from his post in January last year, is still facing another investigation by FIFA and criminal proceedings in Switzerland.
Last March, the office of Swiss attorney-general Michael Lauber said Valcke was suspected of criminal mismanagement and other offences. He denies any wrongdoing.
In September, FIFA's ethics committee opened a new investigation into Blatter, Valcke and former finance director Markus Kattner for possible ethics violations which included bribery and corruption. That investigation, in which all three deny wrongdoing, is still under way.
CAS has already rejected appeals from Blatter and former European football boss Michel Platini, who was also embroiled in the scandal, although in the latter's case it cut the ban from six years to four.
Valcke joined FIFA in 2003 as marketing director but was fired in December 2006 for his part in botched sponsorship negotiations with credit card firms MasterCard Inc and Visa Inc.
Within months of that settlement, Valcke was not only back at FIFA but was at the helm of the administration as secretary general, answering directly to Blatter.
He was widely credited with getting the 2010 and 2014 World Cup tournaments, held in South Africa and Brazil respectively, up and running in time after delays in the preparations.
Adamu, previously banned for three years in November 2010, was found guilty by Eckert of infringing rules relating to general conduct, loyalty and conflicts of interest.
Adamu was first banned following a Sunday Times investigation when he was secretly filmed by journalists, posing as lobbyists, asking for $800,000 to influence his vote in the 2018 and 2022 World Cup bidding process.
He denied wrongdoing but lost an appeal to CAS.
FIFA's ethics committee said the new sanction was connected to "his involvement in the organisation of an event in 2010" but did not say whether it was the same one for which he had originally been banned.