Klopp believes board not players decided Ranieri fate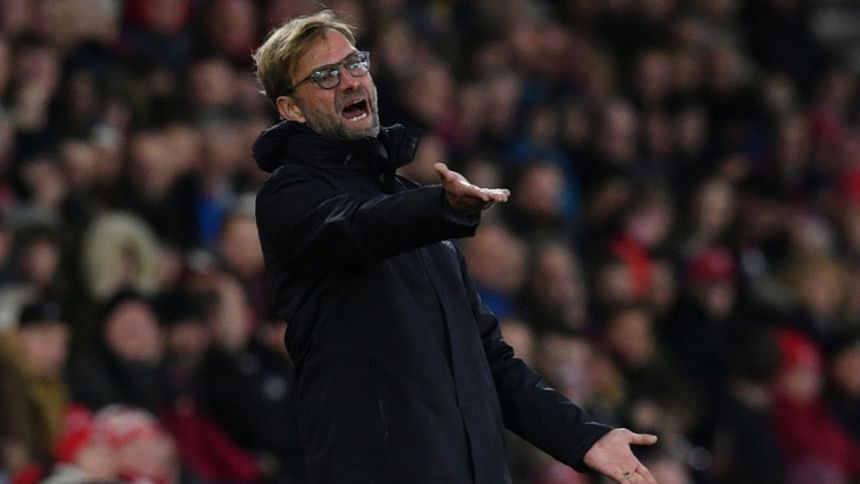 The Leicester City squad have found an unlikely ally in Juergen Klopp after the Liverpool manager said that the club's board were likely responsible for Claudio Ranieri's sacking and that the concept of 'player power' was often exaggerated.
The Foxes have been subjected to plenty of negative headlines over the weekend after media reports suggested a player revolt led to Ranieri's sacking on Thursday, nine months after the manager led the club to the Premier League title.
"Players are not more powerful. We were much more powerful in the past," Klopp told British media ahead of Monday's clash at Leicester, who are languishing in the relegation zone after picking up just five league victories this season.
"It depends always on the board. As long as the players talk together there is no problem. It is not about how powerful (the players are)."
According to several reports, senior players in the Leicester dressing room encouraged club owner Vichai Srivaddhanaprabha to sack Ranieri, saying they had lost faith in the Italian's ability to guide them to league survival.
"The players need to be powerful but not in sacking managers. It's not like the Leicester players did it. It is if someone asked, they gave an answer," Klopp added.
"If there is a direct way to the board the owners sit with the players and ask 'how are you?' and they say 'not too good because of the manager'. I have never had this situation.
"There was never a direct line to the owner. But I know it has happened."
As for his own squad, Klopp said the relationship between him and his players was one filled with mutual trust and respect.
"I don't have a second of doubt about my relationship with the team. I know what they want, they know what I want. Nobody expects perfection. I don't expect it from them and they don't from me," the charismatic German added.
"It is all full of respect."
Liverpool are fifth in the table while Leicester are 18th ahead of the clash at the King Power Stadium.