BNP to protest Khaleda's verdict tomorrow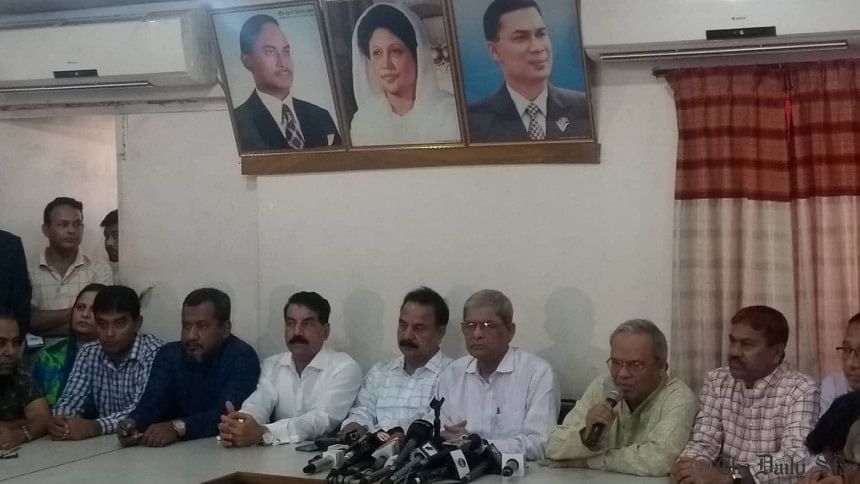 BNP will hold protest programmes at district headquarters and major towns across the country against today's verdict by a Dhaka court which awarded the party's Chairperson Khaleda Zia seven years of rigorous imprisonment. 
To keep the BNP chairperson away from politics and elections, Zia Charitable Trust corruption case verdict has been passed illegally against her, the party leader Mirza fakhrul Islam Alamgir said today.
Khaleda and three others including Harris Chowdhury, former political secretary to the then PM Khaleda, were sentenced to seven years' rigorous imprisonment in Zia Charitable Trust corruption case.
Khaleda and the other convicts were also fined Tk 10 lakh each, in default of which they will have to serve six more months in jail, according to the verdict.
This is the highest punishment under the existing law.
The court also ordered to attach in favour of the state the 42 kathas of land which was purchased under the name of the trust.
Terming the verdict "dictated" Fakhrul, secretary general of BNP, told journalists that out of a political rivalry, the verdict has been made.
He was addressing a press briefing organised to give the party's reaction to the verdict at BNP's Nayapaltan headquarters in Dhaka this afternoon.