Women aren't safe now: Fakhrul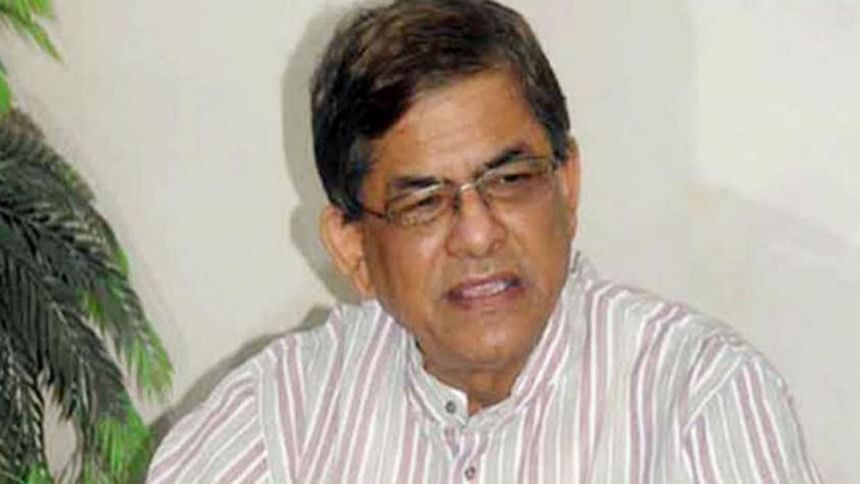 BNP acting secretary general Mirza Fakhrul Islam Alamgir today said women are not safe in the country now due to frequent violence against them.
"There is no security of the people's lives and properties. Our mothers and sisters are not safe in the country," Fakhrul said in a brief address prior to BNP rally in front of the party's Nayapaltan central office to mark the 46th Independence and National Day.
The BNP leader alleged that people have no right to express their opinions freely and that the freedom of media "has been snatched".
The party men brought out a colourful procession from the party's Nayapaltan central office around 3:20pm. They paraded different streets of the city including Bijoynagar, Kakrail and Shantinagar and concluded at Malibagh intersection.
Thousands of leaders and activists of BNP and its front and associate bodies joined the procession with banners, placards and portraits of party top leaders.
In his speech, Fakhrul called upon the party men to rise above all conflicts and differences among themselves to get united for what he said "restoration of democracy" through a movement.
He also lamented that even after the 45 years of the country's independence, the nation is still shouting for restoration of democracy.
"We're still in movement to realise our democratic rights. As a nation, it's very unfortunate for us," he said.