US for fair polls in Bangladesh: Bernicat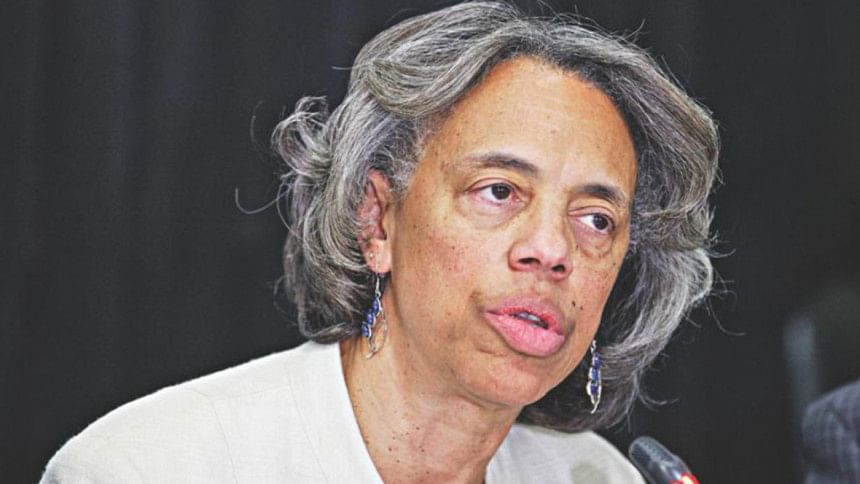 US Ambassador in Dhaka Marcia Bernicat today said they just expect fair polls in Bangladesh.
She was talking to reporters after participating a civil rights panel discussion session at the EMK Center in Dhaka's Dhanmondi area.
Responding to a query, she said her message will be that the US government has no favourite political party in Bangladesh. "Whoever is elected and form the government is the choice of Bangladeshi people."
"It's your job to choose that party."
She stressed the need for peaceful demonstration and protests and hoped the next parliamentary election will be running fairly.
The Trump administration has been very vocal and critical on Rohingya issue, she added.