Accord, Alliance brought dramatic changes: Bernicat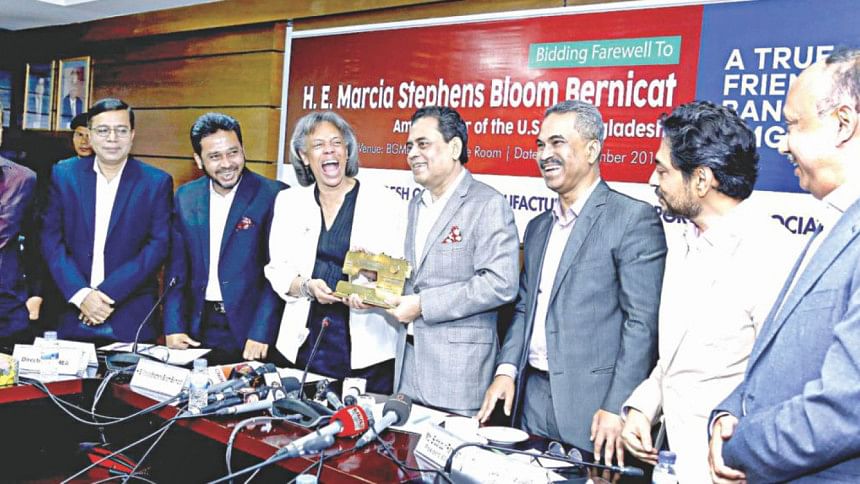 Workplace safety in Bangladesh's garment sector has witnessed a dramatic transformation due to inspection and remediation by two foreign agencies, the Accord and the Alliance, said Marcia Bernicat, the outgoing US ambassador, yesterday.
"Since 2013, with the help of the Accord and the Alliance, you have dramatically transformed your garment and apparel factories, making them among the safest in the world," she said.
She was addressing a farewell lunch meeting organised by the Bangladesh Garment Manufacturers and Exporters Association (BGMEA) at its office in Dhaka.
"I was here for much of this time and witnessed this transformation first-hand. I realise that this was a difficult and expensive process, but it will continue to pay off for years to come – if you don't become complacent," Bernicat said.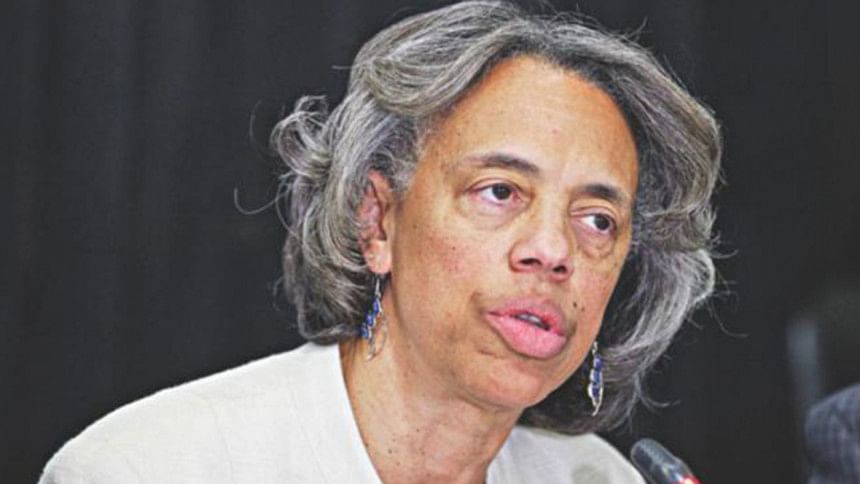 However, now the challenge is completing the remediation of the factories inspected under the National Action Plan and maintaining all progress made in the Alliance and the Accord factories, Bernicat said reading out a written statement.
She suggested garment exporters draw on expertise and experience the Alliance and the Accord offer and accept transitional arrangements like a Safety Monitoring Organisation to keep the hard-earned progress on track until a Remediation Coordination Centre was ready to assume full responsibility.
Bernicat, however, said still there was room for the BGMEA to do many things with regard to workers' rights. "Unfortunately, progress here has lagged in recent years," she said.
Bringing the labour laws up to international standards and implementing them will improve Bangladesh's international competitiveness and help increase its market share in the global garment industry, she observed.
"I look forward to many more years of close partnership between Bangladesh and the United States, to the mutual benefit of both countries," she said.