Bogus budget: Khaleda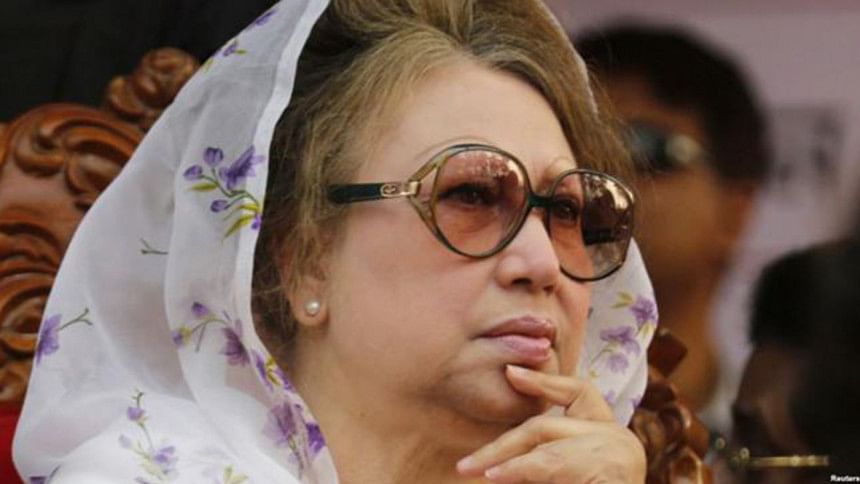 BNP Chairperson Khaleda Zia today termed the proposed budget for 2017-18 fiscal year as a "bogus budget."
"It is a bogus budget. It is the budget of looting money," she said in an Iftar party organised by Supreme Court lawyers at the court premises.
The former premier also said the "finance minister did not prepare the budget rather it was prepared based on the directives of Shiekh Hasina".
Khaleda alleged that the government has been hatching conspiracy to hold another election like January 5.
Issuing a note of warning, the BNP chief said government's such "evil attempt" to hold the one-sided election will not be successful.
Besides in an impromptu reaction, BNP standing committee member Lt Gen (retd) Mahbubur Rahman termed the proposed national budget for FY 2017-18 "ambitious" and said there is lack in policy to successfully implement the budget.
"It is huge, ambitious and an unrealistic budget," Mahbubur Rahman told The Daily Star.
The government has increased the size of the budget unnecessarily and will not be able to implement it, Mahbub said.
The leader also described the budget as electoral rather than a national budget.  The budget will increase distance between rich and poor people, he added.
About the excise duty on bank accounts, he said civic rights will be snatched if the excise duty is imposed on the bank account holders.
Responding to a query, he said the government is encouraging use of LPG gas cylinders after destroying the country's natural resource.