Sedition case: HC rejects Aslam's bail plea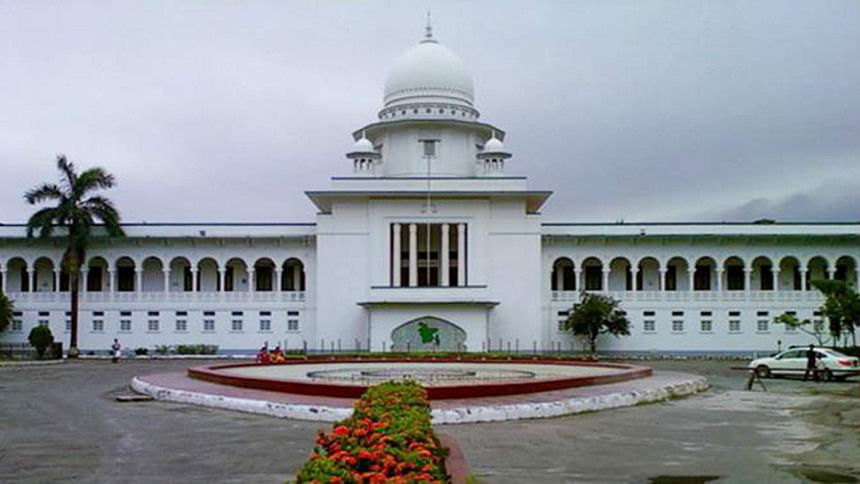 A High Court bench today rejected the bail petition of detained BNP leader Aslam Chowdhury in a sedition case filed against him.
The bench of Justice M Enayetur Rahim and Justice JBM Hassan rejected the petition considering that the petition was not moved properly, Deputy Attorney General Shaikh AKM Moniruzzaman Kabir told The Daily Star.
He said the HC bench first refused to grant bail to Aslam after examining the allegations mentioned in the case.
Then, Aslam's lawyer AM Mahbub Uddin Khkokon requested the court to reject the bail petition considering that it was not moved before the bench, DAG Moniruzzaman added.
Mahbub Uddin could not be reached for his comments despite repeated attempts over cell phone.
The BNP leader was picked up from the capital's Khilkhet area on May 15 over the alleged plot to topple the government.
A sedition case was filed with Gulshan Police Station in Dhaka on May 26 against Aslam allegedly for hatching a conspiracy with Israel's Likud Party and its intelligence agency Mossad to oust the government.
Aslam was also shown arrested in two arson cases. The cases were filed with Motijheel and Lalbagh police stations last year in connection with arson attacks during the BNP-led anti-government movement. 
Aslam recently filed the petition with the HC seeking bail in the sedition case.
Aslam Chowdhury remanded again
Meanwhile, a Chittagong court today placed Aslam Chowdhury on a three-day remand in an explosive case filed with Kotwali Police Station.
The court of Chittagong Metropolitan Magistrate Harun-ur-Rashid passed the order.
Police sought seven-day remand for the BNP leader.
After hearing, the court granted three day remand for Aslam, said additional Deputy Commissioner (prosecution) Nirmalendu Bikash Chakraborty.
Earlier, on July 11, the court also gave police permission to quiz the BNP leader in front of the Chittagong jail gate in the same case, said court sources.