Return Salahuddin or face dire consequences: Khaleda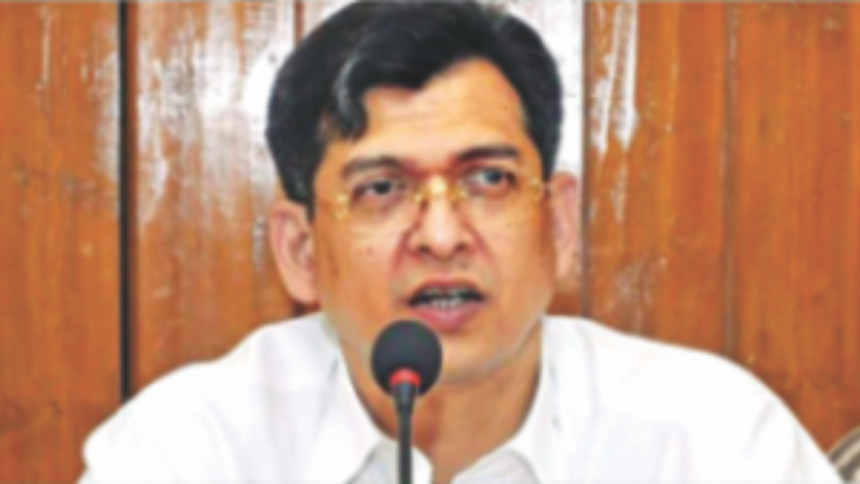 BNP Chairperson Khaleda Zia today warned the government of dire consequences if it does not return missing BNP leader Salahuddin Ahmed to his family or produce him in court.
"Twelve days have already passed since law enforcers picked BNP joint secretary general up but authorities are yet to release him, produce him in court or even admit his arrest," Khaleda said in a statement this afternoon under signed by her press secretary Maruf Kamal Khan Sohel.
"The law enforcers had talks with local youths, security guards and caretaker of the building before they took away Salahuddin Ahmed. There are many eyewitnesses of the operation. Therefore, there is no scope to avoid responsibility by denying the arrest," added Khaleda.
According to Salahuddin's family, a team of 20/30 members of police, detectives and Rapid Action Battalion picked up the joint secretary general of the party along with his two staff, including a woman, on March 10 from  a house in the capital's Uttara.
Following a writ petition filed by his wife with the High Court, law enforcement agencies submitted five separate reports to the attorney general office on March 15 saying that none of the agencies had arrested the BNP leader.
Salahuddin, a former state minister, frequently announced hartals by issuing press releases on behalf of the BNP-led 20-party alliance.
Meanwhile, BNP has chalked-out a week-long programme to mark the Independence Day to be observed on March 26.