Remark on judiciary: SC rejects Fakhrul's explanation again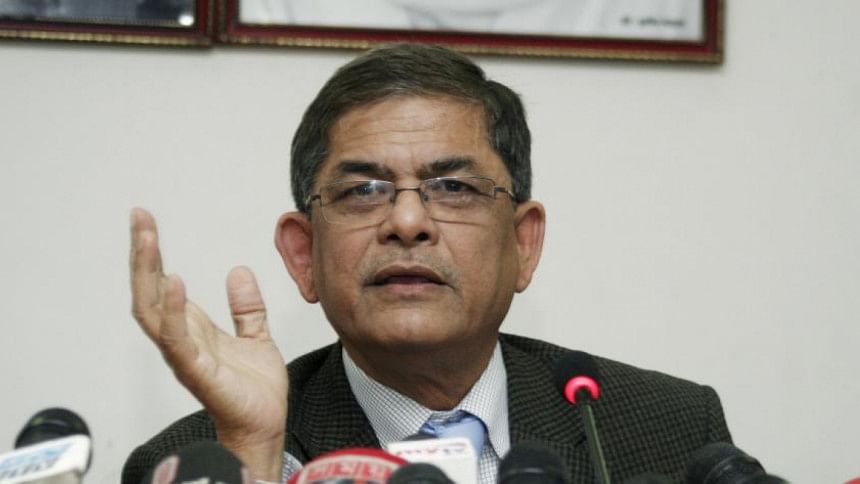 The Supreme Court today again refused to accept BNP acting secretary general Mirza Fakhrul Islam Alamgir's explanation on his comment about the judiciary.
The court ordered Fakhrul to submit a fresh explanation specifying the reasons for making his reported comments about the judiciary by next Monday.
Fakhrul yesterday submitted an explanation in which the reason for making such comment was not mentioned, his lawyer Sagir Hossain Leon told The Daily Star.
A five-member bench of the Appellate Division of the apex court, headed by Chief Justice Surendra Kuman Sinha, passed the order while dealing with three bail petitions filed by Fakhrul in three cases.
Earlier on February 22, the apex court had refused to accept the explanation of Fakhrul as the affidavit containing the explanation was not signed by Fakhrul.
Fakhrul on February 7 told a public meeting in Sylhet that the government is trying to control the judiciary.
On February 18, the SC asked the BNP leader to submit an explanation on his comments before this court.