Quota-reform leader Suhel shown arrested: Cops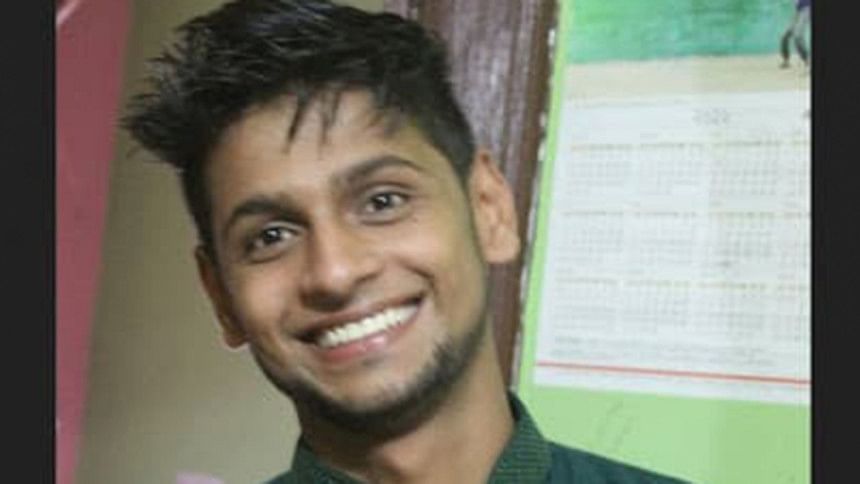 A leader of quota reform movement, who was 'picked up' by detectives early today, has been shown arrested, police said.
Masudur Rahman, deputy commissioner of DMP (media), said APM Suhel was arrested, however, he did not mention in which case Suhel was apprehended.
Lucky Akter, former president of Bangladesh Students' Union, alleged that Sohel was picked up by plainclothes from her Shantinagar residence around 4:30am.
Lucky came up with the allegation in a Facebook post today.
Suhel was staying at the house of Lucky Akter, also a Gonojagoron Mancha leader, when plainclothes men went there around 4:15am and tried to enter the house, Lucky said in her Facebook post.
"They threatened to break open the door when I denied to let them in," Lucky said adding, "Finally I let them in around 4:30am when they brought my landlord with them".
"DB (Detective Branch) police conducted a drive in my house," Lucky said.
They handcuffed Suhel and interrogated him in a separate room during their one-and-a-half-hour drive, she said, adding that the detectives searched the room Suhel was staying in and seized his cell-phone.
"Before they left the house with Suhel, they checked the history of my computer," Lucky claimed.
When asked why they were picking up Suhel, the plainclothes men said they were taking him to interrogate over his involvement on the quota-reform movement, she said.
However, contacted around 11:50am, Devdas Bhattacharya, additional commissioner of Dhaka Metropolitan Police (DMP), and Najmul Islam, additional deputy commissioner of cyber security unit of DMP, both denied the allegation.
Suhel, a third-year student of the English Department at Jagannath University, was allegedly beaten up by Chhatra League men on May 23 over his involvement in the quota-reform movement.