Continue peaceful movement, Khaleda says from jail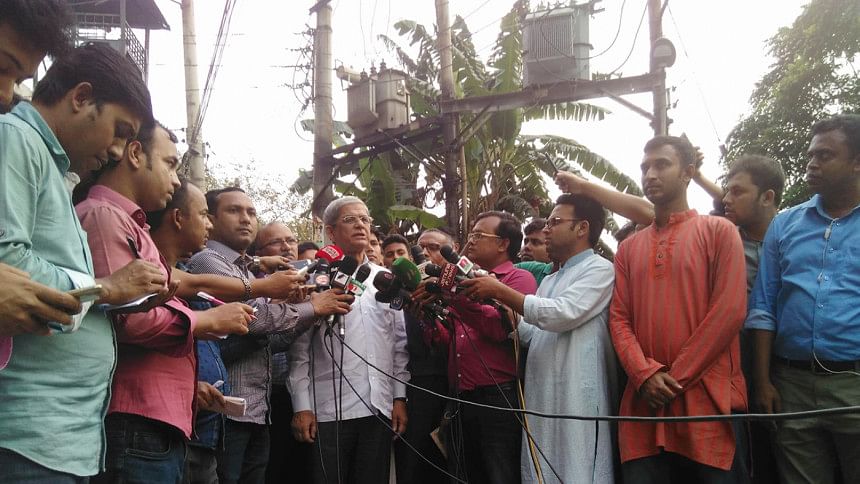 Behind bars for two months in charges graft, BNP Chairperson Khaleda Zia has instructed her party to "continue peaceful movement for restoration of democracy".
The instruction was passed down to party's Secretary General Mirza Fakhrul Islam Alamgir when the latter visited Khaleda Zia personally at Dhaka's old central jail.
"Her (Khaleda) health is not better, but she is mentally strong. She has asked me to continue peaceful movement," Fakhrul told reporters at jail gates, after the visit.
BNP has been continuing peaceful protests and demonstrations since Khaleda was convicted and jailed in a graft case on February 8. The party thinks it has done the right thing, moving peacefully, especially after it was criticised for a previous violent movement back in 2015.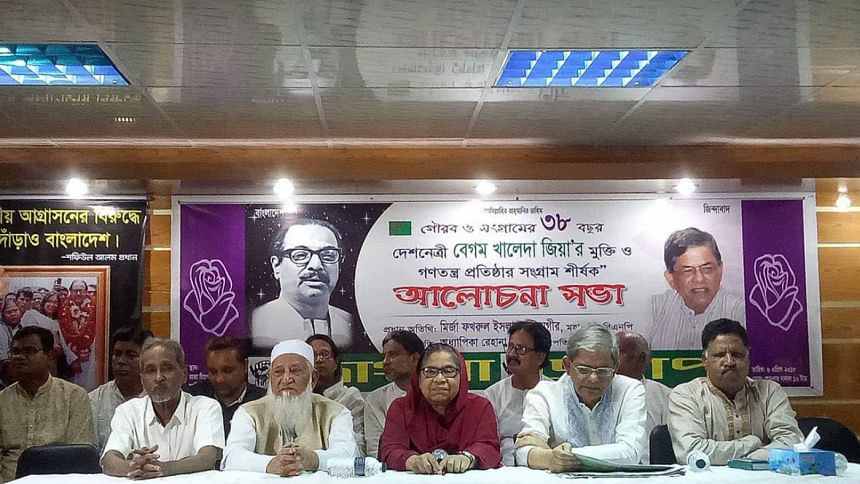 Fakhrul, speaking at a programme earlier today, asserted that BNP's priority is to bring Khaleda out of jail, and that there will not be anything else other than ensuring her release.
"Our number one condition is to ensure unconditional release of Khaleda Zia. Her release will have to be ensured first; then we will consider holding talks with the government," he said at a discussion at Dhaka Reporters' Unity this noon.
"Without taking any action against the convicts, the government has sent Khaleda Zia to jail on a false and politically motivated charge," he said at the programme.
KHALEDA NEEDS IMMEDIATE MEDICAL ASSISTANCE
"Madam is not well enough as her arthritis problem has increased. She is suffering from heart problems. She is now in poor health," Fakhrul said.
Stressing necessary treatment for Khaleda Zia immediately, Fakhrul said," It is a matter of great sorrow that she has been deprived of treatment facilities in the jail."
The BNP leader reiterated his call to the government for taking step so that Khaleda Zia's personal doctors can meet her to take care of her health in the jail.
The doctors who check Khaleda Zia up on regular basis should be given access in this regard, the BNP leader said.