Obaidul Quader admitted in BSMMU, now stable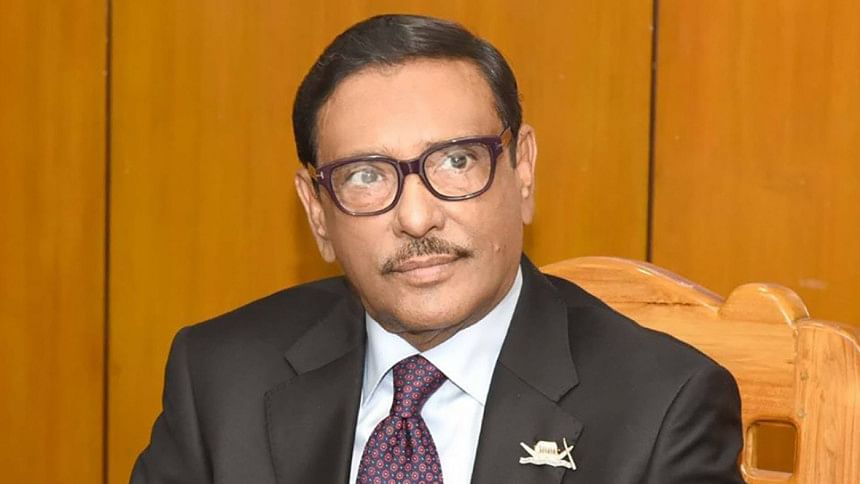 Road Transport and Bridges Minister Obaidul Quader was admitted to Bangabandhu Sheikh Mujib Medical University (BSMMU) as he fell sick this morning.
"The minister was taken to the BSMMU for check-up after he fell sick due to respiratory problems when he went to the Awami League president's Dhanmondi office for a meeting around 10:30am," Abu Naser, deputy principal information officer of the ministry, told The Daily Star.
Citing Prof Ali Ahsan and Dr Abu Nasor Rizvi, physicians at the hospital, Naser said doctors have completed his check-up and all the test reports are good.
"His (Quader) physical condition is now stable and blood pressure is normal," the official quoted the two physicians saying.
Earlier on March 3 last year, Quader, general secretary of AL, was admitted to the BSMMU after suffering breathing complications.
Tests revealed three blockages in his coronary artery and later he was flown to Singapore for better treatment on Prime Minister Sheikh Hasina's directive.
He underwent a bypass surgery in Singapore Mount Elizabeth Hospital on March 20 last year.