Govt might change Khaleda's medical report: Fakhrul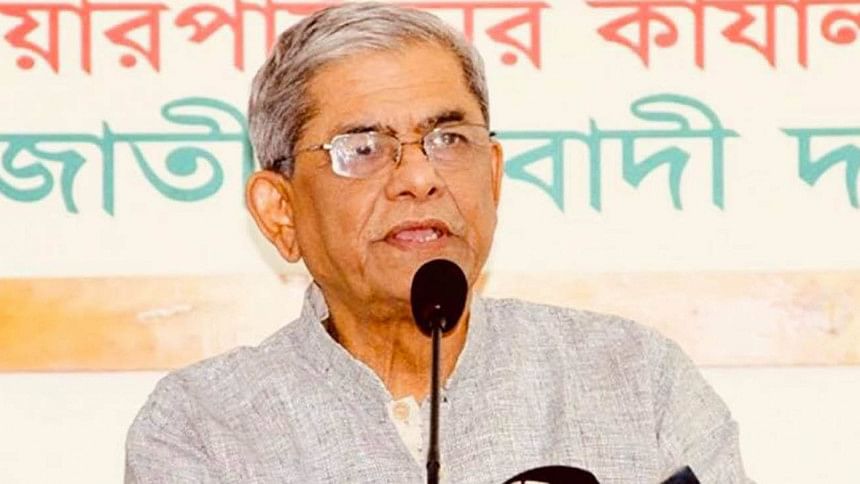 BNP Secretary General Mirza Fakhrul Islam Alamgir today apprehended that the government might change the BSMMU's medical board report on his party Chairperson Khaleda Zia's health condition and would submit a different report to the court.
He came up with the allegation just the day before of the Supreme Court's hearing on Khaleda's helath condition.
"So far, we came to know that a different report of Khaleda Zia's health condition might be submitted to the court instead of the report that BSMMU prepared," Fakhrul said.
The BNP leader alleged that the government is working to keep Khaleda inside the jail illegally and it is a serious violation of human rights.