Digital Security Act
A bid to control media ahead of nat'l polls: Moudud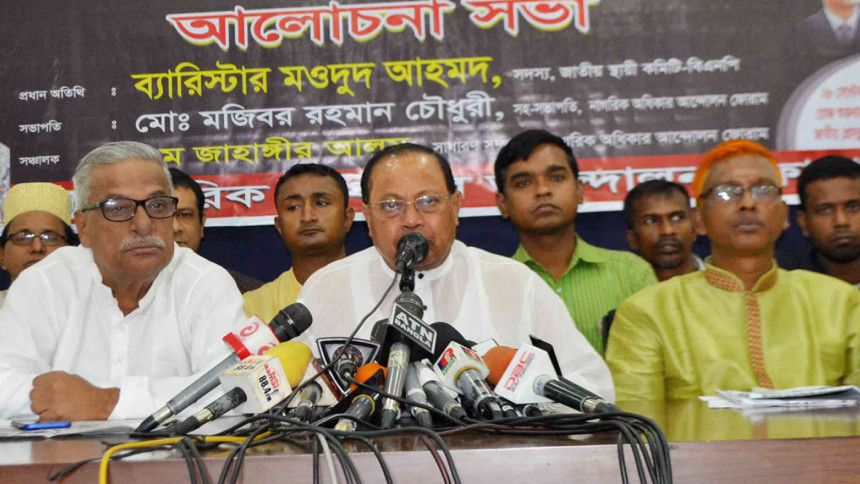 BNP standing committee member Moudud Ahmed yesterday said, "There is an evil plan behind the Digital Security Act. The government has enacted the law to keep the media under its absolute control ahead of the national polls."
Speaking at a programme at the National Press Club in Dhaka, Moudud, also former law minister, said the act will not allow the media to work independently during the national election.
Citing several sections of the recently passed Act, Moudud said the government has included section 32 in the law to gag the media, restrain its independence, and snatch freedom of expression.
About former chief justice SK Sinha's book "A Broken Dream", Moudud said it is "a historical document where the writer clearly states how the government established its political influence on the country's apex court and created barriers for the judges to working independently".
Moudud, however, said SK Sinha, while serving as the chief justice, acted unfairly in the case involving his Gulshan house. "He (Sinha) gave a verdict that my house was not government's property. But he unfairly accepted the government's appeal regarding the house though it did not belong to the government."
Nagorik Odhikar Andolon Forum, a pro-BNP platform, arranged the programme marking the second death anniversary of ex-BNP standing committee member ASM Hannan Shah.