Govt to look into objections of stakeholders: Law minister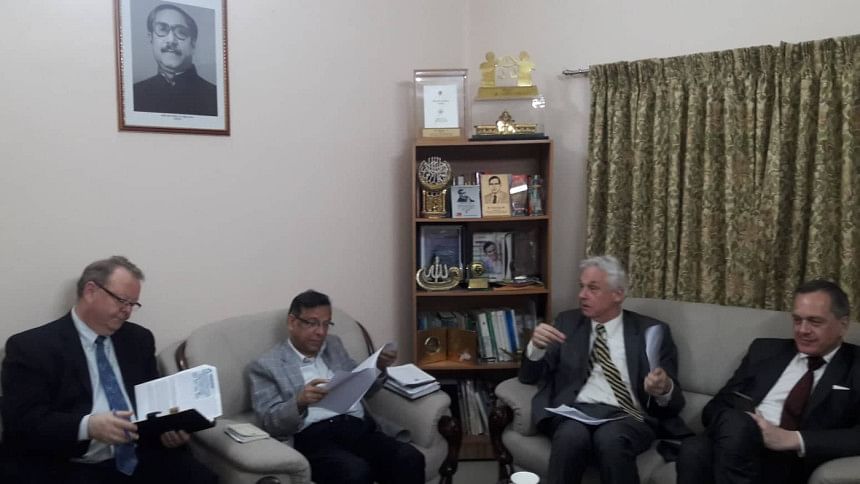 Law Minister Anisul Huq has said the government will take all necessary steps so that nobody can misuse the digital security law. 
"We will look into sections of the digital security law on which some stakeholders have objections," he said while talking to reporters after a meeting with an 11-member delegation of the European Union led by its Ambassador to Bangladesh Rensje Teerink at his Gulshan's residential office. 
The law minister said, "I want to once again say the digital security act was not formulated to curtail people's constitutional rights, their freedom of speech and expression and the freedom of the press. The law has been formulated to resist the cybercrimes".
The US Ambassador to Bangladesh Earl R Millera and Canadian High Commissioner to Bangladesh Benoit Préfontaine also attended the meeting.
Minister Anisul Huq said the delegation had some concern about the digital security law and they met him to know the progress about the concern.
"Today, discussions took place on Section 43 of the Digital Security Act, 2018 (relating to search, seizure and arrest without warrant). I have heard their statements and assured them of discussion with the government. Besides, I have assured them of talking to them further during framing the rules of the law," he said.